Putin Doesn't Blame Trump for Quitting Paris Climate Deal, Unlike Most World Leaders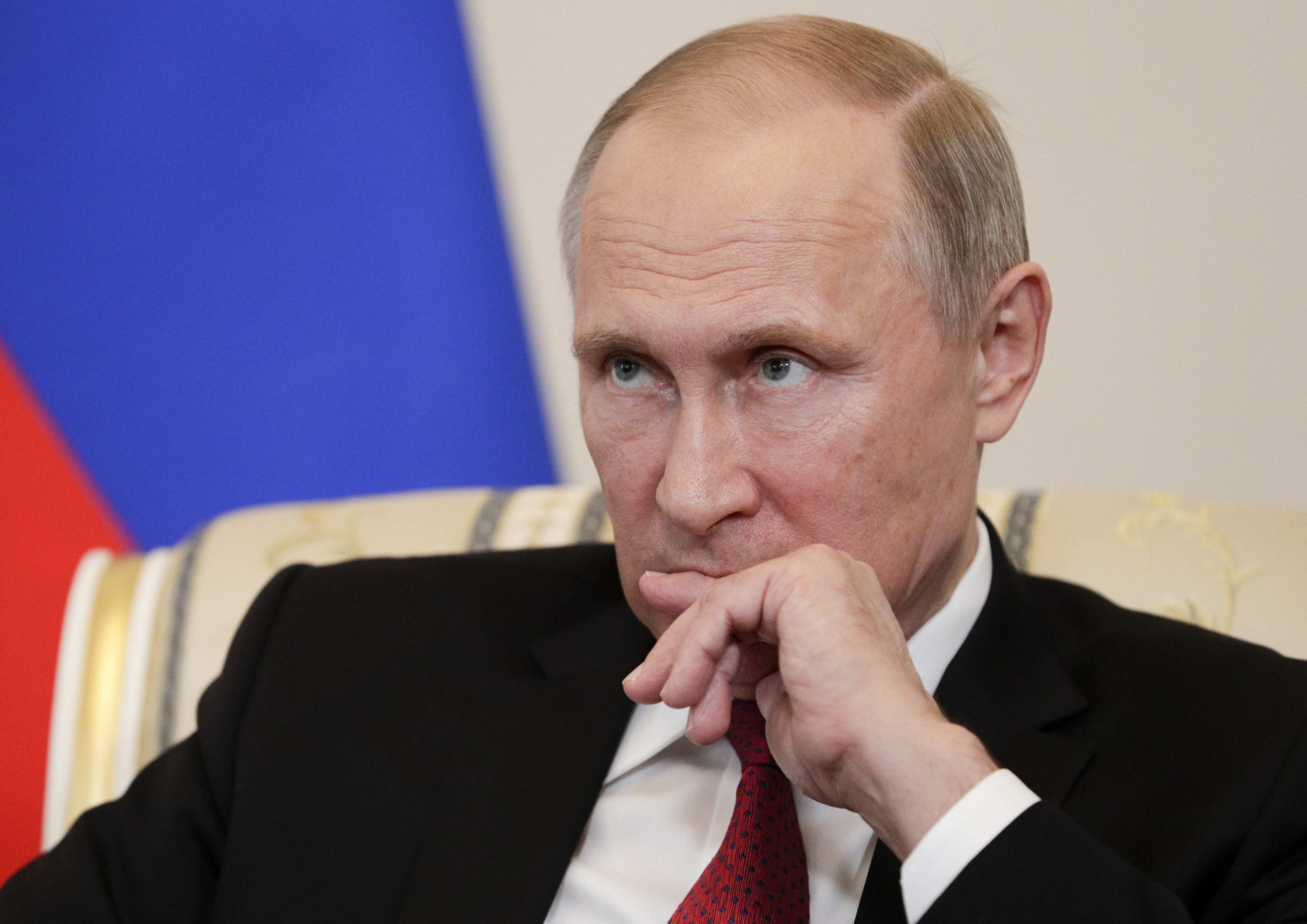 Russian President Vladimir Putin said Friday he won't judge U.S. President Donald Trump for his decision Thursday to exit the Paris agreement on climate change. However, the Russian leader also said any such deal must include the U.S., echoing a Kremlin aide who said the deal is "unworkable" without U.S. participation.
Many European leaders criticized Trump's move on Friday, though Putin, whose country has not yet ratified the agreement, urged them not to "make noise" about it. He expressed hope that Trump's decision is informed by the desire to improve on the agreement terms his predecessor, Barack Obama, signed off on in 2015.
"Maybe the current president thinks they are not thought all the way through," Putin said, speaking at the St. Petersburg International Economic Forum.
Trump announced on Thursday that the U.S. would withdraw from the Paris accord, joining Nicaragua and Syria as the only countries not committed to the pact. He said he would seek a new global deal on "terms that are fair to the United States."
Speaking to Megyn Kelly, who moderated a panel at the forum, Putin said, "I think you may not even exit the Paris agreement entirely because [the current deal] has the character of a framework."
According to Putin, it is possible that Trump could agree to new terms for U.S. participation "within the framework" of the current agreement, or he could strike an entirely new deal. Putin and a handful of his colleagues at the St. Petersburg event said that Russia is interested in participating in the Paris agreement but noted that the U.S. must take part in curbing carbon emissions in some form.
"Russia is moving towards ratifying the agreement, and we will continue to move in this direction," Deputy Prime Minister Alexander Khloponin said Friday, according to Tass. "We see no risks. I think the agreement will be ratified."
Russian Minister of Nature and Ecology Sergei Donskoy was skeptical that new terms would be offered for the U.S., state news agency RIA Novosti reported.
"Above all, this agreement will continue, but what option Trump chooses with regards to future cooperation on climate issues we must simply wait and see," Donskoy added.
Putin's former chief of staff Sergei Ivanov, who now serves as his ecology representative, reacted to Trump's decision with resignation, saying the choice was "predictable" based on Trump's campaign claims. Putin aide Andrei Belousov voiced disappointment. "Russia is currently studying the issue of the U.S. exit from the Paris agreement, regarding this decision with great regret," he said, RIA Novosti reported.
"I think it's a great shame, because decisions that have been taken should not be changed," Belousov said. "But it is perfectly evident that without the participation of the United States, the Paris agreement will be unworkable, because the United States is one of the biggest generators of emissions."
He concluded that Russia will continue to study what agreement the U.S. hopes to strike, because "ultimately if the U.S. says no, there ought to be other mechanisms" to lower global carbon emissions. "The problem will not go anywhere."