Putin Says He's Willing to Meet With Trump Whenever U.S. Is Ready for Summit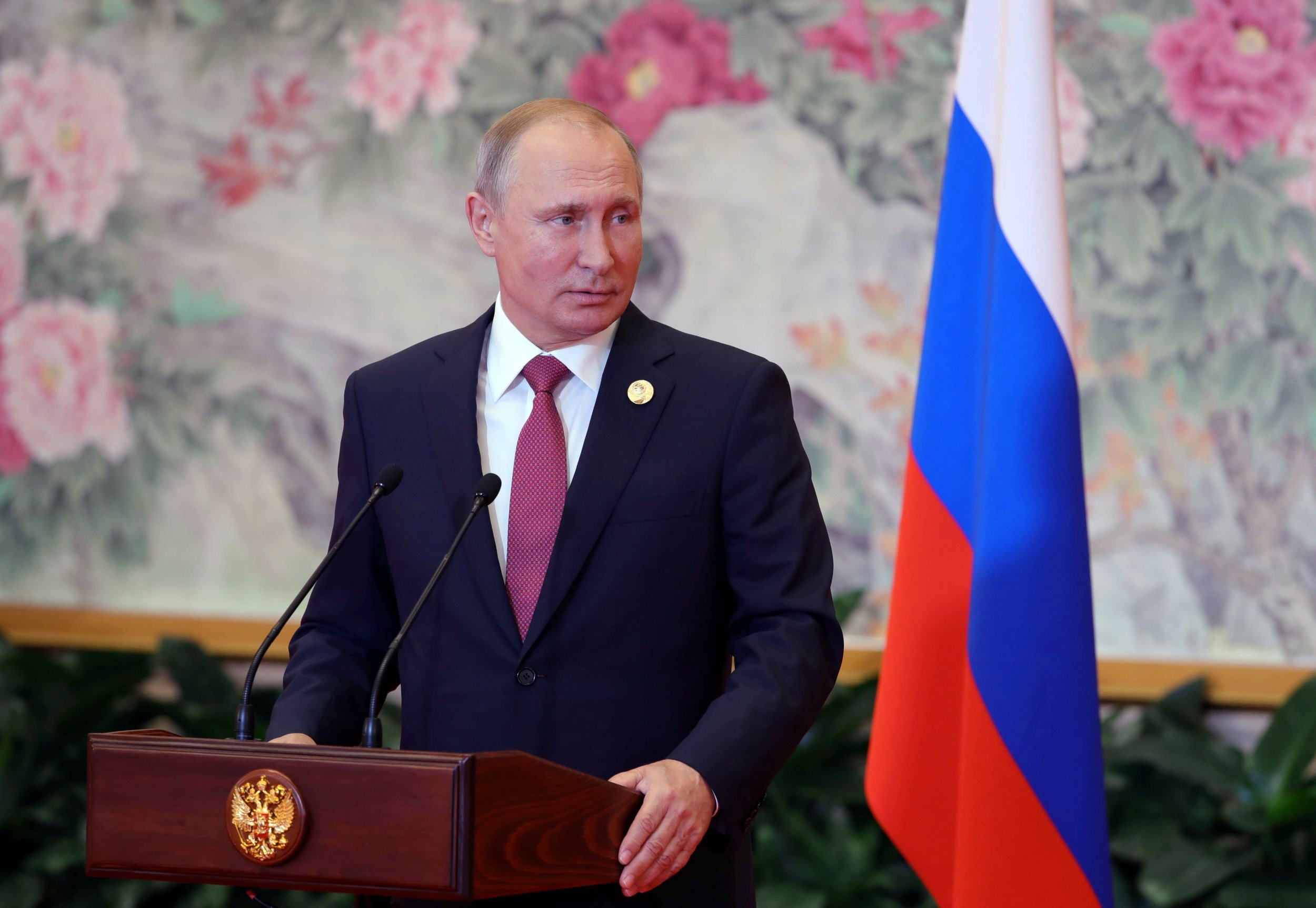 Russian President Vladimir Putin said he would be happy to meet with President Donald Trump for a summit, as the latter prepares to meet with North Korean leader Kim Jong Un next week.
Speaking on the sidelines of the Shanghai Cooperation Organization (SCO) summit, in China, Putin said: "The US president has repeatedly said that it's reasonable to hold such a meeting."
"As soon as the US side is ready, the meeting will take place, depending, of course, on my working schedule," he added, saying he was ready when Washington was ready for such a summit.
The Russian leader's comments come after he indicated in an interview on Thursday, published Saturday, that Russia was open to meeting, The New York Daily News reported.
"At any rate, we are ready for this," Putin said. "I believe that the ball is in America's court."
And speaking at the G7 summit in Canada, Trump also called for the group to readmit Russia following its ousting in 2014 for annexing Crimea, in comments that were welcomed by Putin.
"I think it would be an asset to have Russia back in," CNN reported Trump saying during a press conference at the G7 summit.
"I think it would be good for the world. I think it would be good for Russia. I think it would be good the United States. I think it would be good for all of the countries of the current G7. I think the G8 would be better," he added.
Putin's comments come after it as reported the White House was looking at setting up a meeting, Fox News reported, with the Russian leader saying that a number of countries offered to hold a meeting between the leaders.
And in the Sunday interview, Putin also commented on the upcoming meeting between Trump and Kim, stating: "Russia welcomes the planned summit of the U.S. and North Korea and notes China's big contribution to helping settle the crisis on the Korean Peninsula."