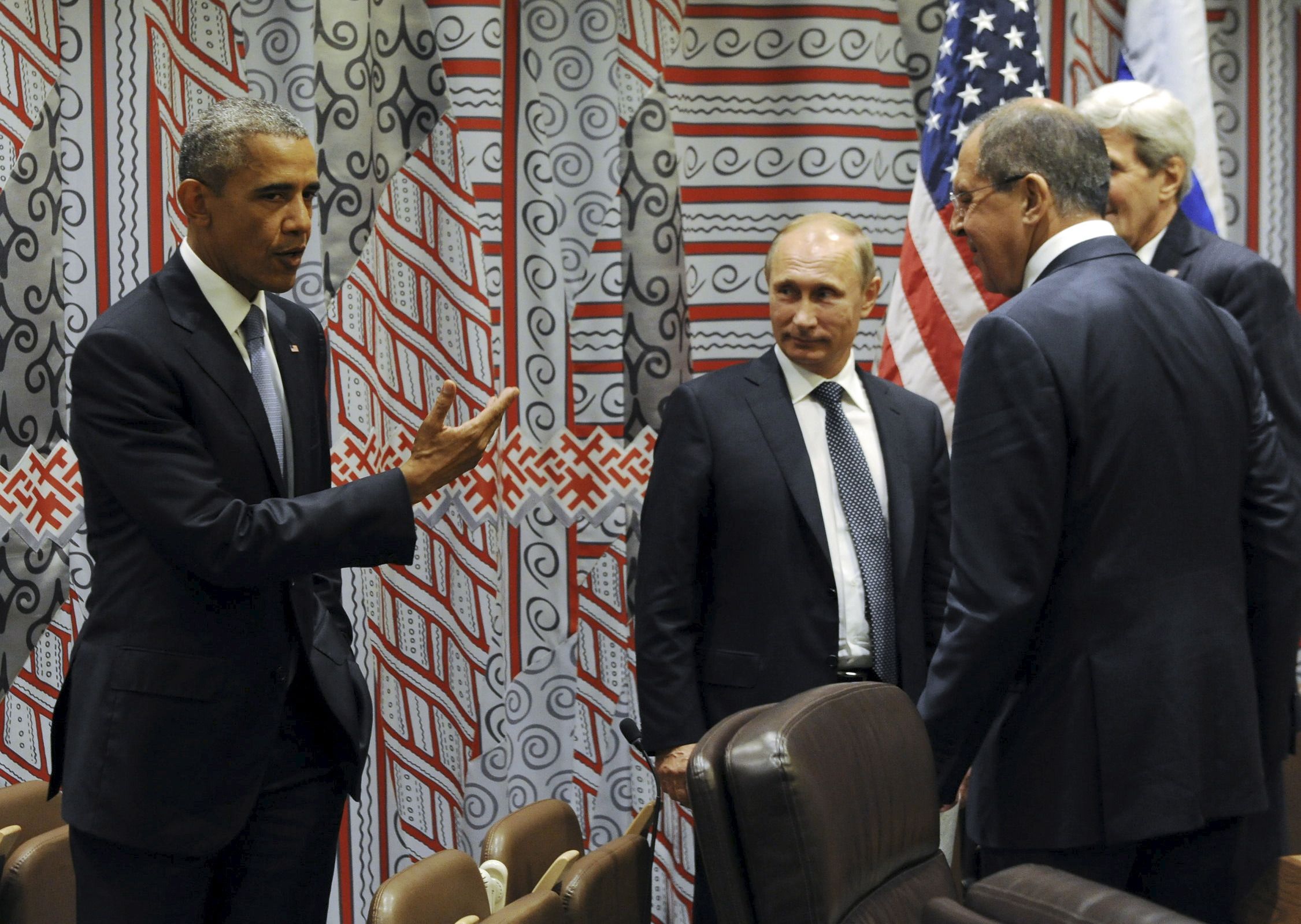 U.S. President Barack Obama believes his Russian counterpart Vladimir Putin is exploiting Europe's migrant crisis and the rise of the far-right to divide the West, broadcaster CBS has reported.
Speaking on CBS in an interview shown on several of the network's news programs, Obama told interviewer Charlie Rose that, although Europe was more directly impacted by the flow of migrants and refugees from the Middle East and North Africa, the implications of the crisis had a wide reach.
The U.S. leader spoke before addressing European leaders in Hannover, Germany.
"What I've said to them is that this is not just a European problem. This is our problem too," Obama said. "But more importantly, more strategically, is the strain it's putting on Europe's politics, the way that it advances far-right nationalism, the degree to which it is encouraging a break up of European unity, that in some cases is being exploited by somebody like Mr. Putin."
When asked if he believes Putin aimed to split Europe, Obama said that so far the Russian leader was not convinced by Obama's appeals to see European unity as a benefit for Russia as well.
"Mr. Putin has generally viewed NATO, EU, trans-Atlantic unity, as a threat to Russian power," Obama said. "Now, I think he's mistaken about that. I've indicated to him that, in fact, a strong, unified Europe working with a strong, outward-looking Russia—that's the right recipe. So far, he has not been entirely persuaded."
Obama also explained his decision to send more special forces troops to Syria, who will train, advise and provide intelligence for local militias fighting the Islamic State militant group (ISIS).
In September 2015, while tensions over the enormous influx of refugees and migrants were spreading in Europe, Putin told EU leaders that their "blind" commitment to the U.S. had caused the crisis.