Putin Just Sent Trump a New Year Telegram; No Word on President's Response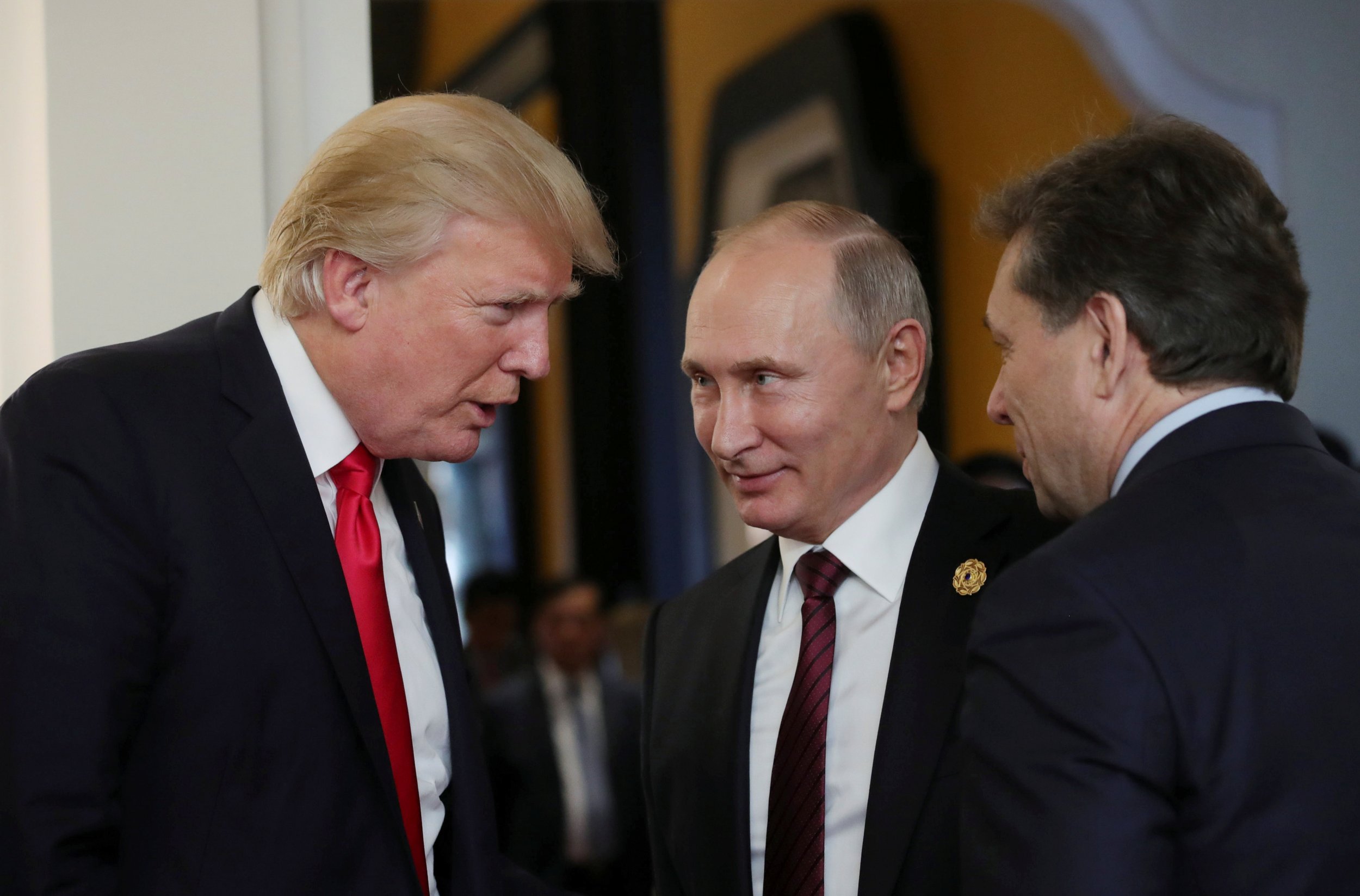 Russian President Vladimir Putin in a New Year's message to President Donald Trump said that constructive dialogue between the nations is essential for global stability.
Putin emphasized in his Seasons Greetings to Trump that Russia and the U.S. could develop a "pragmatic cooperation aimed at long-term perspective" on the basis of "equality and mutual respect," reported the Associated Press.
Putin noted that "the development of a constructive Russian-U.S. dialogue is particularly important for strengthening strategic stability in the world and finding the optimal answers to global threats and challenges."
Relations between Trump and Putin have been the subject of intense scrutiny, with multiple investigations including that of Special Counsel Robert Mueller probing claims that the Trump campaign colluded with Russia to win the 2016 presidential election.
Trump has dismissed the claims as a "witch hunt" but has expressed a willingness to work with Putin on a range of bilateral issues.
On a tour of Asia in November he said after meeting the Russian president that he believed Putin's assurances that Russia had not interfered in the 2016 election—contradicting the findings of multiple U.S. intelligence agencies.
Relations between the U.S. and Russia fell to lows not seen since the Cold War in the wake of Russia's 2014 annexation of Crimea, with economic sanctions imposed by the U.S. in response that devestated the Russian economy.
The Russian president also sent messages to other heads of state, reported AFP, including the leaders of former Soviet states, France's Emmanuel Macron, Germany's Angela Merkel and Syrian President Bashar Al-Assad.