Putin Faces Backlash From Russian Bloggers Amid Retreat: 'Horrible Failure'
Russian President Vladimir Putin is facing backlash from pro-Kremlin bloggers amid his military's "horrible failure" in Ukraine.
Putin launched his invasion of Ukraine on February 24, banking on his vast military to propel him to a quick victory. However, Ukraine met his troops with a stronger-than-expected defense effort, bolstered by aid from allies including the United States. In recent days, Ukraine has ramped up counteroffensives in Russian-occupied territory, allowing Kyiv to make massive gains more than six months into the conflict.
Ukraine launched a surprise counteroffensive in the areas around Kharkiv, the country's second largest city. In recent days, Ukrainian forces seized control of key cities such as Izyum and Kupyansk, forcing Russian soldiers to retreat as experts see Ukraine building momentum.
Despite worldwide condemnation due to alleged human-rights abuses committed by the Russian military and a lack of justification for the war, many in Russia rallied around Putin. However, these Ukrainian victories have seen some hardline pro-Russia bloggers, who for months cheered on the Russian leader's invasion, turn on him.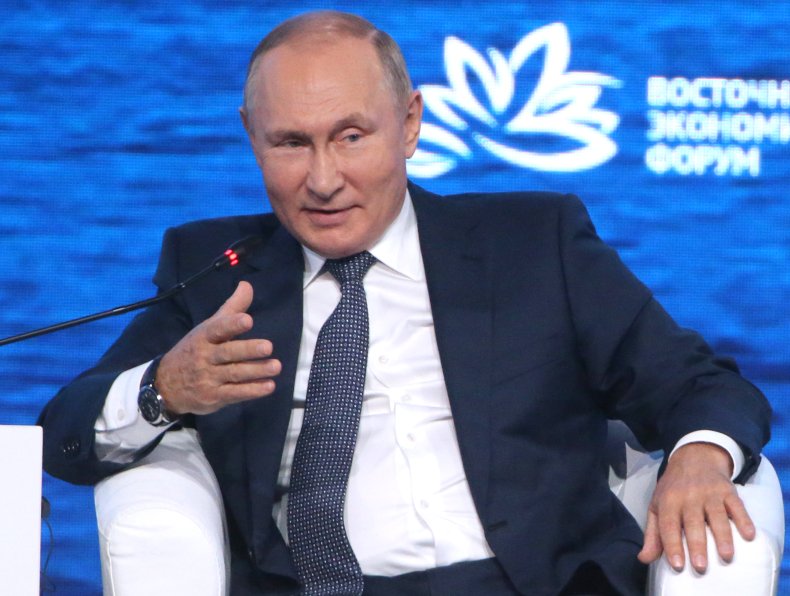 These pro-Russian bloggers, some of which have millions of followers, have long played a role in spreading the Kremlin's pro-war propaganda, but are now criticizing Putin for the losses, saying that he should be putting more resources into the war.
One blogger, Peter Lundstrem, blasted Putin for celebrating City Day, a holiday that honors the founding of Moscow, amid the losses in Ukraine. He chastised Putin for celebrating the holiday while Russian soldiers had "NO thermal imagers, NO bulletproof vests, NO reconnaissance equipment, NO secure communications, NO enough copters, NO first aid kits."
"You are celebrating a billionth holiday. What's the matter with you? Well, not during such a horrible failure," he wrote in a Telegram post.
Another pro-Russia blogger, Yuri Podolyaka, admitted on Telegram that losses were "large" and "cannot be ignored," describing Saturday as "the most difficult day of this war."
"The most important question is, what's next? No one has an answer to yet. Because those who know in the topic that the current defeat in Kharkiv region is the result of the fact that so far many people in the Ministry of Defense of the Russian Federation try not to notice the problems identified by the first months of the WAR," wrote Podolyaka.
Some Blogs Target Putin's Ministry of Defense
The Russian Ministry of Defense also faced criticism from pro-Russia bloggers over their handling of the loss, with bloggers accusing Russian defense officials of not being forthcoming about Ukraine's success in the Kharkiv counteroffensive. One blog, called "Military Informant," blasted the defense ministry for its "deathly silence."
"All this looks like a conscious progressive self-isolation from reality, as if if you keep silent about the situation from the high stands, then the population will not know anything. But the population knew everything long before the next briefing began," the blog said in a Telegram post.
Another blog on Telegram titled "Rybar" said: "But let's be frank: now is not the moment when you can be silent and not say anything. Now is not the moment when you can create an information vacuum and work with some kind of hybrid means, bringing information to the population in doses and streams."
Meanwhile, Igor Girkin, a former commander of pro-Russia separatist troops in Ukraine, wrote Saturday that Ukraine has "already won," and that Putin's military should focus on preserving its troops.
"Now, in fact, our side can only talk about how to stop its further deepening and prevent the escalation of an operational defeat into a strategic one," he wrote. "Although, in general, it has already outgrown. "Battle for the initiative" the enemy has already won. Now we should talk about preventing the Armed Forces of Ukraine from encircling and destroying large formations of our troops."
Newsweek reached out to the Russian Ministry of Defense for comment.