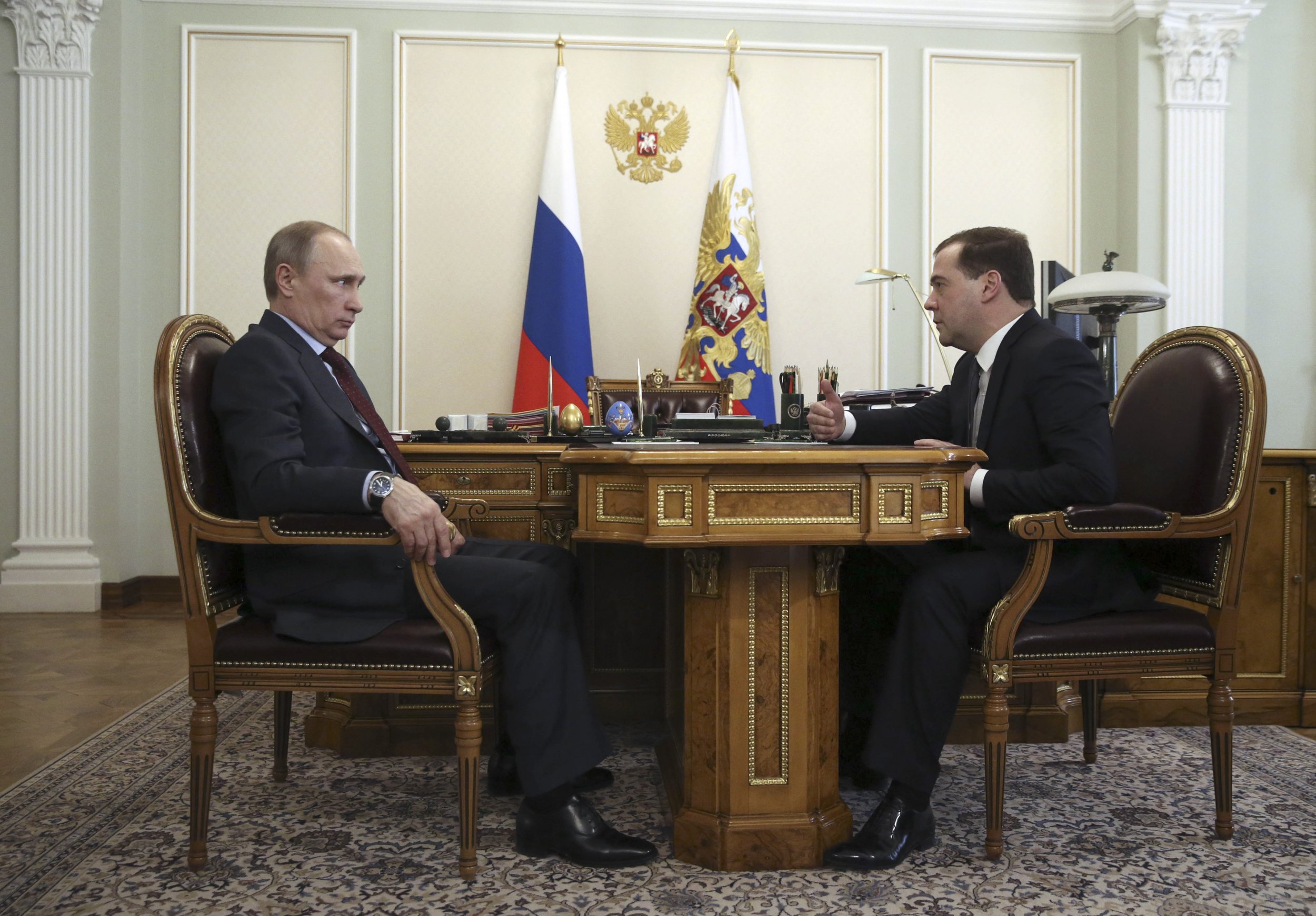 Russian President Vladimir Putin has officially dismissed one of his ten advisors, 52-year-old Sergei Dubik, according to a statement posted on the Kremlin's official website today, after a briefly-worded notice to do so emerged online yesterday.
No reason has been publically given for Dubik's dismissal, as Russian daily newspaperVedomosti reports that the Kremlin was not available to comment on the issue when the notice was posted yesterday, however the paper highlights Dubik's close ties to current prime minister Dmitry Medvedev, during his time as president between 2008 and 2012.
According to his public profile, Moscow-born Dubik has had a long career as a civil servant, his work spanning the start of Putin's presidential administration in 2001, when he undertook several junior positions as an assistant or deputy of the president's then-advisors.
In 2009, after Dmitry Medvedev briefly replaced Putin as president with the latter becoming prime minister, Dubik was promoted to Medvedev's chief of staff and the civil service, taking on the duties of chief secretary of Medvedev's anti-corruption commission in 2010.
Vedomosti has reported that as of last night's sacking, a civil servant closer to Putin, Oleg Plohoi, is slated to take on Dubik's anti-corruption duties, while Russia's state owned agency Itar-Tass reported that Putin has no immediate replacement for Dubik in his position as advisor. Instead the Russian president will simply operate with nine advisors as opposed to ten.
Vedomosti, which is partly owned by the Financial Times and the Wall Street Journal, also reports Dubik was "practically removed" from duties pertaining to corruption, long prior to today's announcement, as soon as Putin returned to power in 2012.
The publication often works with a network of insider sources speaking on the condition of anonymity, frequently leaking sensitive information about the Russian establishment before it's released officially.
According to Newsweek Europe's Russia Correspondent Anna Nemtsova, Dubik's sacking is part of a larger rift between Putin's conservative backers such as Igor Sechin known as 'the siloviki' due to their prior service in military or federal intelligence in the USSR and his more liberal allies such as Medvedev.
"The so called 'siloviki' wing of the Kremlin don't like prime minister Dmitry Medvedev and do everything to push his friends out of the administration," Nemtsova says. "Dubik's career developed parallel to Dmitry Medvedev's."
"He has been losing his posts and positions several times recently. It is very likely that Oleg Plohoi will be responsible for fighting corruption in the Kremlin. Some Kremlinologists also predict that Putin's old friend Victor Ivanov, current head of Russia's Federal Drug Control Service will replace Dubik in the administration.
"Ivanov is also close with Rosneft boss Igor Sechin - if he comes to work in the Kremlin, Sechin's positions will become even more powerful."
Both Putin and Ivanov worked in Russia's military intelligence - the KGB - while Sechin reportedly joined military intelligence as a translator.
The U.S. and EU currently has personal trade sanctions imposed on all three of them, preventing them from holding foreign assets, as relations between the West and Russia have deteriorated since Putin's annexation of Crimea from the territory of Ukraine last Spring.
Neither Medvedev nor Dubik have had personal sanctions placed on them.