Putin Says Some LGBT Demands 'Appear Excessive': 'They Claim Now That Children Can Play Five or Six Gender Roles'
Russian president Vladimir Putin has taken a swipe at liberalism and described how "traditional values" in his country may not necessarily chime with the push for LGBT rights.
In a wide-ranging interview with the Financial Times, ahead of the G20 summit in Osaka, Putin was skeptical about liberal governments and their pursuit of multiculturalism and sexual diversity.
"I am not trying to insult anyone because we have been condemned for our alleged homophobia. But we have no problem with LGBT persons. God forbid, let them live as they wish," he said. "But some things do appear excessive to us. They claim now that children can play five or six gender roles.
"Let everyone be happy, we have no problem with that. But this must not be allowed to overshadow the culture, traditions and traditional family values of millions of people making up the core population," Putin told FT.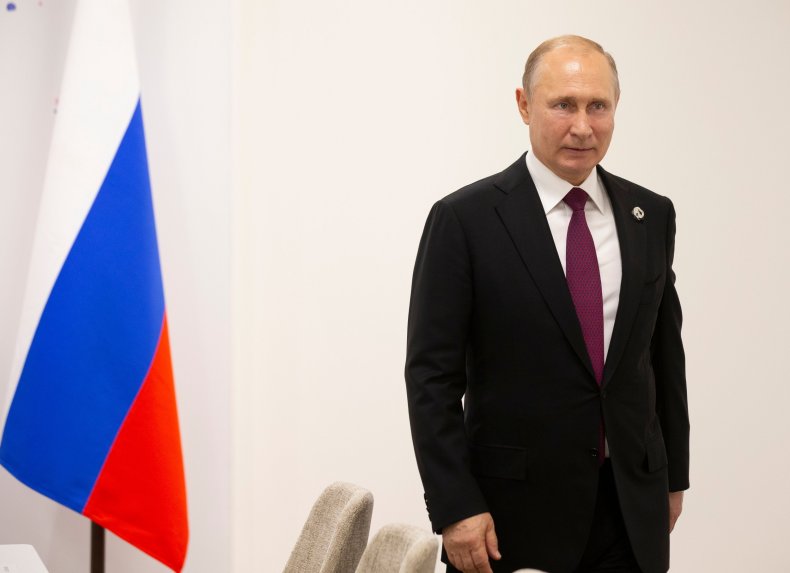 During the 90-minute interview which took place in the Kremlin with FT editor Lionel Barber, Putin praised the rise of national populist movements as a bulwark against liberalism.
He said the reason for the "Trump phenomenon" and the rise of populism in Europe is that "the ruling elites have broken away from the people. There is also the so-called 'liberal' idea, which has outlived its purpose. Our Western partners have admitted that some elements of the liberal idea, such as multiculturalism, are no longer tenable."
He added that those who champion liberalism "cannot simply dictate anything to anyone just like they have been attempting to do over recent decades."
Putin pointed to German Chancellor Angela Merkel's decision to allow one million refugees into her country as a "cardinal mistake."
"This liberal idea presupposes that nothing needs to be done. That migrants can kill, plunder and rape with impunity because their rights as migrants have to be protected.
"Every crime must have its punishment. The liberal idea has become obsolete. It has come into conflict with the interests of the overwhelming majority of the population."
Putin also described the risk that in the absence of an arms control agreement with the U.S.. there could be an uncontrolled arms race.
On Friday, he met Trump in Osaka when a reporter shouted to the U.S. President that he should warn Putin "not to meddle" in the 2020 election. Trump said, "Of course," and turned to Putin saying, "Don't meddle in the election," while Putin laughed, the Associated Press reported.