Putin Shares Thoughts on Showering with Gay Men and Menstrual Cycles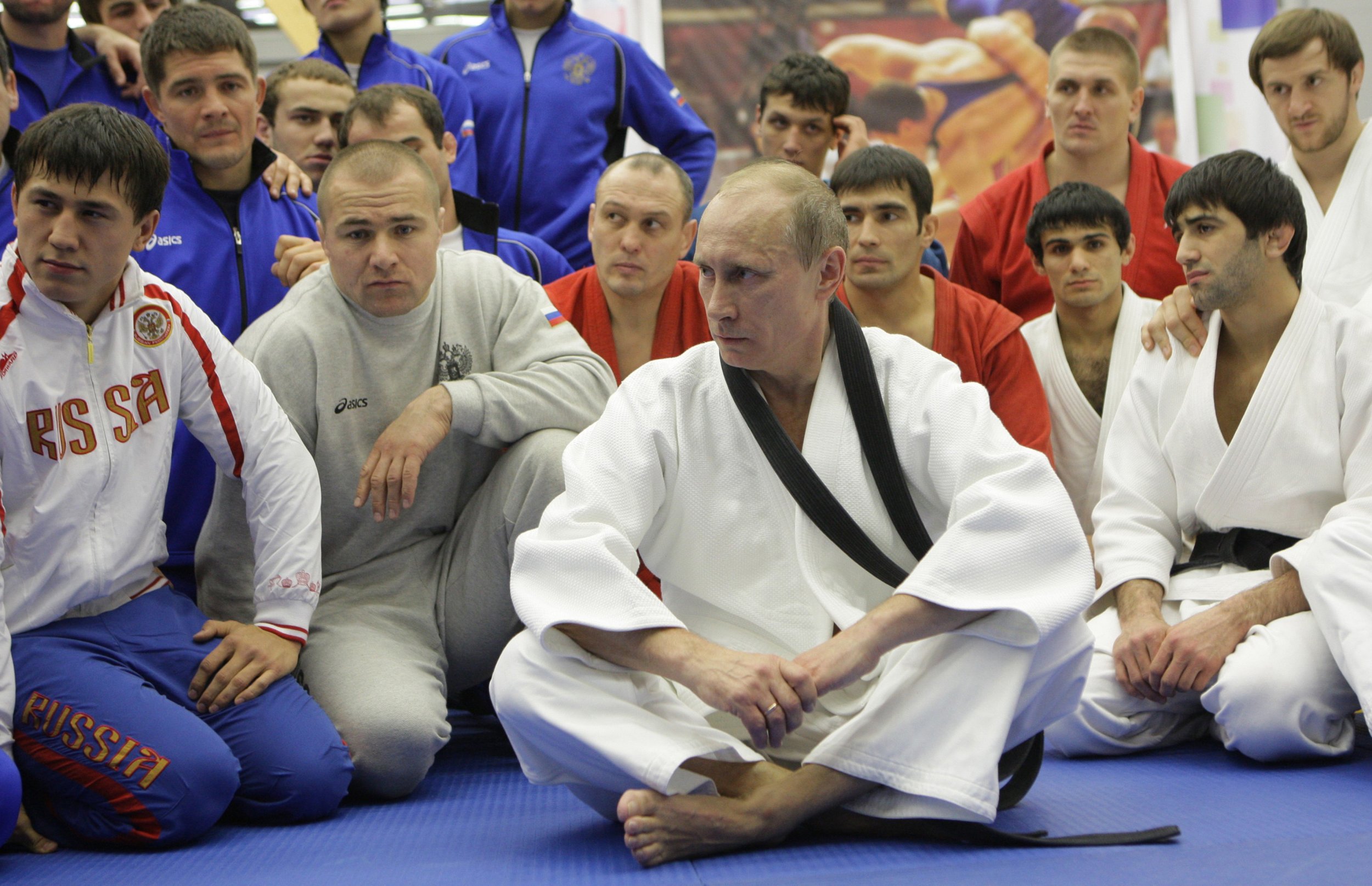 Russian President Vladimir Putin has suggested his mastery of judo would come in handy if a gay man made a move on him in the shower, while defending his government's declining record on LGBT rights.
Putin spoke to U.S. filmmaker Oliver Stone, whose preview of a two-part interview series with the Russian leader is already receiving negative reviews for its apparently fawning tone. During the interview, yet to be broadcast in full, Putin shares a handful of insights into his views on war and the unhappiness of women.
Read More: Is Russia a threat? The Kremlin wants Trump to weigh in, not Mike Pence.
"I am not a woman, so I don't have bad days," he told Stone, as the two make small talk in the opulence of the Moscow Kremlin's throne room. "I am not trying to insult anyone. That's just the nature of things. There are certain natural cycles."
The man repeatedly called Russia's most eligible bachelor later parries questions about one of his third presidential term's most controversial laws—the so-called gay propaganda law. As of 2013, displays of LGBT pride and community are classified as indecent, and must be kept out of access for minors. Any informative materials on the issue are considered activism, and must not be available to children.
The law has emboldened members of Putin's own United Russia party to lobby for a ban or age-limit on same-sex emojis in smartphones and rally crowds under a heterosexual "real" family pride flag, while Communist Party MPs have drafted legislation to ban gay people from "coming out" in public.
Addressing legislation in Russia, Putin told Stone "there are no restrictions whatsoever" on gay people, deflecting to the fact that other countries, such as hardline Islamic nations, have much more explicit bans on homosexuality, including the death penalty.
What of his personal attitudes then? Oliver Stone asked Putin, a former security service agent and director, what his response would be if a gay man were showering next to him in a submarine.
"Well, I prefer not to go to the shower with him," Putin answered candidly, laughing. "Why provoke him? But you know, I'm a judo master."
Putin has been a practitioner of judo since childhood and is also proficient in karate as well as the Soviet grappling martial art, Sambo. He has personally backed the discipline to one day attain Olympic recognition and be part of the Olympic Games.
In recent months, Russian independent journalists have reported a violent crackdown against LGBT people in Russia's southern region of Chechnya—a topic Moscow officials have repeatedly refused to speak about.
While the Kremlin promised an investigation into the matter and both Germany and France's leaders raised the issue during recent meetings with Putin, the Chechen government has largely been allowed to set the official line on the issue. The Chechen government denies organizing detentions of gay Chechens or reports that it is running six designated prisons.