Putin May Have 'Met His Goals' in Syria, But Peace Means Putting People First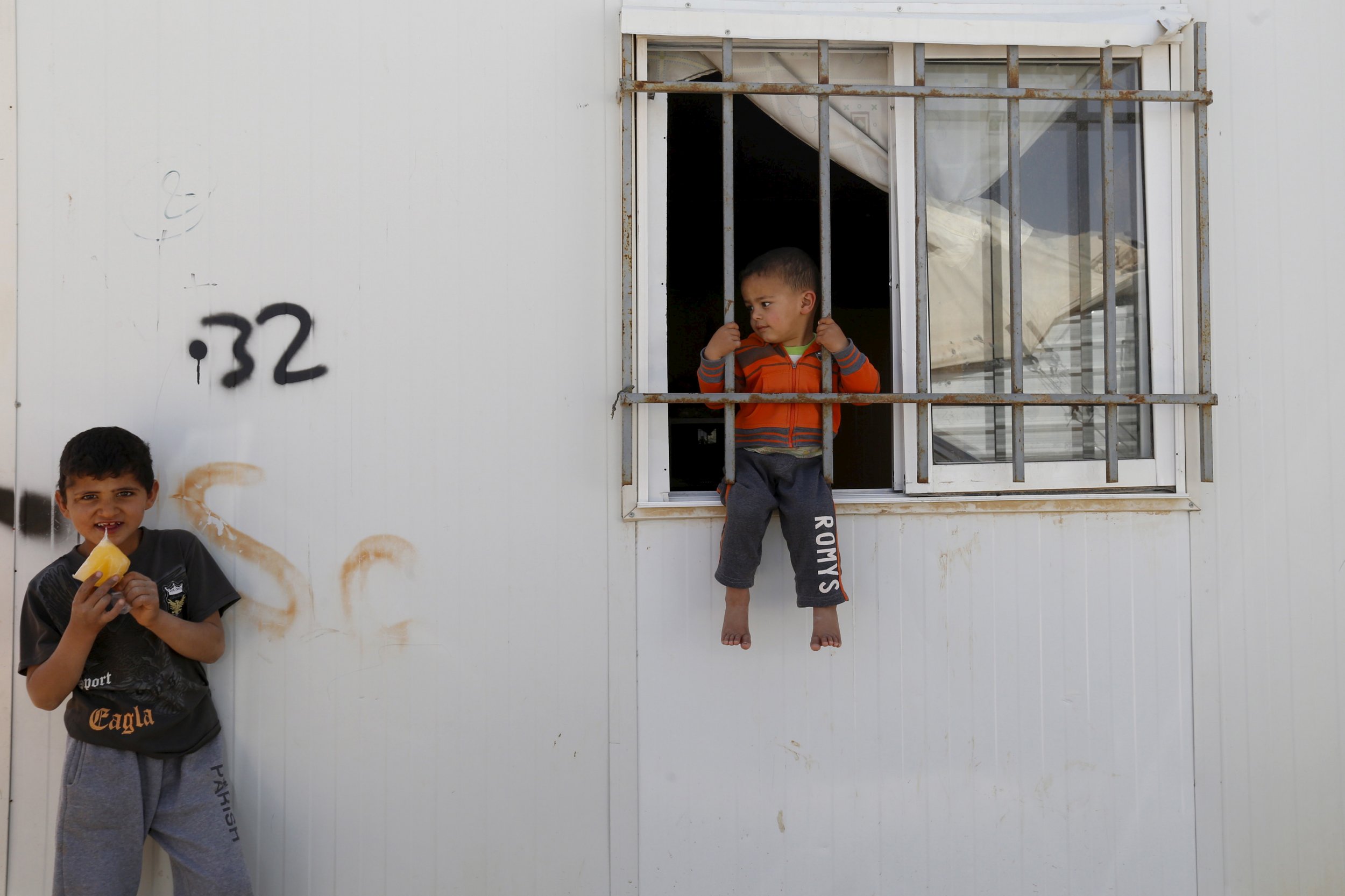 There is a danger that President Vladimir Putin's announcement of a Russian military pullout from Syria is less of a game changer than many may hope.
Russia's withdrawal comes at a symbolic time, precisely five years since the first major wave of protests against the government of President Bashar al-Assad began.
But President Putin's claim that his 'goals have been met' raises many questions. Does this mean he believes the group that calls itself Islamic State (ISIS) has been defeated? Or is he implicitly acknowledging that his real goals were never voiced publicly?
Even during the days leading up to the ceasefire—when the hopes of peace began to be raised—Russia and Syria were striking medical facilities in Aleppo in an apparently deliberate strategy of war, hoping to use the ceasefire as a moment to secure tactical gains on the battlefield.
Whatever promises are made over the coming days, several crucial questions must not be forgotten: What must be done to protect the long-term interests of ordinary Syrians? What is needed to ensure the horrors they have experienced never happen to them again? How can they be protected from abuses from all sides, during this most delicate and potentially transformative time?
The partial truce of recent weeks has brought a trickle of much-needed humanitarian aid, including food, to desperate communities under siege. It has also opened the door for the most serious negotiations yet.
To ensure a lasting end to the violence, lawlessness, and gross violations in Syria requires much more than slightly improved aid access or a partial suspension of hostilities. This is especially true given the nature of the parties involved in the conflict, many of whom have shown devastating indifference towards the human cost of their military actions.
Over the past five years, the Syrian people have been subjected to a relentless onslaught of attacks constituting crimes against humanity and war crimes; and the world has looked on as if there was nothing it could do.
From the moment the 2011 peaceful uprising took its first bloody turn and government forces opened fire on crowds of protesters, with peaceful activists rounded up and tortured, tens of thousands have disappeared. Civilians in Syria have suffered suicide bombings, relentless aerial campaigns with barrel bombs and other weapons, chemical attacks, mortar attacks and the use of starvation as a weapon of war.
President Assad's government and its allied forces, as well as ISIS and armed opposition groups, are all responsible for war crimes. Russia for years has supplied Syrian forces with the means and political cover to carry out these out on a mass scale; and its own bombing, beginning in September 2015, has claimed several hundred civilian lives. Attacks by the US-led coalition against ISIS have also caused hundreds of civilian deaths in both Syria and Iraq.
More than 250,000 Syrians have been killed, and some 12 million forcibly displaced. Yet the Security Council, riven by great power rivalries, has ignored Amnesty International's repeated calls over five years for an arms embargo, referral to the International Criminal Court, and targeted sanctions.
In short, Syria's civilians have been let down at every turn during this conflict.
The true test of the peace talks and this precarious truce will lie not only in how far they can put a stop to immediate suffering, but also in how far they can help ensure civilians are not left openly vulnerable to further abuses, from any of the parties.
A good place to start would be enforcement of the few resolutions on Syria the Security Council has got around to agreeing. These resolutions demand a halt to attacks on civilians, an end to sieges on civilian areas, and access for humanitarian relief throughout the country. They must be respected not only in words, but also in action. Many of the civilians left in besieged areas like Darayya, Eastern Ghouta, al-Fouaa and Kefraya are young or sick or elderly individuals who have not been able to flee and are in desperate need of help.
The government and armed groups must also heed the Security Council's call to release all arbitrarily detained persons, including hundreds of peaceful activists and civilian hostages, and provide access for independent monitors to all places of detention. It is also crucial that they account for the fate of tens of thousands of disappeared or missing individuals.
In the meantime, we continue to call for the Security Council to refer the situation in Syria to the International Criminal Court and for all states to cooperate in the investigation and prosecution of suspected war criminals.
These are crucial first steps towards ending a pattern of massive human rights violations and ensuring that all sides responsible for crimes against humanity, and other atrocities over the past five years, are held accountable.
Only by placing human rights at the center of the peace talks will world leaders be able to translate the glimmer of hope offered by the ceasefire into lasting change and lay the proper foundations for justice and accountability over the longer term.
All parties at the peace talks, particularly those whose actions have directly or indirectly contributed to the catastrophe in Syria, owe it to Syrian civilians not to squander this rare opportunity.
Salil Shetty is secretary general of Amnesty International.