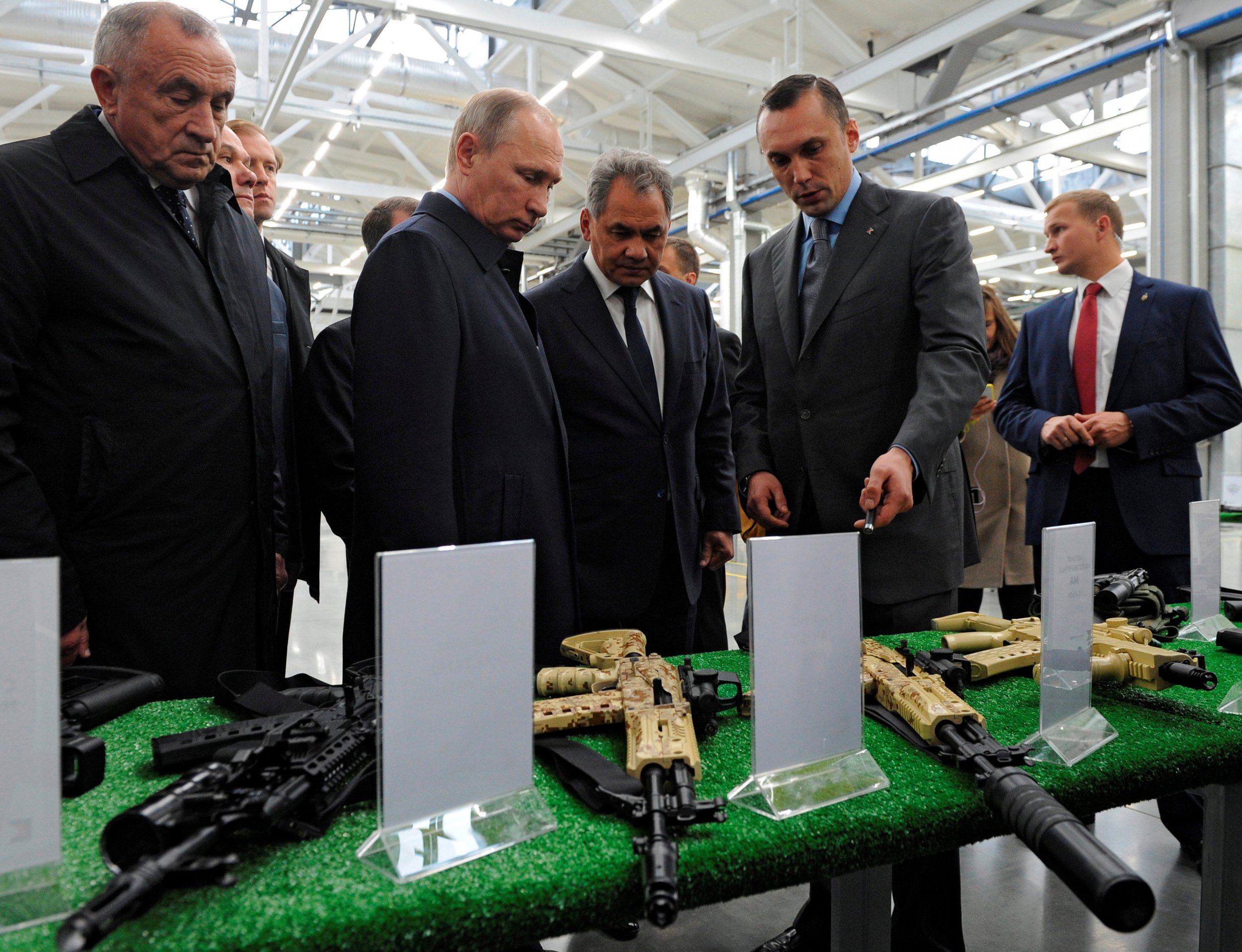 Russian President Vladimir Putin has compared one of his country's most renowned arms manufacturers, Kalashnikov, to "modern art" during a visit to its factory.
The Russian leader was in good spirits when visiting the city of Izhevsk alongside Minister of Defence Sergei Shoigu, to mark the defense industry holiday—Armorer's Day.
"When I came and saw the new production floors, I had the impression that I am in a museum of modern art," Putin told workers at the Kalashnikov factory. "I think the contents corresponds to that appearance."
Putin joked with employees and ribbed one for looking too serious while he was answering a reporter's question. He also said he felt a raise for employees was likely, if the development of the plant continued.
The purpose of the trip also had a serious undertone, however, as Russia is currently planning three annual budgets at once and reports have emerged that the defense and finance ministers are at odds about the size of the defense budget. Russia's defense industry has enjoyed a boom in recent years, due to the country's own extensive reinforcement and high demand for arms abroad.
Putin told employees that the military's arms needs would remain high in the future and felt supply would reach its peak in 2021 or 2022.
"I was surprised to learn that many foreign shooting teams use our arms," Putin also boasted, in front of Kalashnikov employees. "Why do they prefer our arms? This means they are better than those of other countries. Credit for this goes to you."