Putin Is Helping Trump Because He Wants to Protect His Secret Stash of Money, Businessman Claims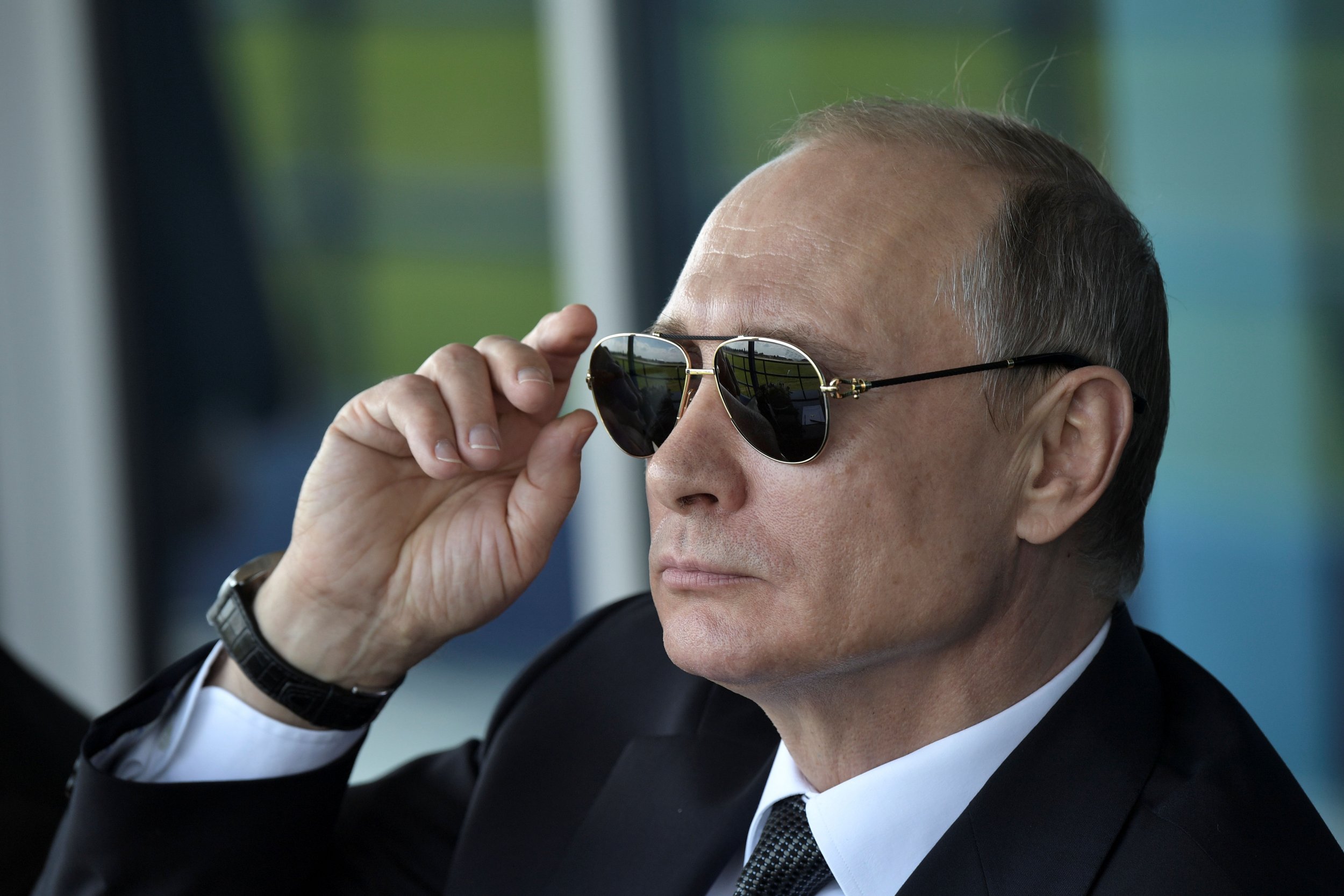 An investor who claims his life has been threatened by the Kremlin says Russian President Vladimir Putin has a clear motive for backing a meeting between Donald Trump Jr. and a Moscow lawyer. And that motive is millions of dollars of Putin's personal cash.
Russian lawyer Natalia Veselnitskaya urged the U.S. president's eldest son to help drop U.S. sanctions during the meeting. Putin's money, said investor Bill Browder during an interview Tuesday on CBS This Morning, is vulnerable to those sanctions under the Magnitsky Act, a 2012 American anti-corruption law that has frozen the assets of 44 Russians.
During the interview, Browder said that he fears "for my life." He said he has been threatened personally "by agents of the Russian government" and current Prime Minister of Russia Dmitry Medvedev.
Browder will testify Wednesday to the Senate Judiciary Committee about Russian foreign agents working in the U.S. His testimony is connected to Trump Jr.'s meeting and is part of the Senate's Russia investigation into whether the Trump campaign worked to help Russia interfere in the U.S. election.
Browder's testimony follows Trump Jr.'s publication last week of several emails organizing a meeting with Russian lawyer Natalia Veselnitskaya June 2016, during the election campaign. In those emails, Trump Jr. is told Veselnitskaya has dirt on his father's election opponent Hillary Clinton and that this information is part of a Kremlin plot to support his father's run for president.
In return, Veselnitskaya asked Trump Jr. for his father's help to lift the sanctions of the Magnitsky Act.
An unnamed representative of Russian oligarch Aras Agalarov and former Russian military officer turned anti-Magnitsky Act lobbyist, Rinat Akhmetshin, were also in the meeting, alongside the Trump campaign's chairman, Paul Manafort, and President Trump's senior adviser and son-in-law Jared Kushner.
Related: Should Trump give Putin back his U.S. spy compounds?
The Magnitsky Act is named after Browder's former employee, a lawyer named Sergei Magnitsky who uncovered a $232 million fraud by Russian officials to siphon from the state treasury.
At the time of the fraud, Browder's investment firm Hermitage Capital Management was one of the largest foreign investors in Russia. Browder soon learned through Magnitsky that people conducting the fraud were siphoning from the taxes paid by his companies in Russia. Magnitsky was arrested and died in a Russian jail in 2009.
"We've been able to trace from the crime that Sergei Magnitsky exposed—a $232 million tax rebate fraud—and we've been able to trace some of that money from the fraud to a man named Sergei Roldugin who was exposed in the Panama Papers as Putin's trustee or nominee—this is the famous $2 billion cellist," Browder said.
Roldugin, a cellist, is a close friend of Putin's. Despite his work as a musician, he has gathered a fortune of hundreds of millions and is a representative of offshore companies with cash flows of up to $2 billion. Putin said that all the money his friend has earned is through "acquiring musical instruments from abroad and bringing them to Russia." The billions have been traced to Putin.
Through his friend Roldugin, "Putin has gotten some of the money" that was taken in the fraud, said Browder. "And because Putin has gotten some of the money, that means that all of Putin's money in the West is potentially exposed and could be frozen" under the Magnitsky Act, he added.
Lifting the sanctions on Russians imposed by the anti-corruption law, Browder said, "is just a very venal, personal thing for Vladimir Putin that he doesn't want his money frozen."