Vladimir Putin Has Good Ties With Donald Trump Pick Rex Tillerson: Kremlin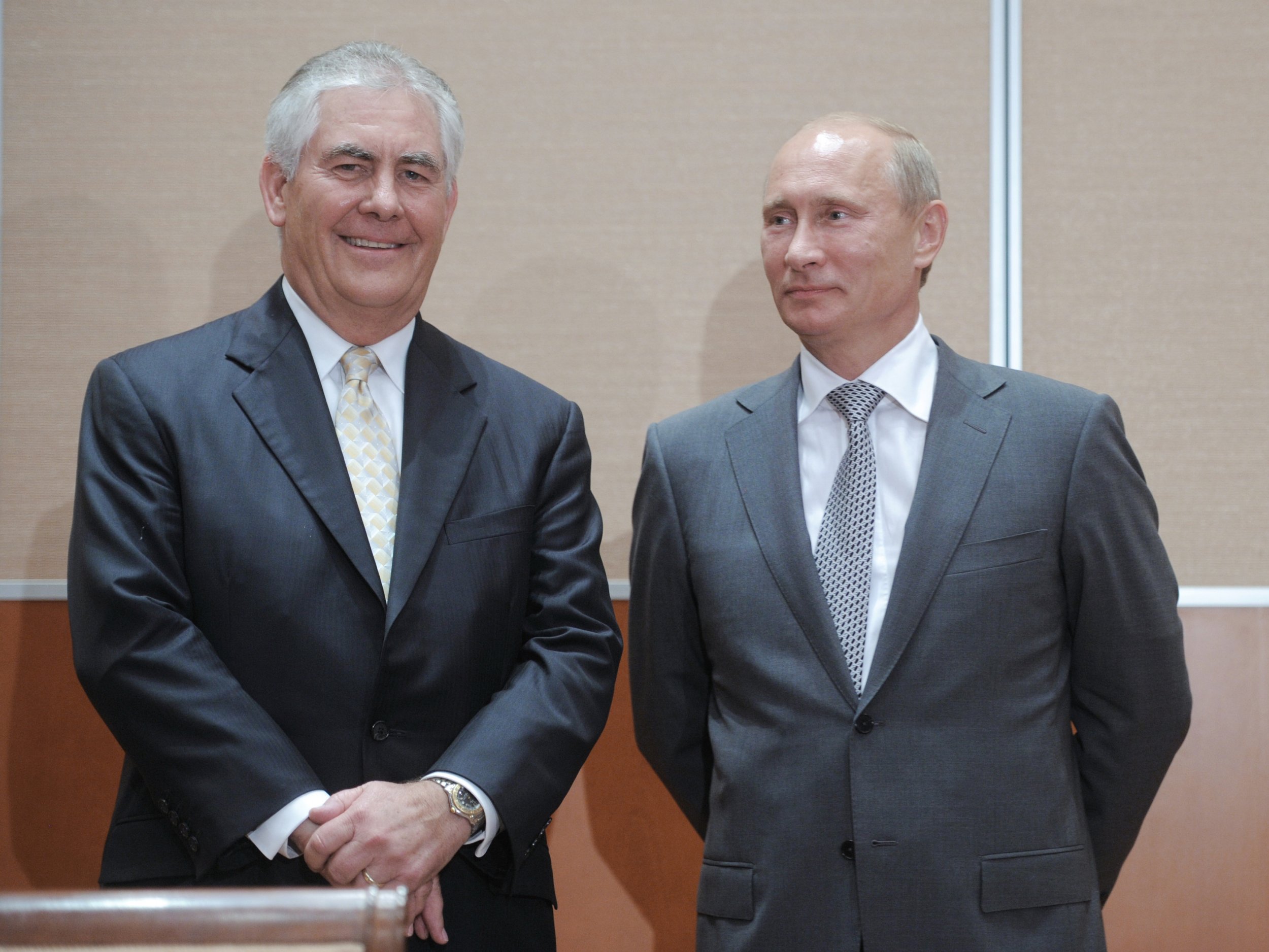 Not only Russian President Vladimir Putin but many other Russian officials also have good relations with Exxon Mobil Corp's Rex Tillerson, the Kremlin said Tuesday.
U.S. President-elect Donald Trump has announced Tillerson as his choice for secretary of state.
"He (Tillerson) has actively assisted business cooperation and is known to everyone", Kremlin foreign policy aide Yuri Ushakov told journalists.
Asked whether Tillerson becoming secretary of state could help mend U.S.-Russian ties, Ushakovsaid: "We want to get out of the crisis state (of our relations), which does not satisfy neither the Russian nor the American side."