Putin Has 'Nothing Left to Maneuver' in Ukraine as Russia Flees Lyman: Gen.
Russian President Vladimir Putin is running out of options in his prolonged invasion of Ukraine, according to retired U.S. Army General Mark Hertling.
Hertling, who served as Commanding General for the U.S. Army Europe from 2011 to 2012, appeared on CNN on Saturday to discuss the latest happenings in Russia's invasion of Ukraine. Despite recent shows of strength and Putin's attempt to declare annexation of four territories, the Russian army recently faced a major new setback as Ukrainian forces recaptured Lyman, a city in the breakaway Donetsk region, on Saturday.
Hertling, who regularly appears on CNN as a military analyst, said that Putin is increasingly losing touch with reality and that he has "nothing left to maneuver" in Ukraine. He added that Putin's attempts to declare annexations and adopt a victorious posture were "psychotic."
"The fact that there is such hubris in the face of failure at every level that Mr. Putin is exhibiting is just amazing," Hertling said. "And he still tries to do the Machiavellian approach of maneuvering pieces on the chess board, and there's nothing really to maneuver right now. He's been condemned on the world stage, he's losing on the battlefield, his economy is faltering, and yet he's still doubling down. He has not been successful in any of his political, strategic, or operational objectives yet. So doubling down indicates someone who has lost a relationship with reality."
Hertling described the Russian leader's recent pronouncement that Russia would annex four Ukrainian provinces as illegitimate and a violation of international law. The "land grabs" came after referendum votes in the breakaway Donbas region, which the retired general also said was illegitimate, accusing the Kremlin of ordering votes to be falsified.
In claiming to annex the regions of Donetsk, Luhansk, Kherson, and Zaporizhzhia, Putin declared that any attack on them would be considered an attack on Russia itself, including any attempts Ukraine might make to reclaim them. In response to this, Ukrainian President Volodymyr Zelensky on Friday announced that his country would be signing an application to hasten its bid to join the North Atlantic Treaty Organization (NATO).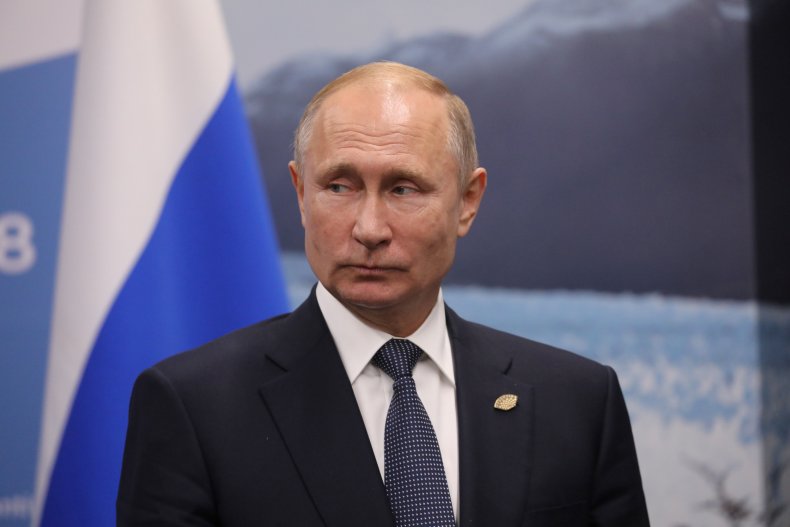 "Today, here in Kyiv, in the heart of our country, we are taking a decisive step for the security of the entire community of free nations," Zelensky said. "Today I held a meeting of the Headquarters of the Supreme Commander-in-Chief. The meeting of the National Security and Defense Council has just ended. We have a decision. De facto, we have already completed our path to NATO. De facto, we have already proven interoperability with the alliance's standards, they are real for Ukraine—real on the battlefield and in all aspects of our interaction."
The Russian Defense Ministry confirmed the retreat of troops from Lyman on Saturday after Ukrainian forces surrounded the roughly 5,000 Russian troops who were stationed there, Russian-state news agency RIA reported.
In the aftermath, videos and photos emerged of Ukrainian flags being raised in the city, which had been occupied since May. Russian officials attempted to present the move in a better light, claiming that the forces had "retreated to more advantageous lines."
Newsweek reached out to Russian officials for comment.