'Putin, Help Us,' Urge Russian Bus Drivers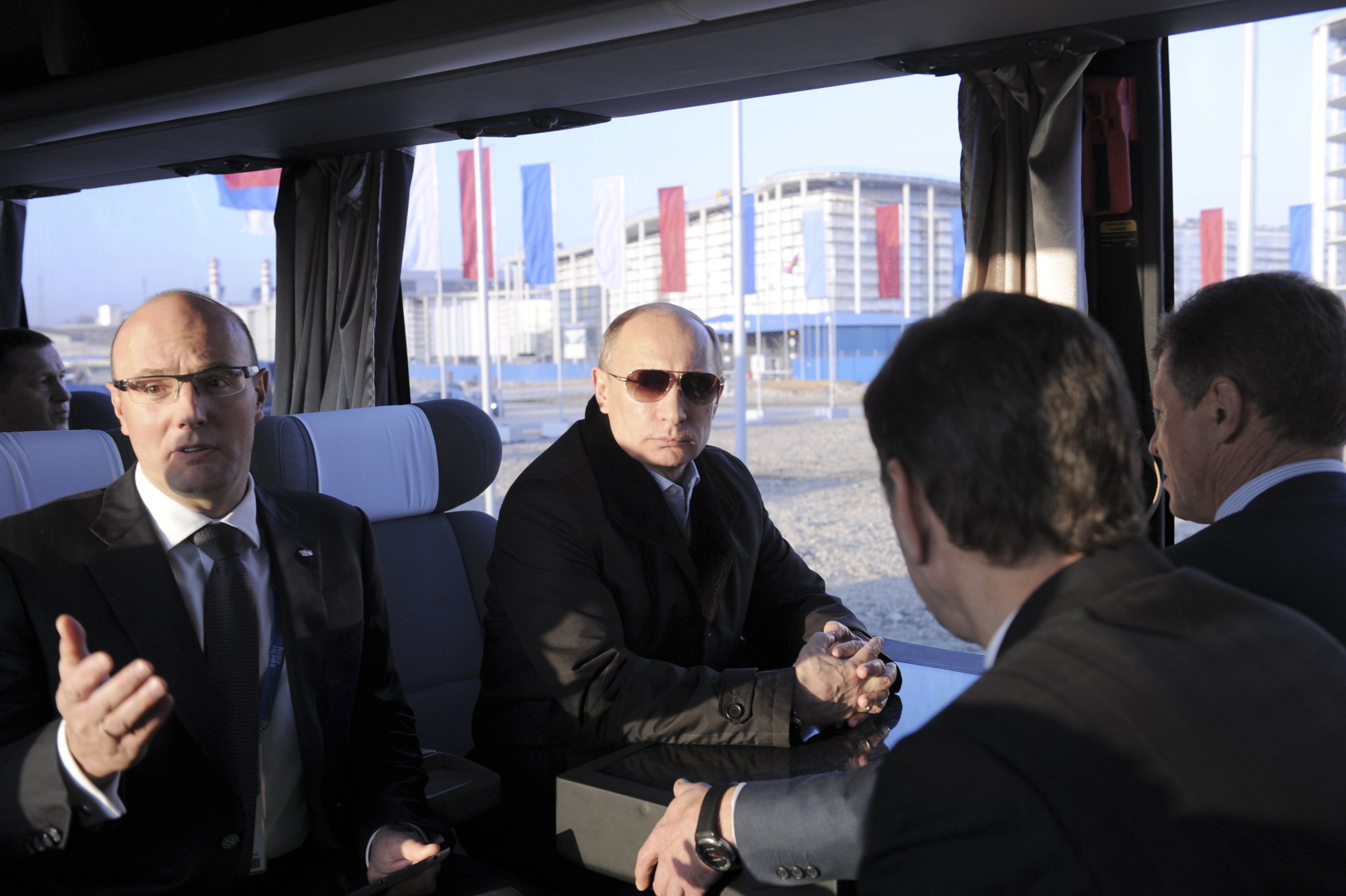 Out-of-work Russian bus drivers are fed up dealing with local government and are calling through unusual means for Russian President Vladimir Putin to step in and solve their problems.
Bus and van drivers in the city of Stary Oskol, in Belgorod region, south of Moscow staged a "flashmob" in which they spelled out "Putin, help us," using their vehicles. The words were visible from the sky, and the drivers used flying drones to record footage of the act.
Since being posted online on Monday by the drivers, the clip has been viewed nearly 40,000 times.
According to the protesting drivers, their company 'OskolPasTrans' was the most in demand transport company in town, before the local government decided to scrap the city's contract with them, local news site Go31 reports.
As well as creating the bird's eye view visuals, drivers also stood outside their cars with signs reading "Let us work fairly," "Listen to us, governor" and "Putin, restore order!" At least one sign even alleged that "corruption" in local government was behind the official decision to axe the deal with OskolPasTrans.
The city administration of Stary Oskol was not immediately available for comment, but speaking to local TV last month, the head transport official for the city administration painted a very different picture of the group vying for the president's help.
Igor Trufanov, the head of the city's transport and communications department said they had been watching the company's performance for four months and had spotted over 300 breaches of the contract with the city, 200 of which were to do with disregarding the route and arrival times. Some of the reported tangents taken from the routes were quite spectacular.
"The existing legal framework does not allow diversions from the set route for even a minute, but we understand that speed bumps, accidents and all kinds of situations exist on the road," Trufanov said. "However, we had very many violations where the bus did not arrive at all. For example we had one hour when 12 buses were scheduled to run and only six did."
According to Trufanov, these diversions and no-shows went as far as shortening or changing the route for personal convenience or driving passengers extra distances, including to different cities, for extra cash.
Drivers dismiss these claims and argue that the termination of the contract was illegal, complaining that the regional prosecutor and governor have ignored their requests to reinstate the contract.