Putin Hopes 'Soviet Judo' Has an Olympic Future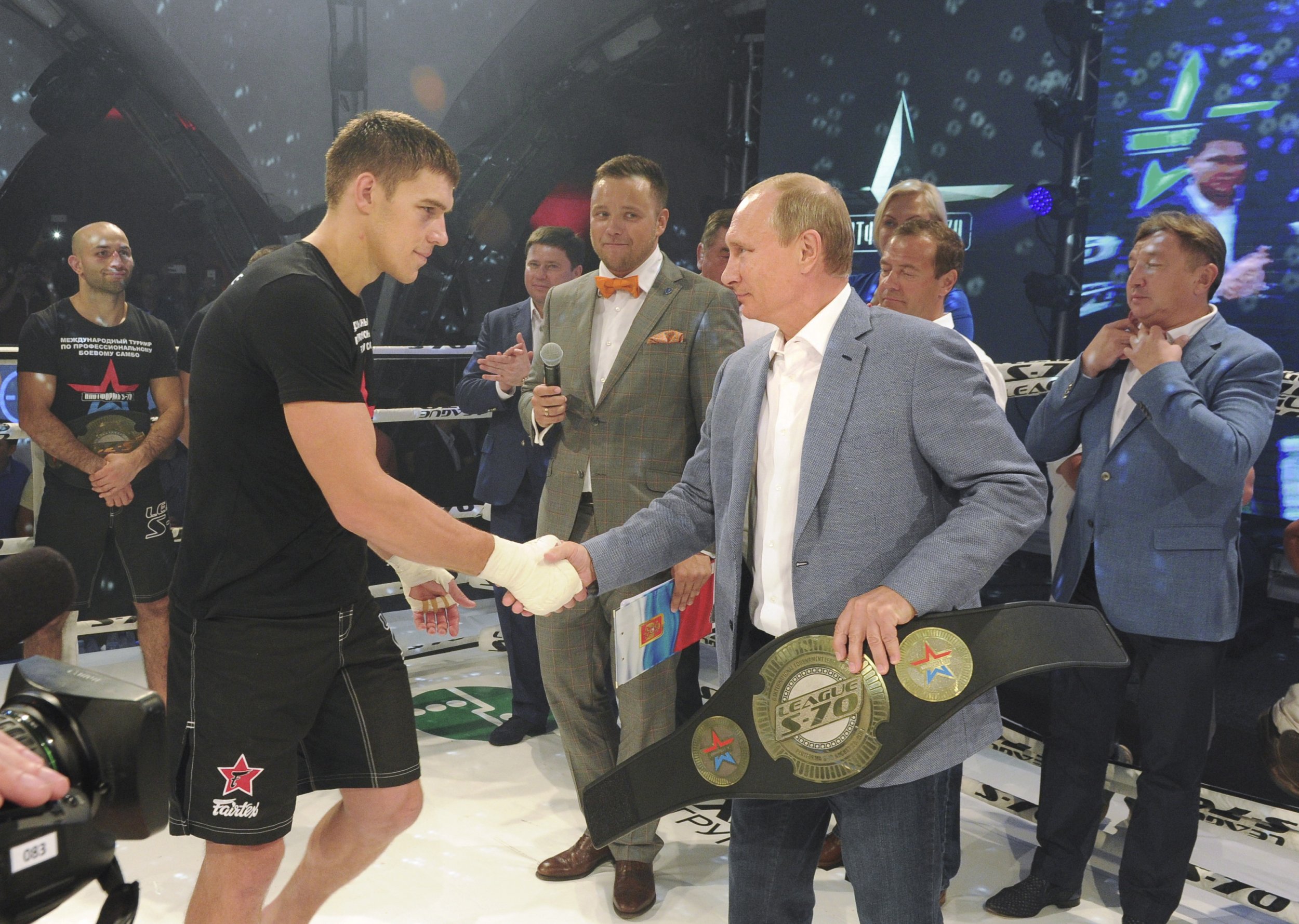 Russian President Vladimir Putin hopes the Soviet Union's judo offshoot, of which he is a master, will soon be an Olympic sport, according to a statement by the Kremlin.
Sambo, a grapple-focused martial art developed by Soviet judo practitioners after World War I has been popular across the former Soviet Union and other former communist states. Its name is a portmanteau of the Russian for 'self defence without weapons' and according to the Kremlin Putin is not only trained in it, but a master of it.
As an advocate for the martial art form, Putin holds an annual sambo tournament in his official capacity as president and since 2014 the tournament has exclusively accepted competitors from Russia's law enforcement and armed forces. This year the city of Kazan hosted the event and Putin made sure to extend them a personal greeting.
"I am happy to see that each year in Russia interest in the sport grows," Putin said. "All of this makes the appropriate steps towards the potential entry of sambo wrestlers in future Olympic Games."
If it becomes an Olympic sport, sambo will likely be a guaranteed gold medal for Russia, which has won all but one world championships in sambo since the collapse of the Soviet Union.
Putin is an avid martial arts fan, having practiced judo since age 11, mastering it and sambo as well as obtaining a black belt in karate, according to the Kremlin.
The Russian president even released his own instructional judo DVD, following the end of his second term in office in 2008, when he went to serve as prime minister for a term. In it, Putin discusses the philosophy of judo, while also hitting the dojo and demonstrating some grapples and kicks himself.