Putin-Inspired Cafe With Obama Toilet Paper Opens in Russia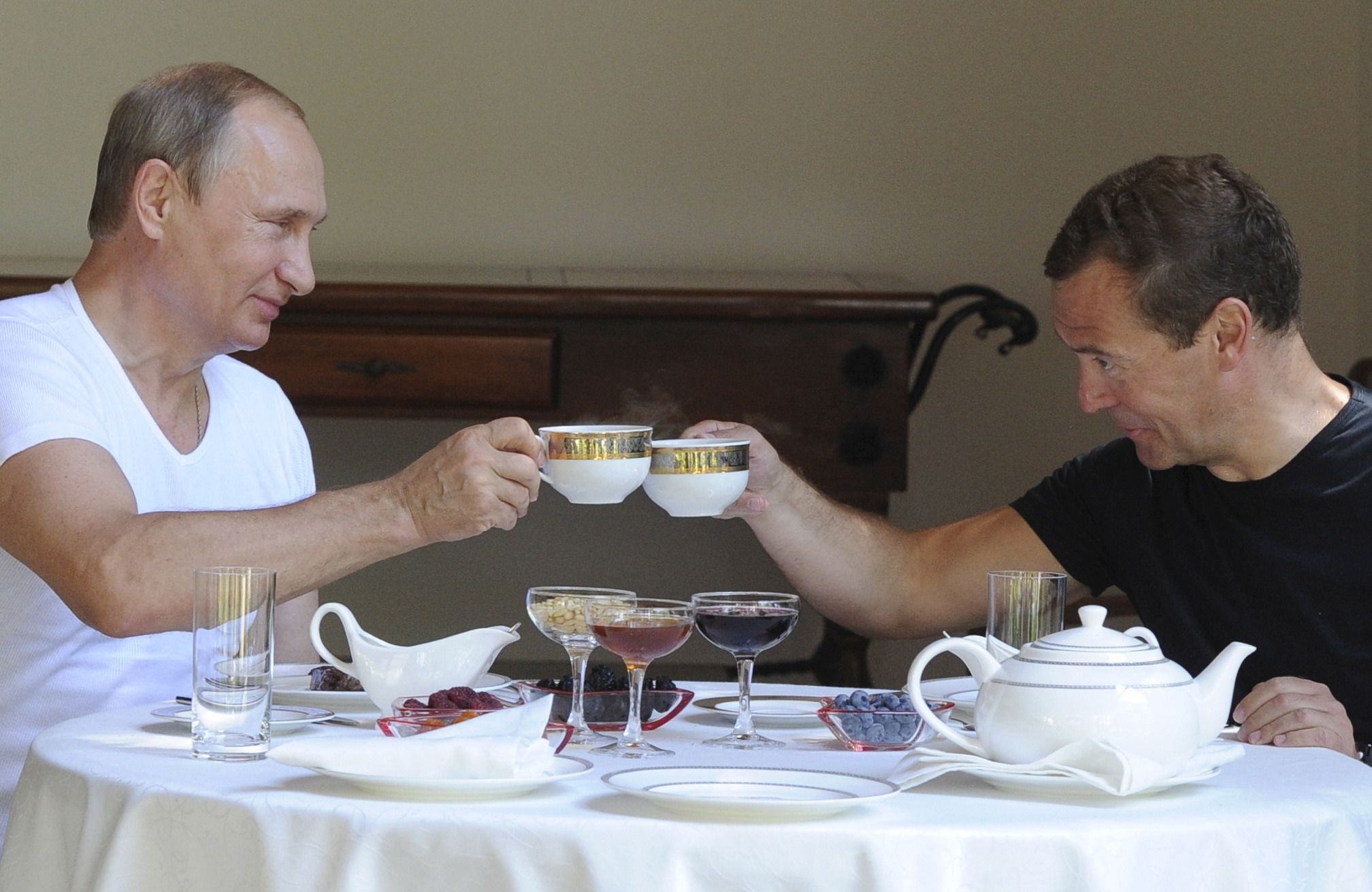 Russian President Vladimir Putin has inspired a new cafe in Russia's city of Krasnoyarsk, where his face is spread across the walls, besides a picture of him riding a bear adorning the menu and toilet paper embellished with U.S. President Barack Obama's face.
The new dining establishment, appropriately called "Cafe President", is co-owned by Putin admirers Dmitry Zhdanov and Svetlana Lautman and also features a few tributes to other Russian figures, such as first man in space, Yuri Gagarin.
Photos of the cafe, published by pro-government tabloid Komsomolskaya Pravda, show that the Russian President is still the main inspiration.
According to co-owner Zhdanov, the cafe allows Russians to decompress from current problems facing the country such as the financial crisis and wars in Syria and Ukraine, and remember the good times.
"I am a patriot, but I see that not everyone lives happily in our country," he told local news site Sibnovosti. "That is why we decided to give people a place where they can eat well and inexpensively and also remind themselves about Russia's achievements in a pleasant patriotic atmosphere."
Alongside a life-size cutout of Putin standing at the entrance to the cafe, the Russian national anthem plays every day at midday, while customers can enjoy cocktails inspired by Russia's white, blue and red flag.
Should a customer need to use the lavatory, they are instead directed to a door with "NATO Bloc" written on the door, with toilet paper sporting the U.S. president's face on it.
Besides Obama toilet paper, the washroom facilities in the cafe have a picture of the U.S. leader on the wall, alongside British Prime Minister David Cameron and German Chancellor Angela Merkel, with what appears to be a drawn-on Adolf Hitler mustache.
The Kremlin has not commented on whether Putin will be visiting the cafe in the Siberian town soon.