Putin Is Isolating Russia From the World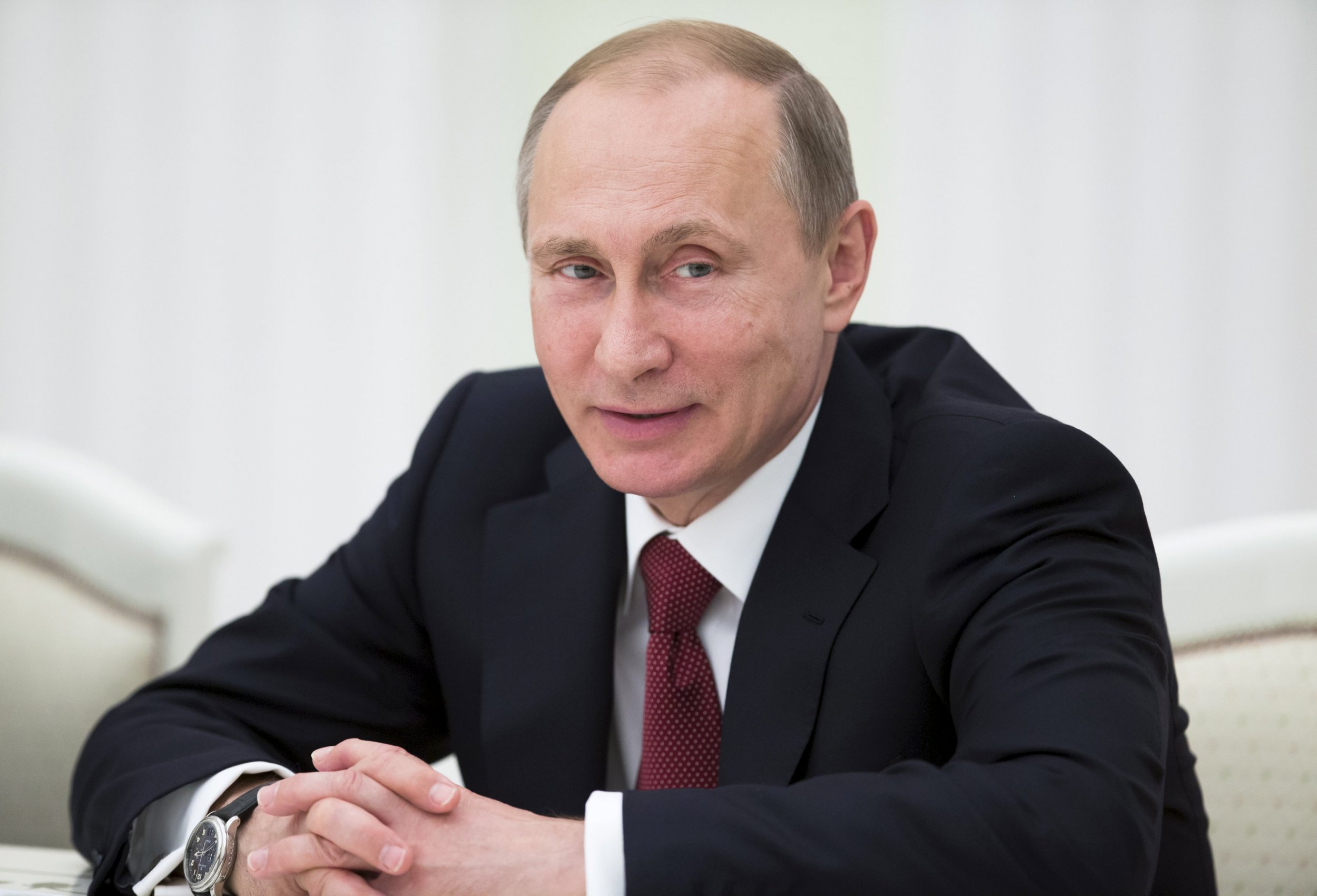 Last month, both houses of the Russian parliament approved legislation regarding "undesirable organizations." According to the new norm, a prosecutor can deem any foreign or international organization "undesirable" if it is considered "a threat to Russia's constitutional order, defense and security."
Undesirable organizations and their chapters will be banned from operating in Russia: banks will be required to deny them financial services, and Russian individuals and organizations will be forbidden to cooperate with them. Violations, meanwhile, are punishable by fines or jail terms.
This new piece of legislation, as many other anti-liberal, restrictive norms that have been introduced over the past couple of years, is loosely worded, which allows for broad interpretations and selective enforcement. It also ignores the presumption of innocence: the prosecutor's office, not the court, is granted the authority to brand an organization "undesirable."
In previous years, individual foreign organizations have been pressured and even forced out of Russia. For instance, in 2002, the Peace Corps was banished from the country after working there for 10 years. Likewise, in 2012, USAID was kicked out.
The difference with the new legal restriction, however, is that it targets foreign and international organizations systematically, as a group. The message to the Russian people is eerily familiar to that of the late Soviet times: Dealing with foreigners is undesirable and can inflict serious troubles on those who defy this warning.
The undesirable organizations legislation is yet another step toward zero tolerance of autonomous civic activism and eradication of unwanted Western influence.
These policies go back at least a decade. After the 2004-2005 Orange revolution in Ukraine, government regulations of the activities of non-governmental organizations (NGOs) that received foreign grants were toughened, and the state-controlled Russian media unleashed a smear campaign against such NGOs.
Foreign funding, regardless of whether it was provided by state or private foundations, was portrayed as a tool used by the "evil" Western forces for spying, undermining unwanted governments and/or orchestrating regime change. At that point, however, the actual policy turned out to be less radical than the rhetoric.
Since Russian President Vladimir Putin's return to the Kremlin in 2012, and especially over the past year, the crackdown on rights and freedoms has been dramatically intensified. For example, following the mass protests of the early 2010s, the Kremlin promptly hardened the public rallies regulations, while the anti-extremism legislation has become a punitive instrument used against civic and political activists.
Since then, those media outlets whose editorial lines were not guided by loyalty to the government found themselves under various kinds of pressure. In some cases, defiant editors were replaced by more pliable figures. In other cases: TVRain, a popular Moscow cable channel, for example, saw its cable operators terminate their contracts; government authorities canceled the broadcasting license for TV-2, Russia's best provincial TV network, located in the Siberian city of Tomsk; and some publications were stripped of their advertising revenues, among other tactics.
In seeking to shield the Russian people from foreign interference, the government banned foreign adoptions of Russian orphans, terminated an American academic exchange program for Russian high school students and barred about four million civil servants from traveling abroad. Additionally, a "de-offshorisation" initiative has denied Russian business companies the opportunity to operate in offshore zones or use foreign jurisdictions. At the same time, foreign stakes in the Russian media were restricted to a maximum of 20 percent.
In 2013, the Kremlin once again attacked NGOs that received foreign grants. This time, the campaign was tougher and broader: a new legislation required that, if the NGOs in question were engaged in political activity, they would have to brand themselves "foreign agents." The definition of political activity was so fuzzy, though, that it could apply to practically any kind of civic activism. Besides, accepting the foreign agent label was insulting, given that it basically means "spy," so NGOs flatly refused to obey the new legal requirement.
Last year, the government further amended the legislation and granted the Ministry of Justice the authority to impose the foreign agent label on NGOs, making it mandatory for them to put this label on their publications and other materials. Refusal to do so is a crime that can lead to fines or the closure of the organization. Some of the organizations that have been labeled as such have since turned down foreign grants, but this does not remove the label, which in itself repels domestic donors. As a result, these organizations may be doomed.
About 60 recipients of foreign grants (even if such grants accounted for just a small fraction of their funding) have already been put on the foreign agents list—all of them, whether they specialize in human rights, the environment or consumer rights protection, or legal assistance, were "exposed" as being engaged in political activity. A number of other organizations expect to be put on the list in the near future.
In April 2015, Transparency International (TI) Russia, an international anti-corruption organization, was labeled a foreign agent because its "activity aim[ed] at interfering with the government's anti-corruption policy by lobbying for its own ideas of how the government policy should be changed." So TI, just like the Russian government, sought to combat corruption, but, as a recipient of foreign funds, it is pronounced suspicious and unwelcome.
Now that it has been unleashed, the campaign against NGOs that receive foreign funding cannot be stopped: For law-enforcement officials and loyalists, "exposing" a foreign agent is a way to demonstrate loyalty and zeal. The same desire to distinguish themselves and prove their usefulness to the Kremlin is pushing lawmakers to come up with new restrictive legislation. Hence, the new norm on undesirable organizations, which now provides a framework for kicking out foreign and international actors and intimidating and harassing those Russians who cooperate with them.
According to a leading Russian human rights activist, Tanya Lokshina of Human Rights Watch, these Russians are a primary target: "Though its formal goal is to protect the security of the state from intrusion by international and foreign organisations," she writes, "the new law will deal a blow to Russian civil society, keeping it isolated, cutting off international ties, and de-facto locking in a vacuum those who criticise the government."
There's no way for any organization or individual to protect itself against the government's assault—all are completely vulnerable. Meanwhile, the general public is indifferent at best, and attempts to appeal in court end in judicial rulings guided by loyalty to the Kremlin.
Maria Lipman is visiting fellow at the European Council on Foreign Relations. She was until recently the editor-in-chief of the Pro et Contra journal, published by the Carnegie Moscow Center. This article first appeared on the ECFR site.
Putin Is Isolating Russia From the World | Opinion