Putin Defends Trump, Calls Russia Probe an Excuse for election Loss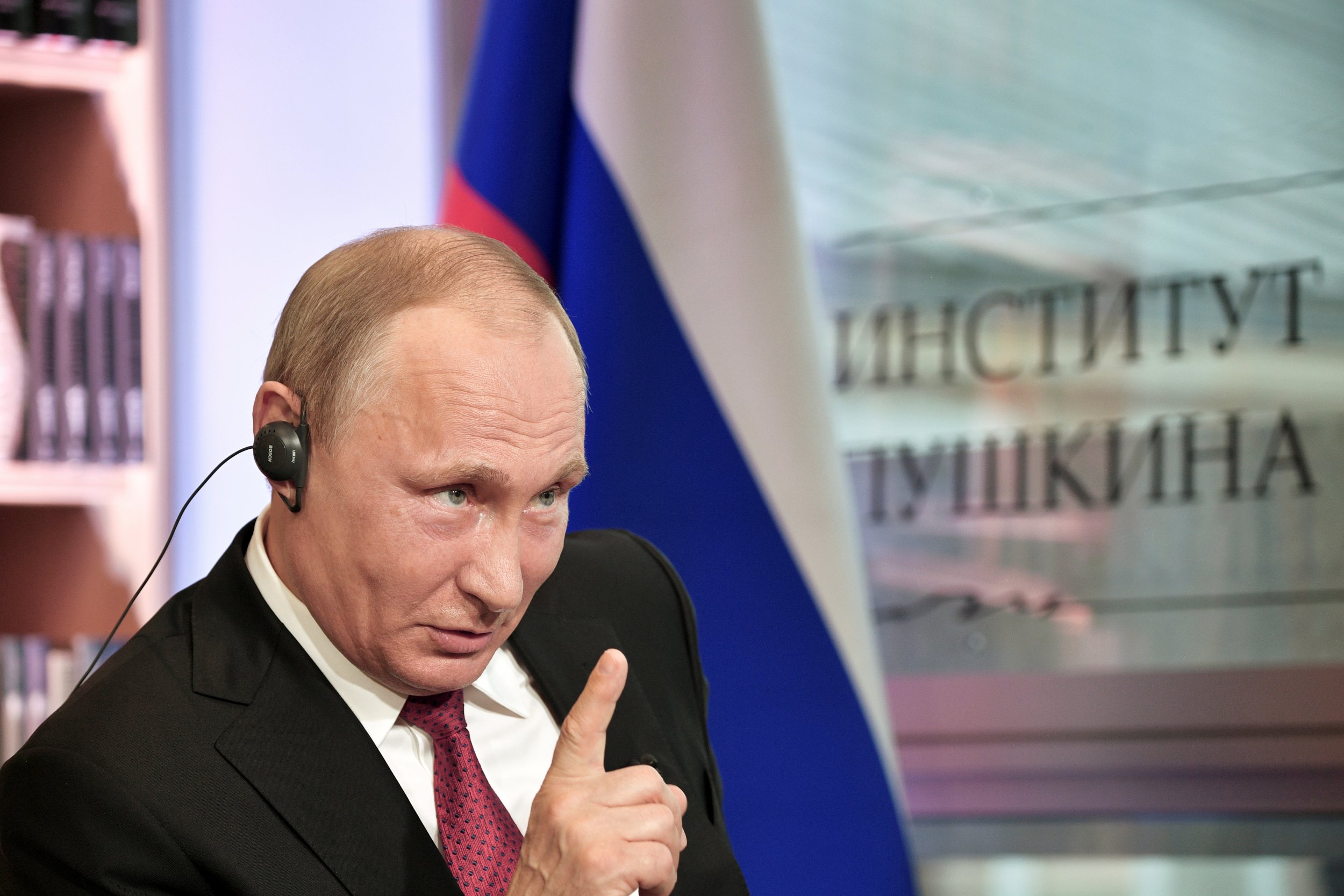 Russian President Vladimir Putin is echoing U.S. President Donald Trump, accusing the Democratic Party in the U.S. of refusing to accept its loss in the November elections, and continuing to blame Russia rather than move on.
"When that happens, I think it would be much easier for us to do work," Putin said.
The Trump administration is embroiled in several investigations into possible Russian influence at senior White House levels, a scandal that has already cost one official his job, Michael Flynn, who resigned as National Security Adviser earlier this year. Attorney General Jeff Sessions had to recuse himself from one investigation and now attention is reportedly on Trump's son-in-law, Jared Kushner.
While Trump has rejected allegations that his team colluded with Russia during his campaign _ a campaign in which his opponents complained of Russian cyber attacks _ he has not quelled concern over the issue. His decision earlier this month to fire FBI director James Comey who was leading one investigation only emboldened his many critics into believing he has something to hide.
Putin defended Trump in an interview with newspaper Le Figaro during his visit to France this week, blaming difficulty in mending ties with the U.S. on "those who lost the election."
"The people who lost the elections do not at all want to admit that they truly lost and that the one who won turned out to be closer to the people, to understand better what the people, the simple voters wanted," Putin said.
"Nobody wants to admit this," he claimed. "They want to explain this to themselves and to prove to others that their policy was right, they did everything well but someone else cheated and swindled them. But that's not the case. They simply lost and they must admit that."
Read More: Trump defends Kushner after reported Russia link
While Putin said Moscow's job would be simpler, were this to happen, he lamented this was not the case now. Instead he said "anti-Russian instruments" have swayed the public discussion against his country.
"This is very hurtful," Putin said. "But this too will pass. Everything passes and so will this."
Earlier this week Trump called the mounting concern about his team's undisclosed closeness to Russia a "lame excuse" for the Democrats' loss, though members of both Democrats and Republicans have signaled alarm at the U.S. intelligence community's expressed belief that Russia interfered in the U.S. election.