Putin Receives Daily Briefs About Ex-Yukos Boss Khodorkovsky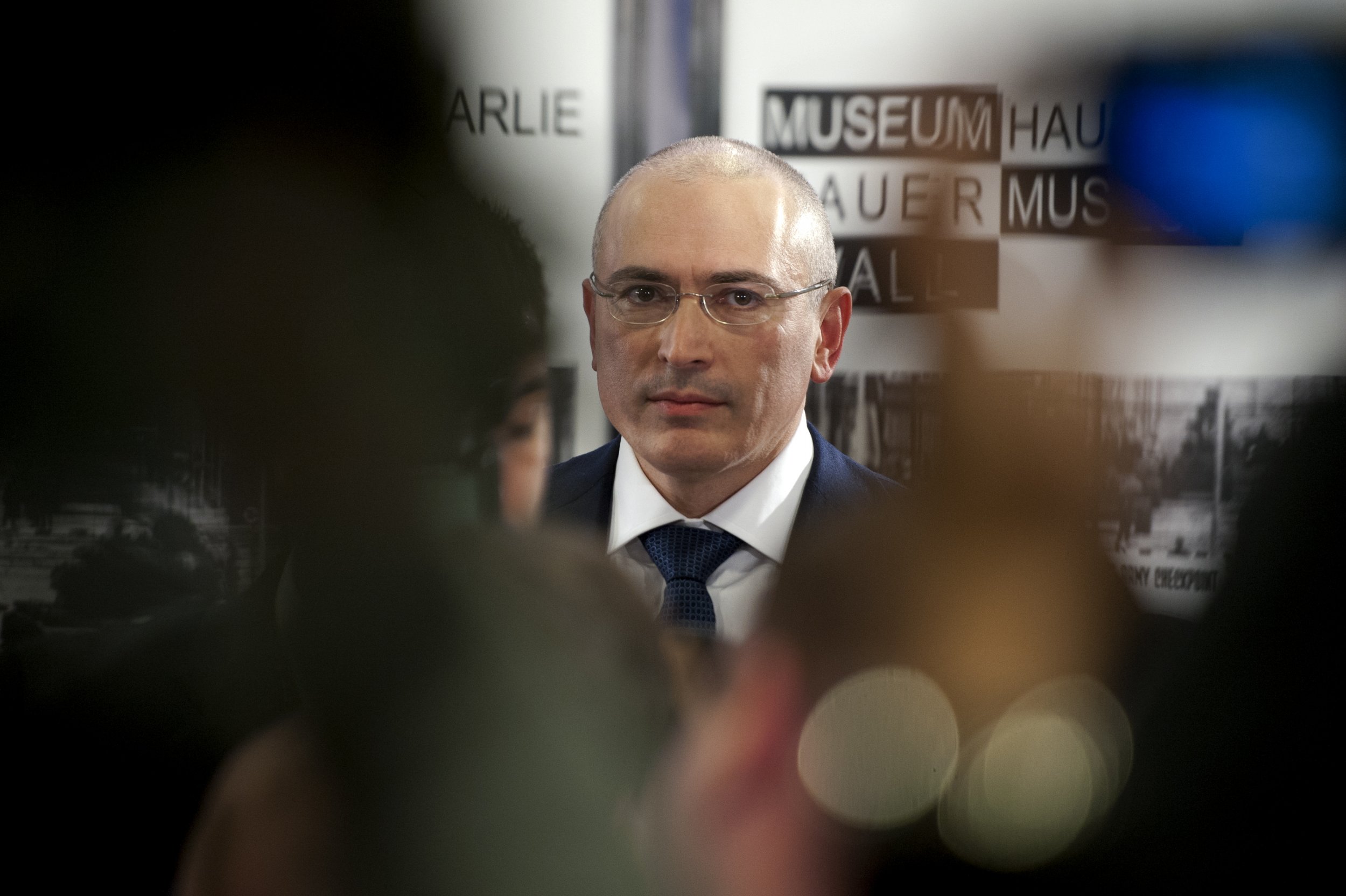 The Kremlin informs Russian President Vladimir Putin of any political statements made by his former opponent, ex-Yukos boss Mikhail Khodorkovsky, the president's spokesman said, according to independent news agency Interfax.
"When...statements are made and end up in the media, of course we track them," Dmitry Peskov, the Kremlin spokesman said. The information is then included in the president's daily news round-up.
Khodorkovsky vocally opposed the ex-KGB man during the early days of Putin's presidency and Russian authorities arrested him in 2003 for embezzlement in a case, widely regarded as politically motivated. He then served a decade in jail before Putin pardoned him in the lead-up to the 2014 Winter Olympics in Sochi. Khodorkovsky moved to Switzerland and has not returned to Russia since.
Beginning in the summer of 2015, however, he started backing several opposition politicians and in July declared that "Putin's era" is coming to an end, adding that the president would likely step down in 2019.
Peskov, the Kremlin spokesman, said that Khodorkovsky "has not been to the homeland in a long time and is practically absolutely separated from reality."
"In the history of our country there have been a lot of times when a group of people sat in Geneva, feeling homesick and thought about how to sort things out here," Peskov added, seemingly alluding to the time Vladimir Lenin, Leon Trotsky and other Russian Communists spent in Geneva while exiled by the Russian Empire. "As a rule of thumb, this never ends well for anybody."
Earlier in December, Russia asked Khodorkovsky to return for questioning, after it implicated him in a 13-year-old murder case. He refused and Russian authorities have since charged him with organizing two additional murders.
Later, Khodorkovsky called a press conference to address the government's accusations, saying the state had manufactured the charges to stifle his activism.