Putin Kissing Wilders Poster Banned by Dutch Rail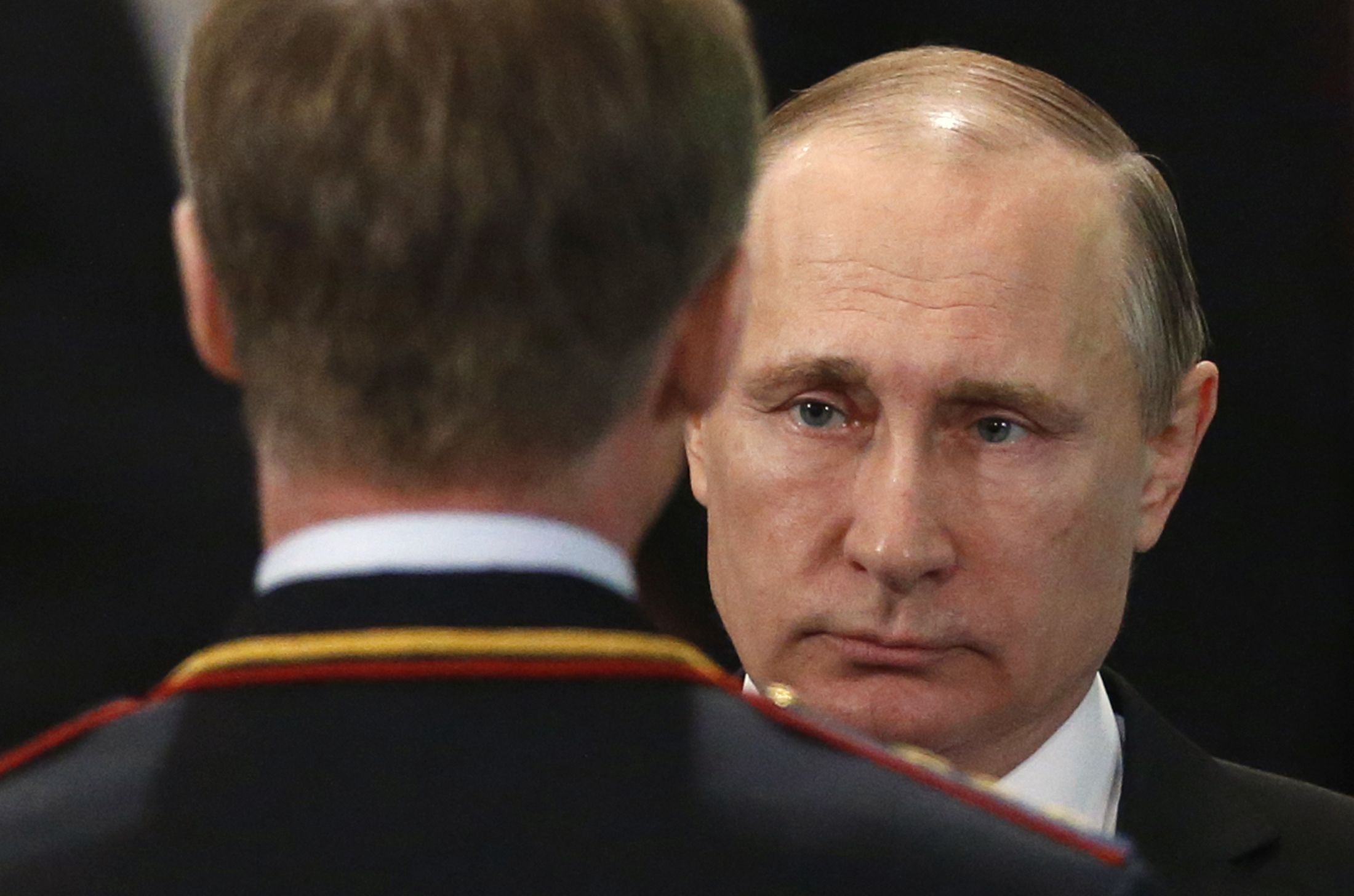 Posters showing Russian President Vladimir Putin and Dutch right-wing leader Geert Wilders kissing have been banned from railway stations and bus shelters in the Netherlands, Dutch public broadcaster NOS reports.
According to NOS, the posters, designed by the youth wing of the Netherlands' Labour Party and which show Wilders and Putin in a tender moment, were due to appear across the country in public transportation hubs.
The poster campaign comes in the lead up to a referendum in the country in April on strengthening Ukraine's ties with the EU. Wilders and other eurosceptics have opposed the agreement arguing that the deal has been forced on the Dutch people by Brussels.
Accusing Wilders of siding with Putin, the Netherlands' Young Socialists group commissioned the posters with the two kissing. The caption above warns of "this love affair knows only losers." The Young Socialists campaign in favour of the Ukraine deal and believe opposing it would only help Russia.
The Dutch railway authority NS said on Monday it would not put the posters up, considering them too provocative.
"We view the advertising spaces as public spaces, where everyone ought to feel as though they are at home and not feel insulted," a spokesperson for NS said, adding that an agreement to put up different posters has been reached with the Young Socialists.
Exterion, the advertising agency responsible for erecting the posters has instead designed a less explicit alternative. In it, Wilders and Putin embrace one another with the Dutchman affectionately patting Putin's head.
Young Socialists chairman Bart van Bruggen accused NS of valuing "the wellbeing of the KGB above freedom of speech." The group are currently preparing a third poster, featuring Putin coloring in a map of Europe with a red pencil. Russia is entirely red and a magnifying glass shows he has already scribbled on east Ukraine and Crimea.
"Don't let Putin finish his coloring in," a caption reads, according to images of the poster on social media.
Wilders responded on his Twitter account, branding the Labour Party's youth wing "the Young Stalinists" and telling them that their "wet dream" result of the vote would not come true.
Wilders is currently facing allegations in court of inciting ethnic hatred against Moroccans and using the phrase "Moroccan scum," although he maintains the trial against him is politically motivated.