Putin Pushes Trump's Buttons Using Kremlin Psychological Profiling: Democrat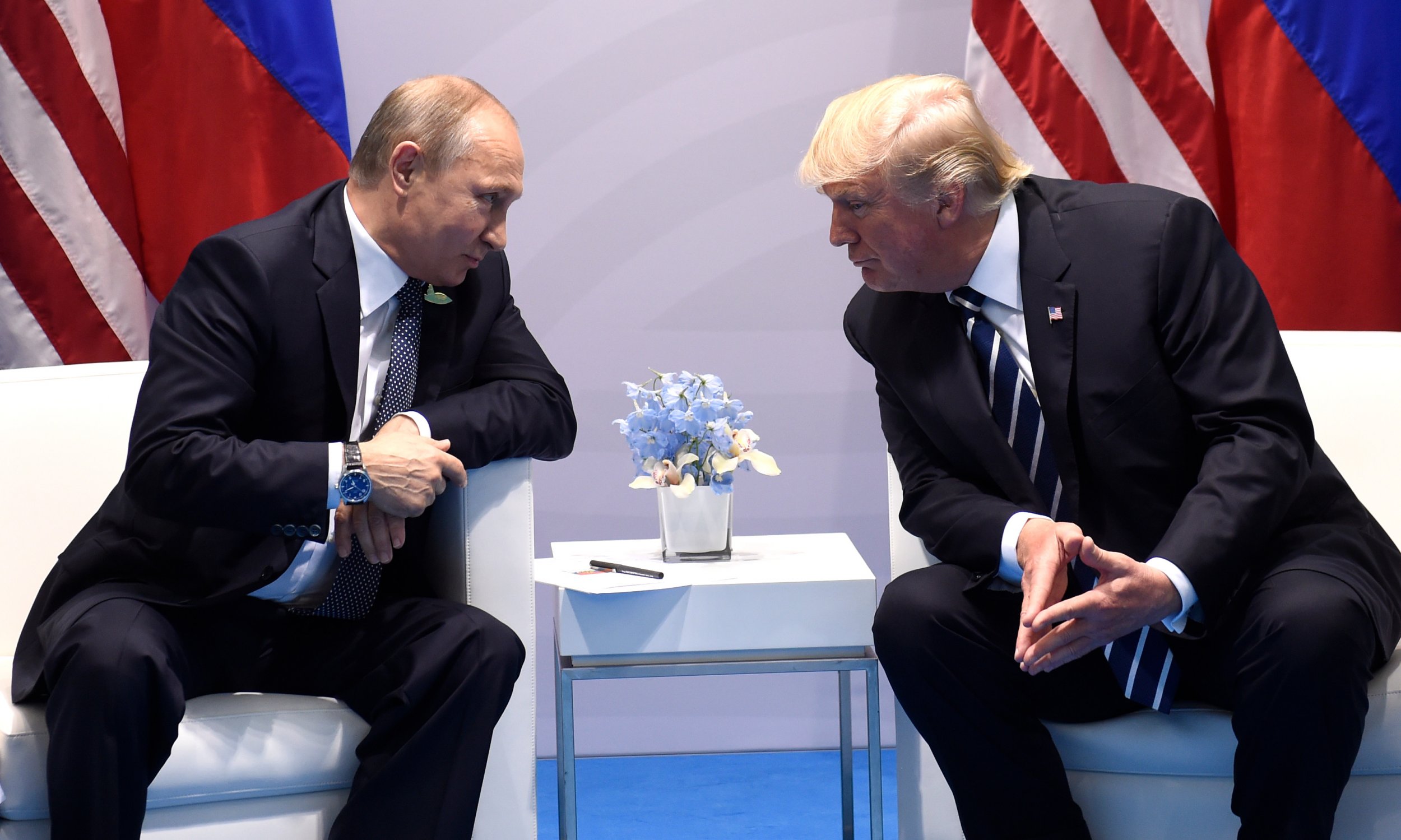 Democrat congressman Adam Schiff has hit out at Donald Trump, claiming he is "allowing himself to be manipulated by Vladimir Putin."
The California politician's comments come shortly after the Russian president praised Trump for alerting him to a terror threat on home soil. The congratulatory phone call between the pair also prompted former intelligence chief James Clapper to say Putin was handling Trump like an "asset."
Discussing the events of the past week with John Berman on Anderson Cooper 360 on Tuesday evening, Schiff referred to Trump as Putin's puppet and suggested the Russian leader was able to handle Trump like an "asset" because he knew how to flatter him.
"I think the President is allowing himself to be manipulated by Putin," Schiff said.
"Putin knows because the Kremlin does this psychological profile, I'm sure, of world leaders. What the Presidents strengths and weaknesses are, and we know because this is in plain sight, that flattery will get you just about everything with this president," he said, adding: "Putin knows how to push his buttons."
The phone call and apparent back-slapping between Putin and Trump comes amid an ongoing investigation into Russia's alleged attempt to influence the outcome of the U.S. election, which has seen the president appear to back Putin's version of events over the opinion of U.S. intelligence agencies.
Indeed, following a meeting between the leaders on the sidelines of the Asia-Pacific Economic Cooperation summit in November Trump said that he would be reluctant to continue pushing Putin on alleged election interference, stating: "Every time he sees me he says, 'I didn't do that,' and I really believe that when he tells me that, he means it. I think he is very insulted by it."
Although the president later dialed back his comments in an apparent attempt to appease U.S. intelligence agencies, they prompted speculation at the time from figures such as Clapper and former CIA Director John Brennan that Trump was being played by Russia.
"I think he's giving Putin a pass," Brennan said at the time on CNN's State of the Union.
"And I think it demonstrates to Mr. Putin that Donald Trump can be played by foreign leaders who are going to appeal to his ego and to try to play upon his insecurities, which is very, very worrisome from a national security standpoint," he added.