Putin Critic Says He Dodged Assassination After Noticing Red Dot on Wall
An exiled Russian human rights activist and a critic of President Vladimir Putin claims to have survived an assassination attempt last week in the French city of Biarritz, having noticed a red dot on the wall.
Vladimir Osechkin is head of Gulagu Net—a Russian human rights organization that assists convicts, and has published footage inside Russian prisons that purportedly show torture and rape. He was placed on a wanted list by Russian authorities on November 11 last year for an unspecified crime.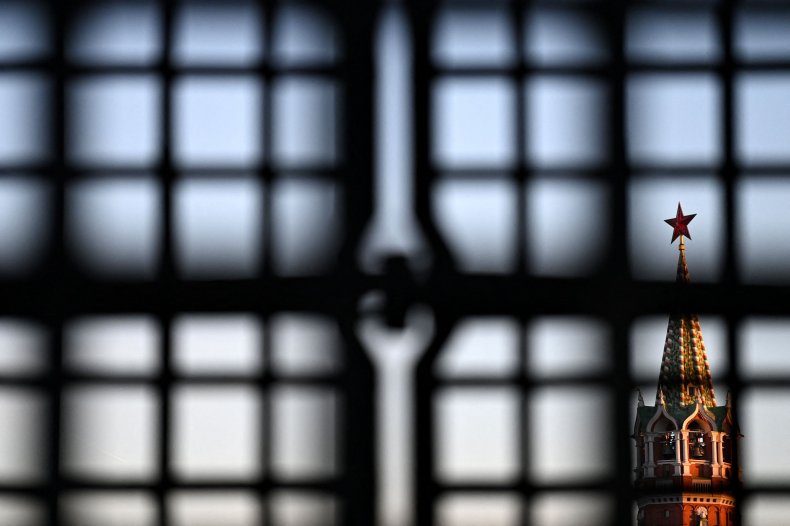 Speaking with independent Russian journalist Yulia Latynina, Osechkin said he was the target of an attempted assassination, and evaded the attack because he happened to notice the red dot of the assassin's gun on a wall beside him.
Osechkin, who has lived in France since 2015, said he was also warned about an impending assassination attempt by Bellingcat investigative journalist Christo Grozev, and that helped him and his family get to safety.
"I remember bringing plates to the children and seeing in my peripheral vision a red dot moving in my direction over the terrace railing," he said.
Osechkin said that as he and his family had been preparing for an assassination attempt, the family put out their lights immediately and everyone dropped to the floor.
"We had special training, we were warned and coached—that we shouldn't hesitate and wait until we're riddled with bullets," he said.
"Our lights went out immediately, the kids dropped to the floor. We lowered the blinds, the proper services arrived, and an investigation began," Osechkin continued. "The kids and my wife spent about an hour in one of the protected rooms."
Osechkin said his neighbors testified about the incident, and that they heard shots.
"I wasn't hit, shots were fired, aimed at me. Apparently the hitman's mistakes or my lightning-speed reaction helped me survive. I accidentally saw the 'dot' with my side vision," said Osechkin.
Osechkin said the alleged shooter was "a man with close ties to the FSB [Russia's Federal Security Service] and organized crime." He didn't elaborate on whether the man had been detained, citing the ongoing nature of the investigation.
The human rights activist, a month before he was placed on the wanted persons registry of Russia's Interior Ministry, released many videos that purportedly showed convicts being tortured to force them to cooperate with FSB and prison-service (FSIN) officers.
After their release, more than 400 prison inmates issued statements alleging that they had been tortured, while several senior prison officials were fired, and the chief of the FSIN's directorate in the Russian city of Saratov resigned.
Newsweek has contacted Russia's foreign ministry and the FSB for comment.