Putin's Kremlin Wracked by Corruption Charges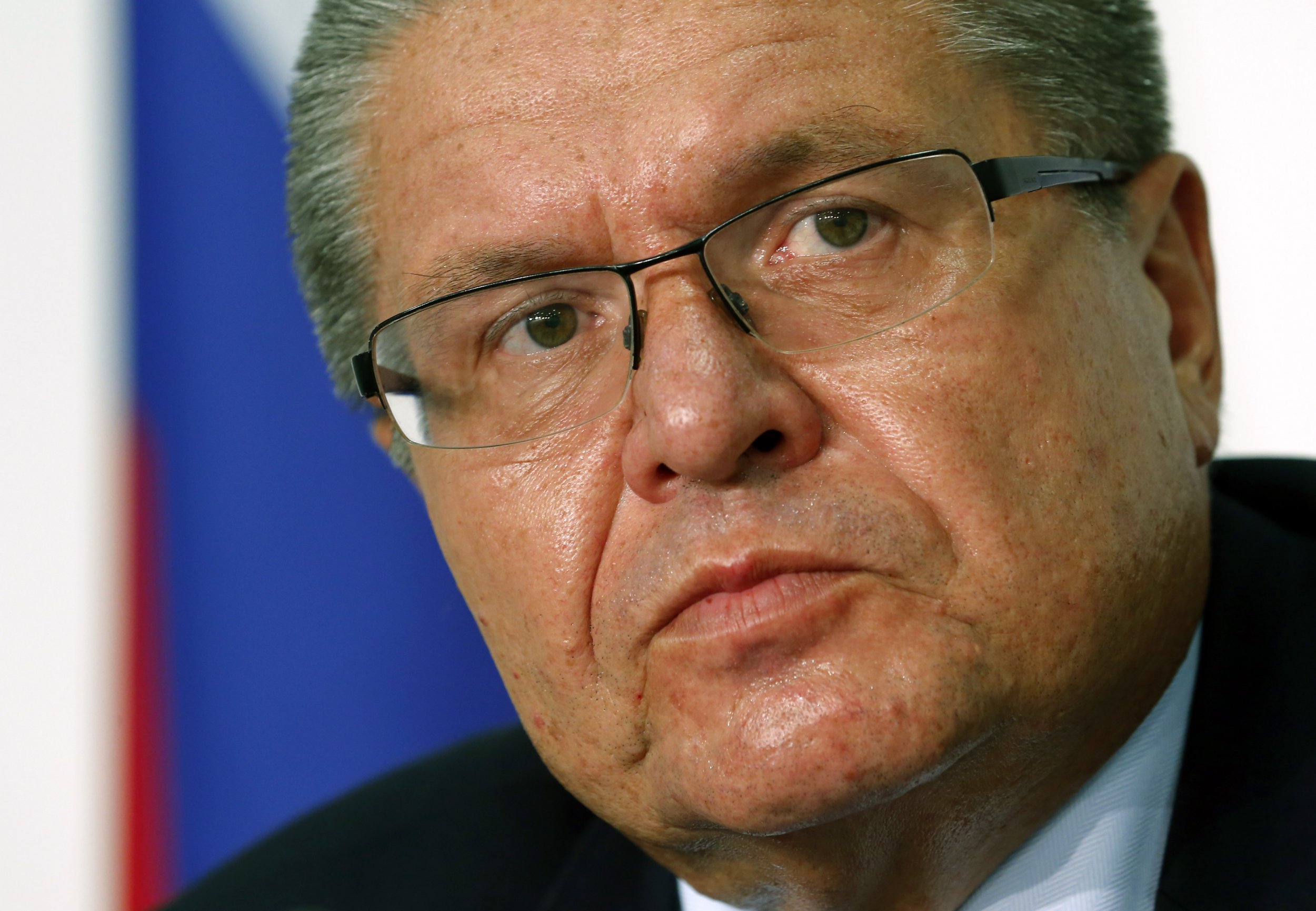 This article first appeared on the Atlantic Council site.
The Kremlin power struggle intensifies. On November 15, Russia's Investigative Committee arrested Minister of Economic Development Alexey Ulyukaev, the first time since 1991 that a sitting minister has been arrested.
Ulyukaev is accused of corruption, but nothing seems to be as originally stated. Rather, this is a high-level political struggle between President Vladimir Putin's confidant, Rosneft CEO Igor Sechin, and the remaining liberals in the government. This major political scandal has attracted enormous Russian publicity.
After midnight on November 15, policemen arrested Ulyukaev in his home in the old Stalinist style. He was accused of having received a bribe of $2 million the previous day. Initially, the police claimed to have caught him red-handed, but the independent Novaya Gazeta reported that the cash had been delivered to a bank safe and that Ulyukaev never had it in his hand.
The Investigative Committee stated that "the money was given to Ulyukaev as an investigative experiment under the control of the siloviki" and they have not shown any video proving the crime. So was any crime committed?
Related: Can Trump really do deals with Vladimir Putin ?
Related: Did Russia install Donald Trump as the next U.S. president?
Ulyukaev is accused of having extorted a bribe in exchange for allowing the state oil company Rosneft to buy another state oil company, Bashneft, in a supposed privatization deal. But Putin had approved that deal. Could an official demand a bribe to do a state-to-state transaction demanded by Putin?
Logically, Rosneft would have given the bribe, but no bribe giver has been named, while a spokesman for the Investigative Committee asserts that the privatization of Bashneft was legally correct.
As if to confuse the matter, Rosneft's odious press spokesman Mikhail Leontiev claimed that Lukoil's CEO Vagit Alekperov had wanted to offer a bribe to buy Bashneft, which Alekperov instantly denied. He demanded an apology from Leontiev, who refused to do so.
The amount is tiny by current Russian standards. Rosneft was paying no less than $5 billion for Bashneft, and the $2 million is a rounding error of 0.04 percent. After a couple of days, the Kremlin's notorious Life News television channel tried to correct this absurdity by claiming that Ulyukaev had demanded $40 million but failed to get it. This late explanation has no credibility. Gazeta.ru followed up with an article showing how well Ulyukaev lives to discredit him as corrupt.
More relevant is the information from opposition media that an FSB general, Oleg Feoktistov, led the investigation against Ulyukaev. He has worked for Sechin since at least 2007, and developed several flawed cases. Since September 2016, he has been the security chief of Rosneft.
Putin's spokesman Dmitri Peskov, who is only liberal in his attitude toward the truth, quickly made numerous statements, reflecting the Kremlin's political embarrassment. He insisted that Putin and Lukoil's Alekperov had not talked about Bashneft when they had met just before the deal, which was reserved for Rosneft. But Lukoil had previously expressed interest.
Peskov's first statement after Ulyukaev's arrest was that this was a "serious accusation, which requires very serious proof." He ascertained that Putin had been kept informed about the investigation. But later the same day, Putin sacked Ulyukaev with a decree, declaring that he had "lost confidence" in Ulyukaev.
Novaya Gazeta pointed out that the president can only sack a minister at the request of Prime Minister Dmitri Medvedev, who stated that he was uninformed, surprised, and shocked.
Just in case, Peskov also claimed that Ulyukaev's arrest and demise would not impact Russia's economic policy. Ulyukaev was allowed to go home under house arrest the same day he was arrested, indicating a certain hesitance.
Ulyukaev has a solid reputation as one of the most liberal members of the Russian government. He started his career in 1991 as an economic adviser to Russia's leading reformer Yegor Gaidar, and worked closely with him until 2000. He then became first deputy minister of finance under Alexei Kudrin during 2000-2004, deputy governor of the Central Bank of Russia between 2004 and 2013, and has been minister of economy since 2013.
Independent media have reported that Feoktistov, the Rosneft FSB general, also investigated three other high-level people, namely First Deputy Prime Minister Igor Shuvalov, Deputy Prime Minister Arkady Dvorkovich, and Putin's economic aide Andrey Belousov. Ulyukaev's arrest thus appears to have been a preparation to attack the leading remaining liberals in the government.
Since August 2015, Putin has ousted one KGB general after the other, aiming to consolidate power as Stalin did in 1937, but so far without bloodshed. However, he appears to have encountered resistance in August and left the task half done. He may now be moving on to clean out the leading so-called systemic liberals in the government.
When Putin met with economic members of the government on November 11, Ulyukaev and Dvorkovich were conspicuously absent. But isn't Russia's economy too fragile for Putin to oust these competent technocrats?
The legal basis of the arrest of Ulyukaev is dubious. If this is the beginning of an attack on the remaining liberals in the government, it has been launched so clumsily that Putin may be tempted to use his right of denial. Sechin may have overreached.
The independent journalist Oleg Kashin has even raised the suspicion that Sechin at the summit of his power would now be sacked, just as Lavrentiy Beria was in 1953. Yet, at his press conference in Lima on November 20, Putin defended the action against Ulyukaev: "I firmly believe that such actions by law enforcement agencies not only do not damage the business environment, but that they are only improving the business environment in Russia."
Anders Aslund is a senior fellow at the Atlantic Council.
Read more from Newsweek.com:
- Putin's party is riddled with theft, corruption, even murder
- How Trump should handle Putin, ISIS, Assad, Iran and China