'Putin' Lights Up Eurovision 2016 Auditions in Slovenia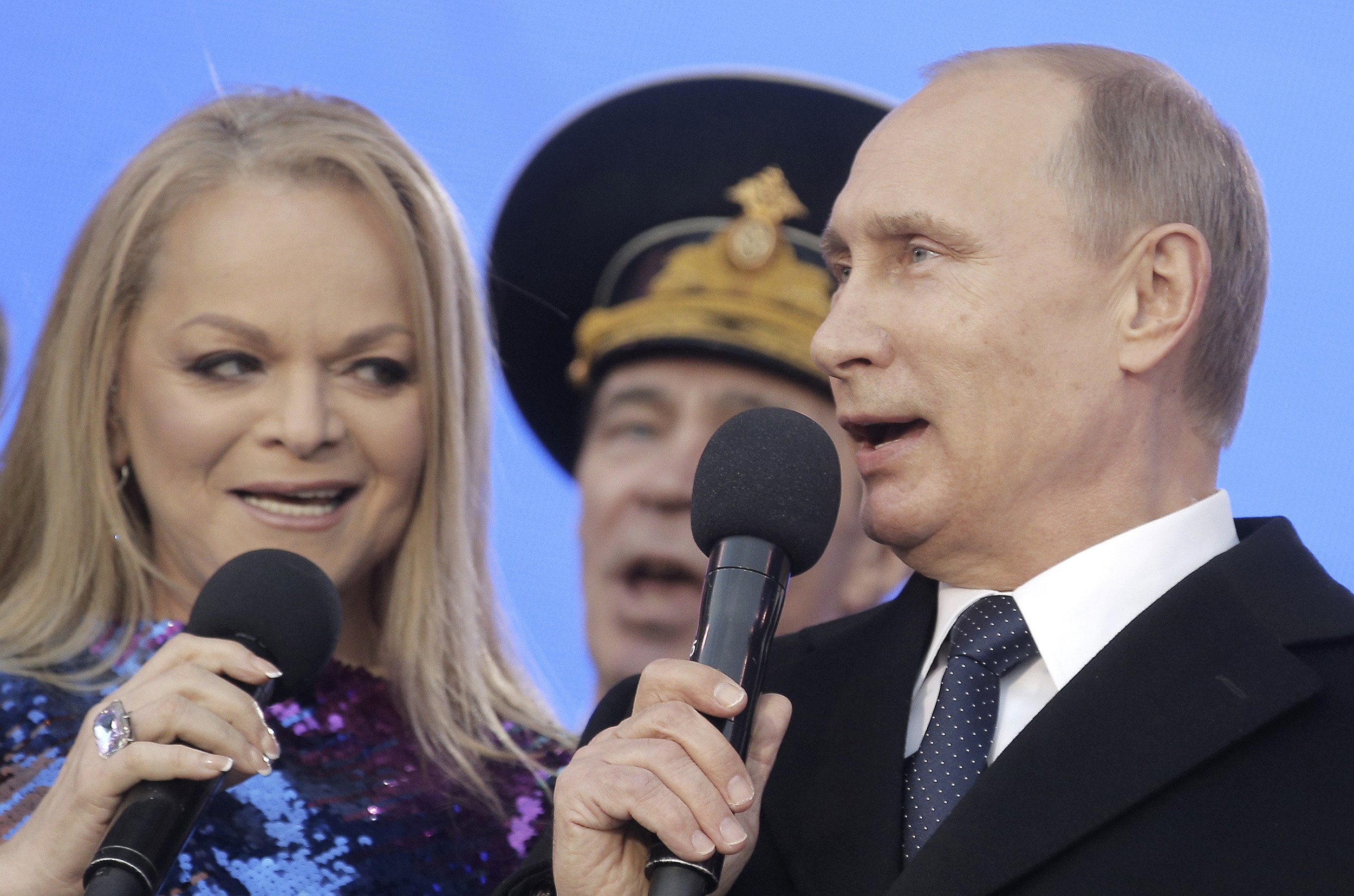 Russia's Vladimir Putin is not a man to shy away from the big stage, but nobody would have expected to see him on stage for Slovenia's auditions for the Eurovision song contest. Unsurprisingly, his "Putin, Putout" track went down a storm.
Alright, so it was not Putin himself performing at Saturday's show in Ljubljana, but Slovenian impressionist Klemen Slakonja, who channeled the Russian president perfectly, singing lines such as "You want my gas? / Well you can kiss my ass!" and "When I play chess be quiet / Or eat my Pussy Riot!"
Slakonja, who is famous in Slovenia for his impression of philosopher Slavoj Zizek, posted a music video with the song poking fun at the Russian leader on Facebook at the same time as he went on stage to host Slovenia's selection process for Eurovision. Although his song was not one of the 10 entries available for selection, his stage performance of "Putin, Putout" was all viewers could talk about, with the official video amassing over 800,000 views in less than two days.
The song features boasts that Putin is "a gentleman" who hits "better than Jackie Chan," and has the Russian president ask himself "I am nice, why oh why can't I get a Nobel Peace Prize?"
Slakonja even includes a conservative swipe at Eurovision itself, with Putin singing: "By the way / Eurovision is so gay" before adding "just please don't take my soccer World Cup 2018 away."
The parody singer posted a disclaimer on Facebook along with a link to the video, explaining that the song is intended as a joke and he means no harm to anyone.
"Well, a little parody never hurt anyone," Slakonja wrote. "The purpose of this video really isn't to insult anybody, so don't take it too seriously."
Perhaps he heeds his own advice, singing that "Messing with Putin is a sin." But that has not stopped social media users praising the parody and several Facebook users already offering him 12 points from Ukraine.
Unfortunately, he will not be reprising his role as Putin in Stockholm at the Eurovision finals in the spring, but singer ManuElla will be representing the Balkan country with her song "Blue and Red", which won the text vote by "a wide margin."