Putin Creates Official Holiday on Anniversary of Crimea Annexation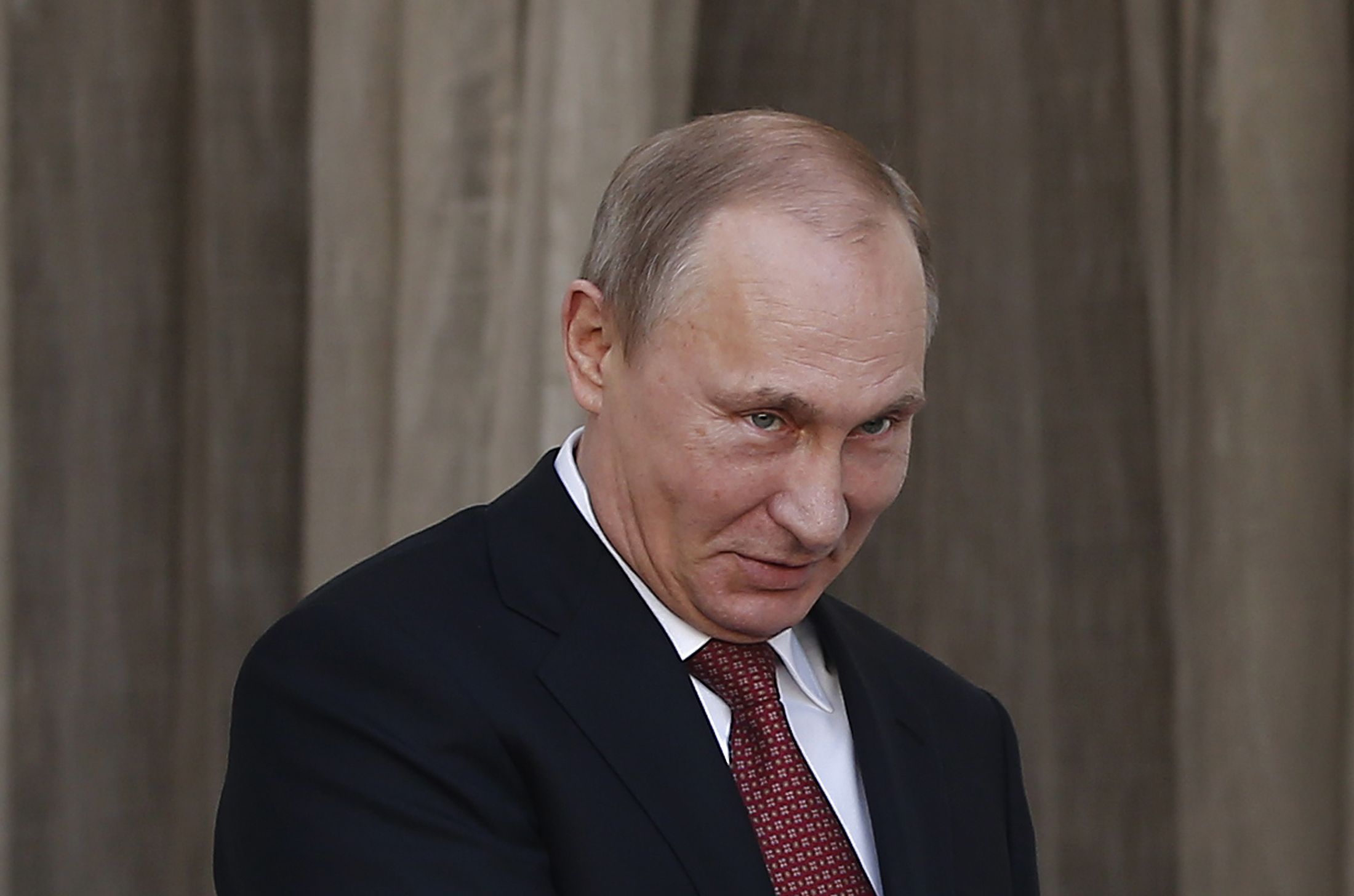 Russian president Vladimir Putin yesterday signed a decree to make the anniversary of Russia's annexation of Crimea from Ukraine an official holiday dedicated to the Russian special operations forces.
The creation of a holiday to celebrate Russia's special operations servicemen has been planned for some time and earlier this year Russian newspaper Izvestia reported that the Ministry of Defence had backed the plan, suggesting to mark the day on Putin's birthday - October 7.
However the Russian president has now decided that the day will be annually marked on February 27, coinciding with the anniversary of the Crimean annexation. The decision came into effect immediately last night and from now on the date will be celebrated as 'Special Forces Day'.
On February 27 last year a group of unmarked but well-equipped gunmen seized government buildings in the Crimean capital Simferopol and raised the Russian flag above them, in what is now regarded as the first major milestone in Russia's military annexation of Crimea.
Less than a month after this event, the region held an internationally unrecognized referendum to leave the territory of Ukraine and join the Russian Federation.
At the time the Kremlin denied military involvement in the crisis referring to the gunmen as local "self-defence forces", however since then Putin has openly admitted Russian troops did assist in pushing Ukrainian authorities out of Crimea.
"We had to take unavoidable steps so that events did not develop as they are currently developing in southeast Ukraine," Putin said in a televised call-in with the nation in April last year. "Of course our troops stood behind Crimea's self-defence forces."
The pro-Russian forces which stormed the Crimean government buildings and policed the streets during the referendum were referred to by locals and the international press as "little green men" due to their military uniforms lacking any identifiable marking, despite their considerably professional level of military equipment. Russian defence minister Sergey Shoygu describe the armed, pro-Russian forces in Crimea as "polite green men" last year.
Russia continues to deny allegations it is providing military backing to the pro-Russian rebels now fighting the Ukrainian government in the country's eastern Donetsk and Luhansk regions.
Elsewhere other governments chose to commemorate today by speaking out in support for the sovereignty of Ukraine. The Lithuanian Ministry of Defence issued a statement saying that Russia's "crude violations of international law" which began with the annexation of Crimea a year ago, continues today in Ukraine's eastern regions, Baltic news agency Delfi reports.