Putin Makes Nice to His Neighbors, One Country at a Time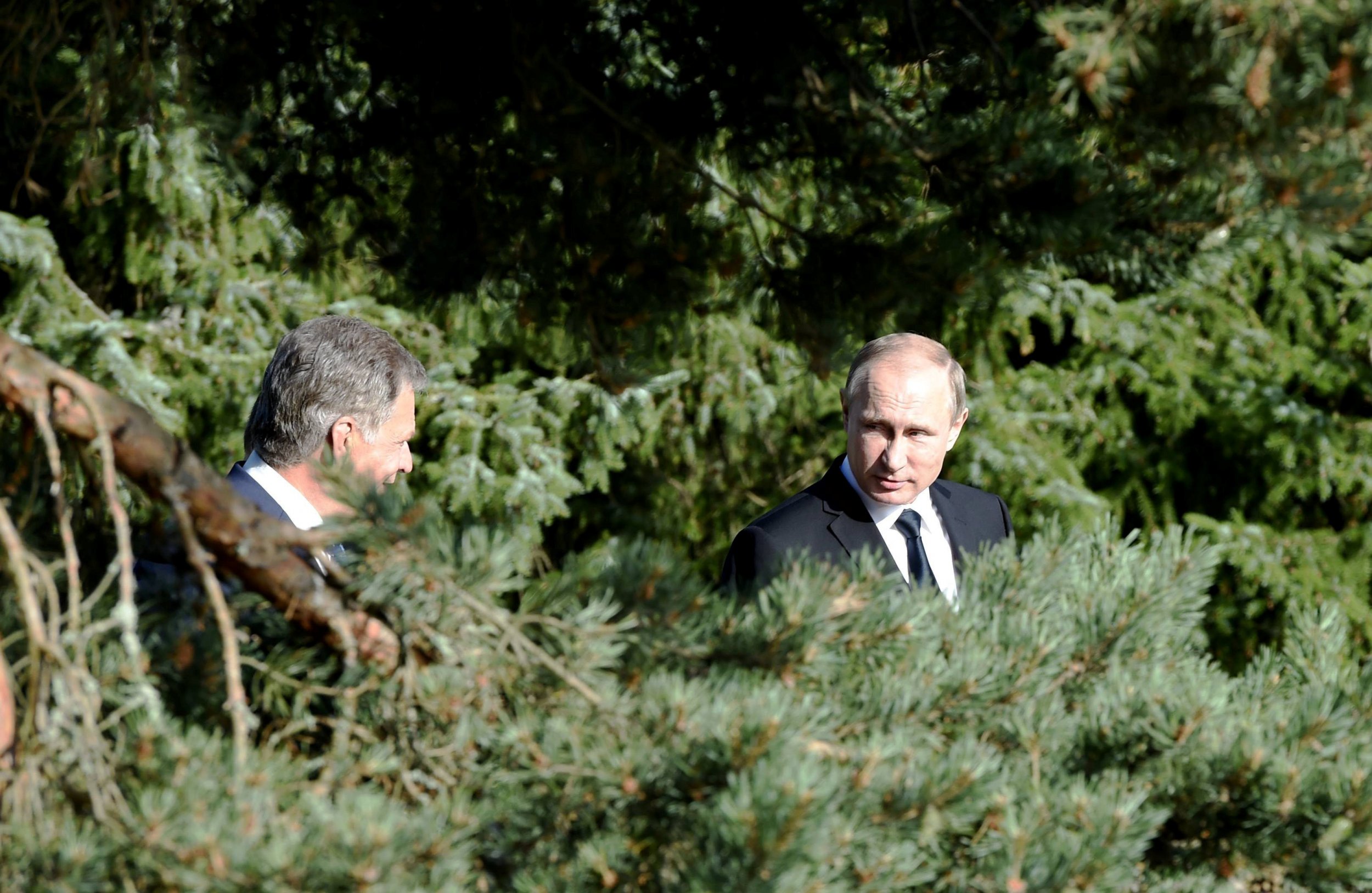 This article first appeared on the Wilson Center site.
Russia has taken a number of cautious steps aimed at normalizing its relationship with the West.
Both Moscow and Washington seem to be ready for military cooperation in Syria. Moscow and Ankara are busy patching up their relationship. And Moscow and Helsinki have just discussed mutual security.
One important feature of these recent hints at normalization in Russia-West relations is that Russia is emphasizing its dialogue with specific countries, not with blocs like the European Union or NATO.
Ahead of the NATO summit that opened in Warsaw on Friday, Russia intensified its contacts with specific capitals rather than collective bodies. Moscow put forth a set of proposals for Washington aimed at preventing confrontation in the case of a close encounter at sea or in the sky, according to Russia's permanent representative to NATO Alexander Grushko.
"We are talking about minimal distances between ships and aircraft, about what frequencies to use to establish contact and other measures that help us understand each other's maneuvers," Grushko said.
Media reports suggest that the U.S. and Russia are discussing the possible coordination of military efforts in Syria. The U.S. would help Moscow with its targeting of militant jihadist groups as long as Moscow makes sure the Assad regime grounds its air force.
Washington put forth this proposal last week and is waiting for a response. However, Russia is expecting the Syrian army to take Aleppo and the proposal is thus unlikely to yield an immediate result or a substantive response for many days or even weeks, a U.S. official told The Wall Street Journal.
In another bilateral story, Russian president Vladimir Putin and his Finnish counterpart Sauli Niinisto discussed mutual security during Putin's recent visit to Finland. Following up on a debate in Finland and Sweden about the prospects of both countries joining NATO, Putin noted that Russia would respond forcefully to such a development.
If Finnish armed forces become part of NATO's military infrastructure, Putin said, "NATO would be at the borders of the Russian Federation. Do you think we will keep it as it is: our troops at 1,500 (kilometers, 900 miles) away?"
On the other hand, Putin agreed to work to build trust in the region and specifically promised to address the issue of military planes flying over the Baltic with identification devices switched off. The next day, Russian Defense Minister Sergey Shoygu gave an order to develop a system of trust-building measures to make flying over the Baltic safer, the defense ministry said last on July 2.
Russian-Turkish relations are changing from freezing cold to moderately warm at breakneck speed. As soon as Turkish President Recep Tayyip Erdogan expressed his regrets over the downing of a Russian warplane, his Russian counterpart rushed to rebuild broken ties. Russian and Turkish Foreign Ministers met early this week to discuss the coordination of each country's anti-terrorist operations in Syria.
Russia and Turkey are far from agreeing on which specific groups to call terrorists, but Russia does need Turkish support to ensure the success of the expected assault on Aleppo by Assad's forces.
And there is no question that Russia and Turkey both need each other's business. Russian tourists are eagerly waiting for charter flights to Turkey to resume and Turkish farmers and exporters are expecting their fruits and vegetables to return to Russian supermarket shelves.
Underlying these reassuring stories is the reality of Russia's deepening economic crisis. As we have pointed out, Russia's defense spending, which had been increasing for the past 15 years, will not grow. It remains at 3.8 percent of the gross domestic product this year, just like in 2015, but it is declining in real terms.
Early this week, the Russian government proposed to freeze the overall federal public expenditure, in nominal terms, at the level of 15.78 trillion rubles a year ($246 billion U.S.). A spending freeze that could not have happened without a Kremlin go-ahead will mean that 36 of 43 state programs, (roughly half of the budget) will decline in nominal value. The Kremlin prioritizes retirement costs, management of public finances, and other social expenditure over any further military expansion.
Moscow seems to be working hard to rebuild its ties with its immediate neighbors and the U.S., but the main direction is bilateral, not multilateral. The European Union is seen in Moscow as a bloc in decline, an entity permanently weakened by Brexit and previous acts of defiance by separate members.
The relationship with NATO is yet to be redefined and currently stands at a freezing point. "We do not see NATO as a partner in solving the problems that concern both us and Europeans. We use other formats, like the Normandy Four or the International Syria Support Group, for resolving conflicts and countering mutually relevant challenges," Ambassador Grushko said in the interview cited above.
Russia is economically weak and there is no sign of any new sources of growth emerging. Russia is militarily weak in relation to NATO and there is no way this disparity will be bridged any time soon.
But Russia has clear strengths on each of the bilateral vectors it emphasizes. Russia is now aiming to demonstrate to the West that it can be a partner in building mutual trust, but with an important caveat: Separate deals are welcome with specific countries, rather than with the Transatlantic Alliance as a whole.
Maxim Trudolyubov is a senior fellow at the Kennan Institute and the editor-at-large of Vedomosti, an independent Russian daily. The opinions here are solely his.