Leader of Italy's Right-Wing Northern League to Meet Putin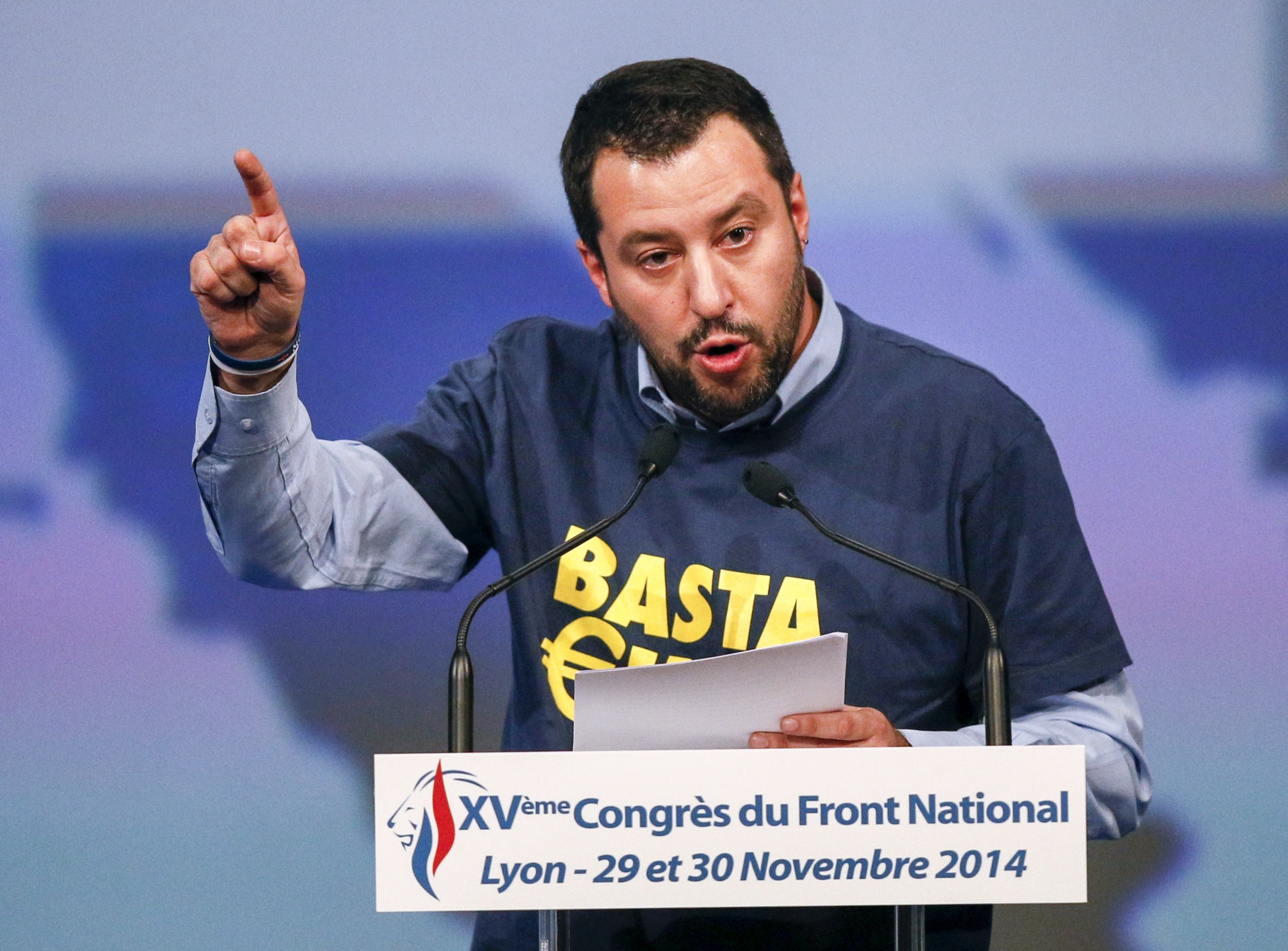 The leader of Italy's right-wing opposition Northern League will meet with Russian president Vladimir Putin in January, citing economic reform as the reason for the visit.
Matteo Salvini, leader of the right-wing political party Northern League intends to use the trip to reduce the impact that Russian counter-sanctions placed on the EU have had on Italian economy, farmers and exporters. He denies that his party is seeking political funding from Russia.
Salvini is a longtime supporter of Russia, saying at a conference in Moscow in October that the EU should retain its ties with Russia and even welcome it as a full-fledged member of the Union. "People in Italy still know little about Russia, although in my opinion Russia represents the future. In the coming years Russia shall become a unique partner for the League and Northern Italy," Salvini said in 2013.
In a recent interview in Italian magazine Oggi, in which Salvini lay bare chested in bed under the caption "Would you trust this man with Italy?", he called his relationship with Putin "political, cultural and commercial" but denied that his party is looking for funding from Russia.
The Northern League re-emerged with new leader Salvini in 2013 after being disgraced by a financial scandal involving former leader and founder Umberto Bossi in 2012. Formerly separatist, the party has shifted to an anti-immigration, anti-EU and anti-Muslim platform and is seeking to appeal to voters across Italy. He has been seen as a surging force in Italian politics, with the party's approval rating jumping 5% in recent polls and securing 20% of the vote at regional elections last month.
A report from March this year detailed Russia's links with many of Europe's right- and left-wing parties that have surged in popularity, including France's Front National, Spain's Podemos, Hungary's Jobbik and Syriza of Greece.
In the report, Northern League's European Parliament representative Lorenzo Fontana describes Russia as a major economic partner for Italy and Europe, and as a model example of national identity and protection of family.
In October, members of Northern League formed the group 'Friends of Putin' in the Italian parliament, which seeks greater ties between Italy and Russia. One of the leaders of the cross-party group, Paolo Grimoldi, told Ansa News Agency: "Putin is respected by representatives of different political forces despite gossips by their parities on Russian sanctions which we believe are a clear insanity."
The leader of France's Front National, Marine le Pen is also an enthusiastic supporter of Russia, and recently admitted that her party had received a €9 million loan from a Moscow-based bank.