Putin Meets Chechnya's Kadyrov In Unusual Midnight Kremlin Meeting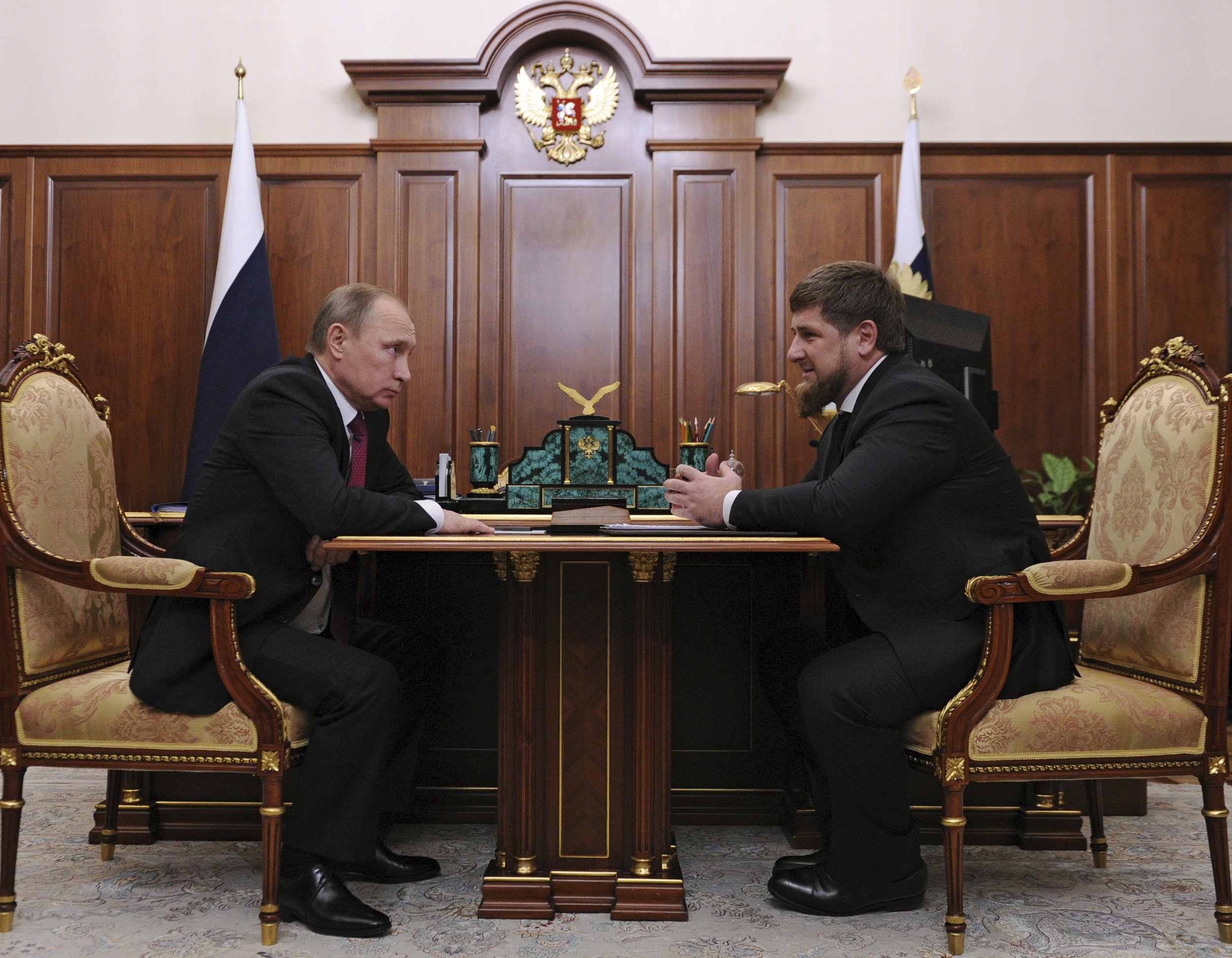 Russian President Vladimir Putin held an unusual meeting with one of his most vocal supporters, Chechen leader Ramzan Kadyrov late on Thursday to discuss judo, the Kremlin reports.
The presidential administration confirmed after midnight on Thursday that the meeting had occurred "late at night" in Moscow after a busy day for Putin, during which he welcomed back Russia's Olympians from Rio.
According to the Kremlin, Kadyrov was asked to give a brief rundown of his regional government's achievements, after which Putin had only one issue to raise: the matter of an upcoming judo tournament in Chechnya. Putin promptly received an invite.
"It would be my pleasure to attend," Putin said. "Thank you very much."
However, more significantly, the brief meeting means Putin will be in Chechnya on September 8-11, visiting Kadyrov shortly before Russia's parliamentary elections on September 18. The head of the Chechen republic will be elected on the same day.
Putin asked Kadyrov to remain as head of Chechnya after his term ran out in April, until the elections. Kadyrov accepted but has previously said that he would not return for another term unless Putin asked him to.
Kadyrov's control of Russia's predominantly Muslim republic of Chechnya has spanned nearly a decade, during which he has rebuilt much of the region from the devastating conflict with separatists in the 1990s; however, he has also dramatically cracked down on political opposition and freedom of speech.
An appearance in Chechnya with Putin would appear to be a strong sign of the Kremlin's endorsement a week before the elections, though in any case, Kadyrov is expected to win the election easily. According to Alex Kokcharov, Russia analyst at security think tank IHS Jane's 360, developments in Syria may have had something to do with their meeting.
"The meeting looks unusual, especially as Putin travelled to the Altay Republic this morning—a four-hour flight from Moscow," he says. "Holding a midnight meeting seems extraordinary ahead of such a long flight."
"While the official reporting does not provide much information, it is curious that the (state news agency) RIA Novosti report was published in the Defense and Security section," he says.
"The urgency of the meeting can only be explained by security issues. Either Putin summoned Kadyrov to discuss the wider security situation in Chechnya, northern Caucasus and even wider Russia from the terrorism point of view, or they could have potentially discussed Syria," Kokcharov says. Russia has endured two incidents involving suspected militants from the North Caucasus, in St Petersburg and Moscow over the last month.
In regards to Syria, Putin is also due to meet Turkish President Recep Tayyip Erdogan at the end of the month to discuss Turkey's new ground operation in the ongoing conflict. Kadyrov has been vocal in offering his own militias to enter Syria, under Putin's command.