Putin, Merkel and Hollande Agree to Meet for Ukraine Talks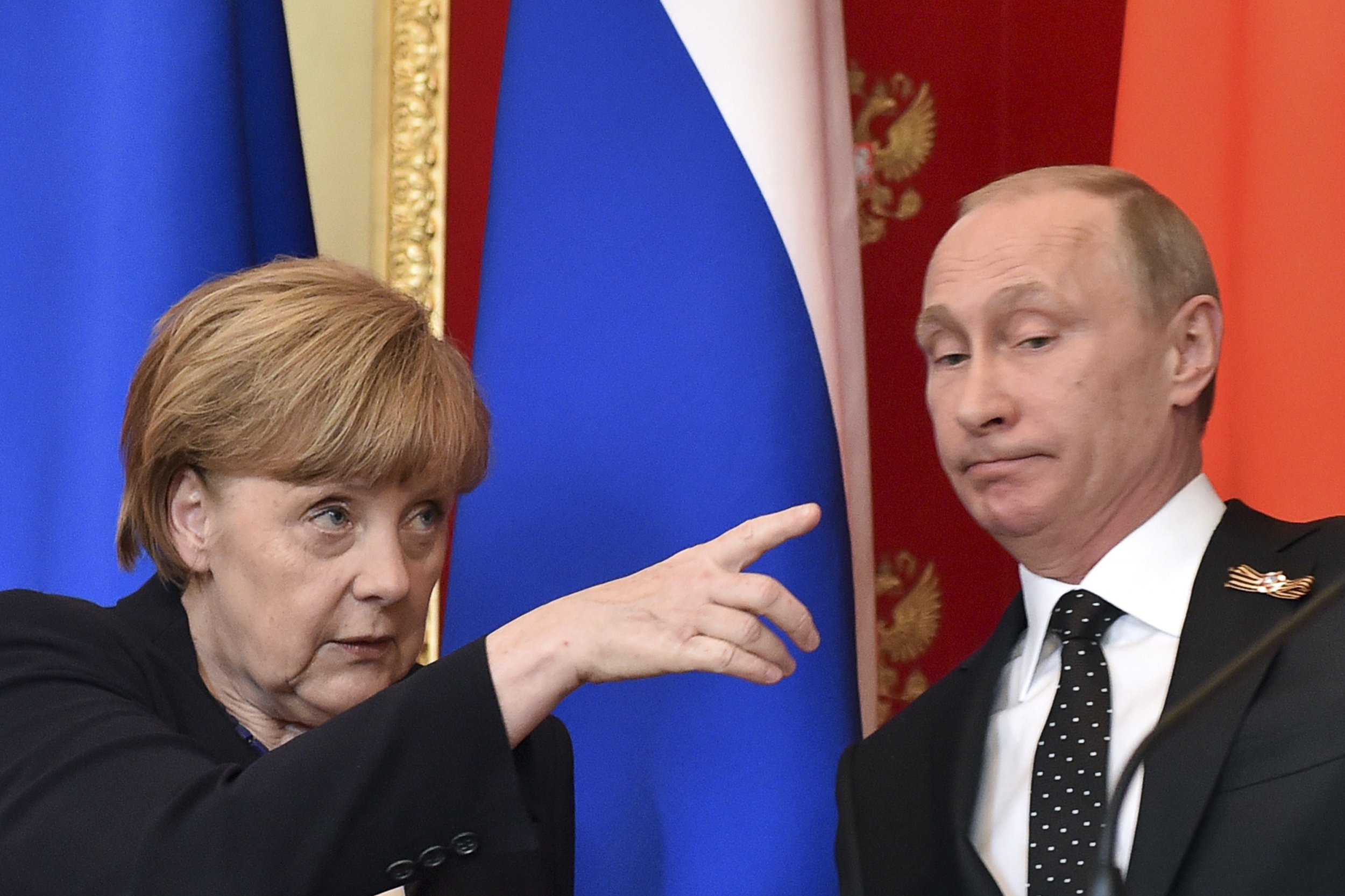 Russian President Vladimir Putin has agreed to meet with the leaders of Germany and France on the sidelines of the G20 summit in China next month to discuss Ukraine, the Kremlin announced on Wednesday.
Violence between Ukraine's armed forces and the Russian-backed separatists in Ukraine's east has escalated over the summer, prompting concern in Kiev that the conflict may escalate to levels unseen since its initial stages in 2014. The increase in hostilities also comes as tension flared in Ukraine's south, after Russia announced they had foiled an apparent Ukrainian armed attack in the region of Crimea, which Russia annexed from Ukraine in 2014.
Ukraine has dismissed the notion it would attack its own territory, which it is seeking to regain control of diplomatically and has accused the Russian-backed forces of escalating violence in the east. The increasing impasse between Russia's version of events and Ukraine's has resulted in Putin canceling a meeting with Ukraine's President Poroshenko at the G20 summit and Ukraine refusing to accept Putin's newly appointed ambassador to Ukraine.
German Chancellor Angela Merkel and French President Francois Hollande, who brokered the current ceasefire deal between Russia and Ukraine last year, spoke to Putin by telephone on Tuesday.
The two will now meet with the Russian leader, though it is unclear if Poroshenko will be there as Ukraine is not part of the G20 summit.
Putin insisted that Ukraine's "provocations" in Crimea were to blame for Moscow's cooling diplomatic line with Kiev, while Merkel insisted he should attempt to de-escalate the situation between the two countries.
The U.S. and EU have expressed serious scepticism of any "provocation" such as the one Russia claimed took place between Ukraine's Kherson and Crimea regions, while Lithuania, a supporter of Ukraine's pro-EU ambitions, accused Putin of fabricating the event in a reappearance of KGB tactics.