Putin Misled by 'Total Lies' Leading to Failures in Ukraine: Ex-Commander
A former Russian commander said that the reason Moscow has seen a series of military failures in Ukraine is because Russian President Vladimir Putin has been misled by lies that have impaired his decision-making on the battlefield.
"I don't think our Supreme [would] have made [inappropriate] decisions if he was retrieving accurate information about the real circumstances. The system of total lies brought us to this situation," Andrey Gurulyov, former deputy commander of Russia's southern military district, told television presenter and propagandist Vladimir Solovyov on Russian state media.
The latest setbacks Putin has suffered due to a successful counteroffensive from Ukrainian forces have spurred a new phase of the war. In the last two weeks, the Kremlin leader has annexed four territories in Ukraine, as well as expanded Russia's war efforts by mobilizing up to 300,000 Russians.
Gurulyov said Putin was "a bit late" with mobilization and predicted that it's only a hint of more maneuvers to come.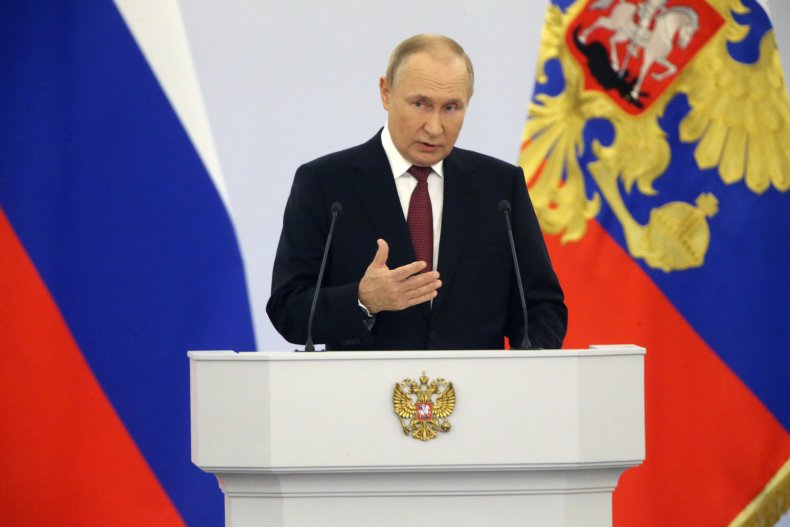 Gurulyov said that while "all sorts of people are getting deferments" to keep Russia's economy running, "let's openly say this: most likely, a time will come when more people get mobilized."
"Our industry will keep working, thank God. We need to supply those who are battling right now, plus those who will be mobilized and join the ranks later," he said.
"We should be prepared. This won't end fast and easy. You can't turn the tide in this situation in one day," Gurulyov added.
Putin's partial mobilization has send hundreds of thousands of Russian men fleeing the country to avoid the draft. Since the September 21 announcement, more than 355,000 people have left Russia, with more than 200,000 men escaping to Kazakhstan alone.
On Thursday, the Russian Federation amended its conscription order to exclude students of higher education, as well as post-graduate students and those enrolled in religious education.
Gurulyov predicted that with two months of "a precisely formulated operation" of continued strikes against Ukrainian forces, Russia could "shut down the Ukraine issue, both with their industry and livelihood."
The Ukrainian people have been more resistant than the Kremlin had predicted, mobilizing in large numbers quickly and drawing out the war into its eighth month.
Gurulyov said the main issue the Russian army has faced is a lack of critical infrastructure.
"Wherever our mobilized people go, same issues arise," he told Solovyov. "There's no water, sewers aren't working, no heat, etc."
Newsweek has reached out to Russia's foreign ministry for comment.