Putin Misses Meeting With Merkel Before Partying With Berlusconi Until Early Hours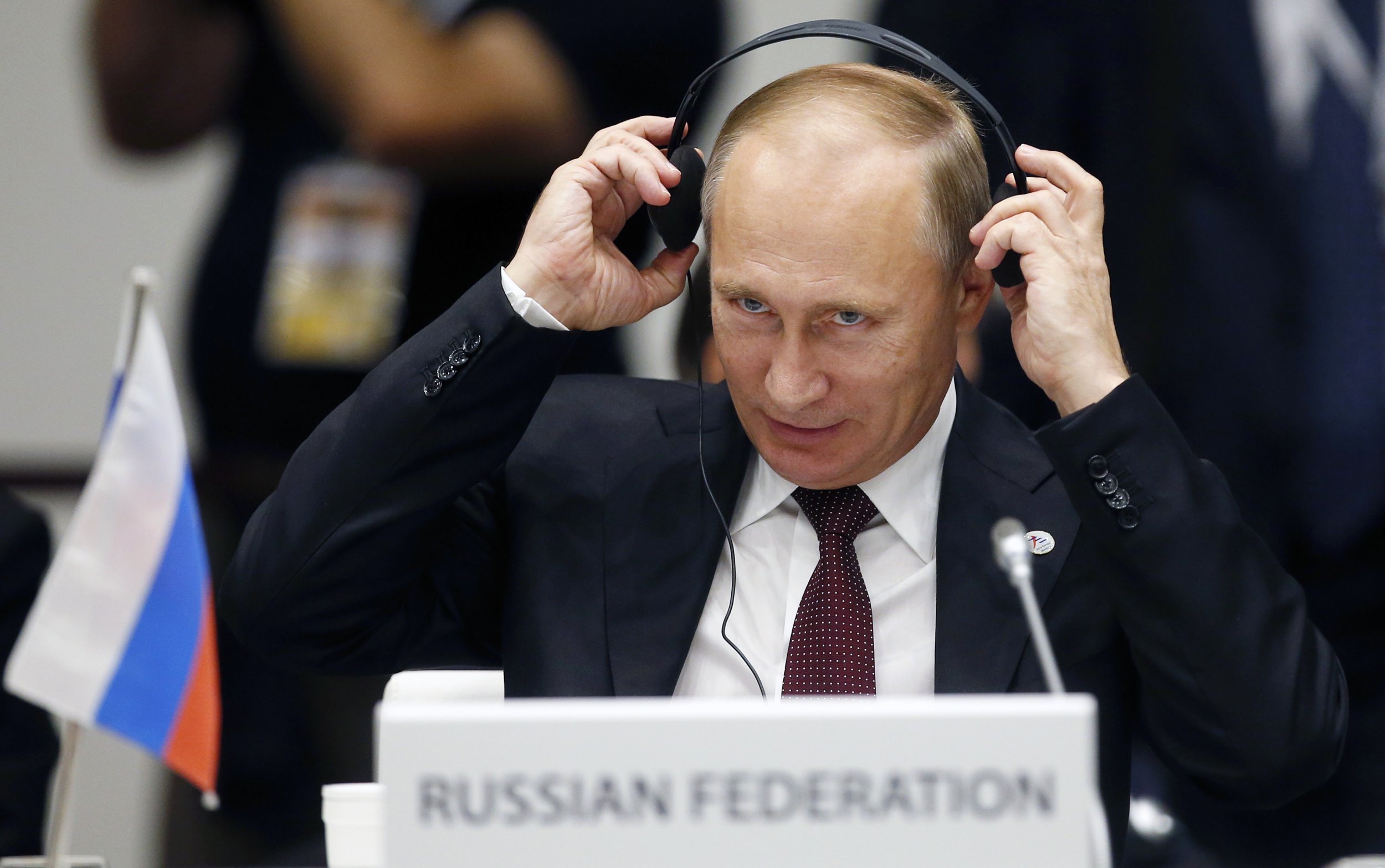 Russian President Vladimir Putin was four hours late for a meeting with German chancellor Angela Merkel at the ASEM summit in Milan on Thursday after stopping by Serbia on the way to Italy to enjoy a military parade in Belgrade.
"The meeting did not go through as scheduled due to a major scheduling reshuffle," a spokesperson for Putin told press on Thursday, though it was later confirmed Merkel met the Russian president four hours later then planned.
Putin missed most of the first day of the two day summit, joining Merkel and other EU leaders eight hours after he was due to arrive at Milan's Royal Palace, where the summit is being held.
Television coverage of the event showed Putin finally arriving at the diplomatic meeting 30 minutes into Thursday evening's welcome toast during the president of European Council Herman Van Rompuy's speech.
Putin was spared no blushes as room was made for him to sit right next to Van Rompuy.
The Kremlin later confirmed Putin's evening in Milan did not end with dinner, as the Russian president paid a visit to Italy's disgraced ex-prime minister Silvio Berlusconi whom Putin still considers an "old friend" after 1am on Friday morning.
Putin left Berlusconi's Milan home at around 3.45am.
After less than four hours sleep, the Russian president arrived back at the ASEM summit at 8am on Friday to hold another meeting with German chancellor Angela Merkel on the crisis in Ukraine.
The situation in Ukraine will be the focal point of Friday's talks, though Ukraine's foreign minister Pavel Klimkin told Interfax today that so far discussion has not gone smoothly.
Putin is due to have private meetings with his Ukrainian counterpart Petro Poroshenko later on Friday and with Italian premier Matteo Renzi, who is hosting the ASEM summit.
This is not the first time Putin has kept another head of state waiting, as he was also 50 minutes late when he was scheduled to meet Pope Francis in the Vatican last year.