Putin Is Mocking Trump and His Golf Game, Warns Ex-Ambassador to Russia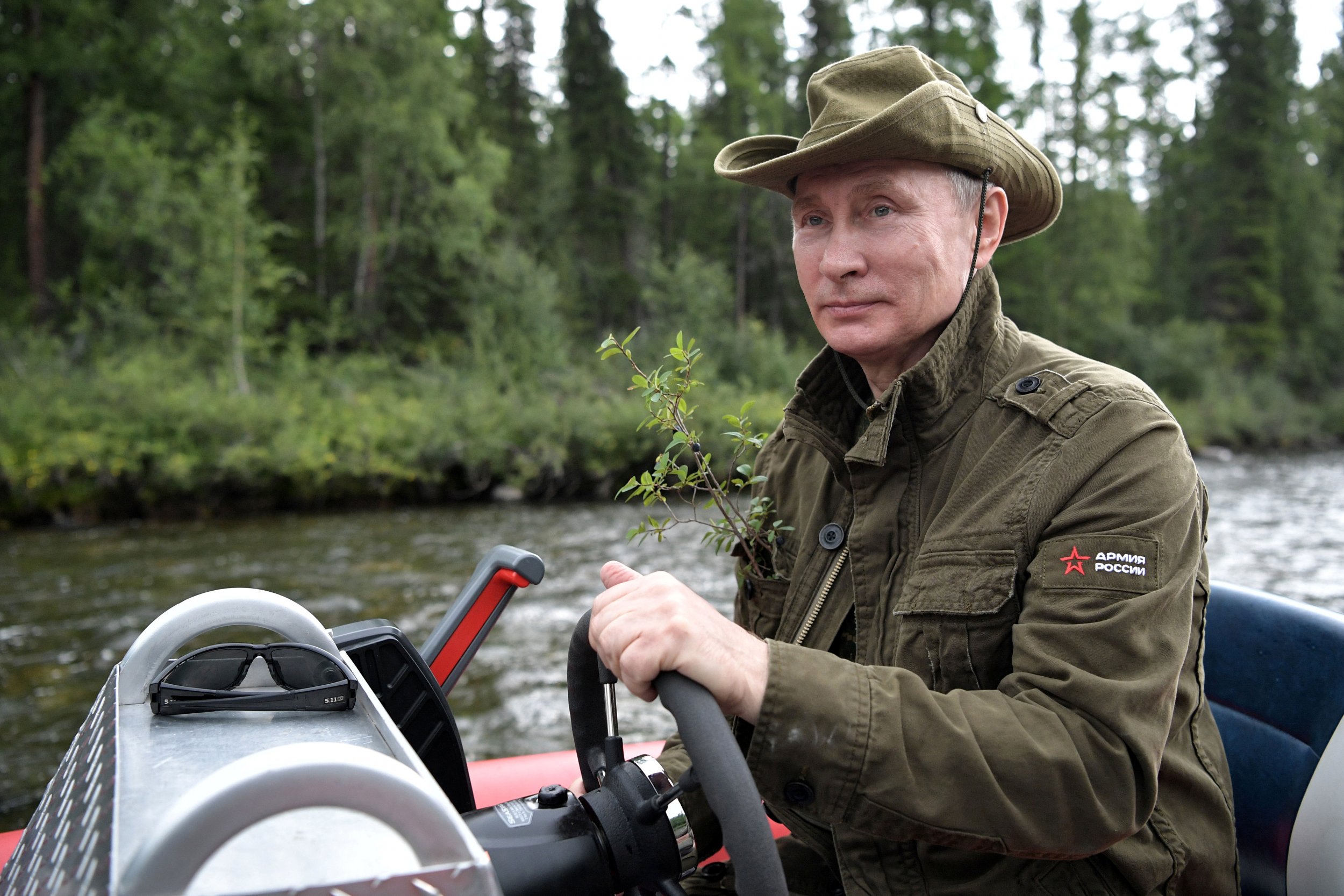 The Kremlin is personally mocking President Donald Trump, a former U.S. ambassador to Russia has said, after state news TV likened photos of the U.S. leader playing golf to propaganda.
"Mr. President, Putin is now getting personal in his mockery of you & your golf game," Stanford professor and ex-Ambassador Michael McFaul tweeted Monday. "This is a state owned network," he added, linking an image from state-run channel Rossiya 1's programming earlier in the day.
Related: Russia's military is beating China, India and Iran in its own army Olympics
The image came from the channel's news discussion show called 60 Minutes, which dedicated a brief but odd segment to Trump's golf game, Barack Obama's last holiday and Justin Trudeau's tartan kilt.
The episode of the show, which aired earlier on Monday, focused on the topic of sanctions and recent conversations between Russian Foreign Minister Sergey Lavrov and U.S. State Secretary Rex Tillerson about them.
"Definitely, we will show and tell you everything," the host of the show said before announcing a brief detour from proceedings to discuss the images that captivated "the entire world."
Footage from Vladimir Putin's recent fishing trip flashed on the screen. The videos in question and photographs (some of them which depicted the Russian president shirtless) flooded Russia's internet over the weekend, courtesy of the Kremlin's press service. Russia's state TV network decided to address the negative coverage that some of the bare-chested stills of the leader received abroad.
"'Another propagandist photo album,' writes The Washington Post," the show's host remarked, before also accusing The New York Times, CNN and the Independent of unkind coverage. Russian media, much of which is government-run, widely praised the president's torso, Indiana Jones–like charisma and manly endurance in the wild.
"On the topic of propagandist photo albums, we made a small collection of exactly the same thing as what seems like propaganda to us. Who is that? It is, for example, Trump, traditionally playing golf. Obama is there wakeboarding with Richard Branson. Trudeau, the Canadian prime minister, is on our right in a kilt."
The conversation returns to the topic of sanctions shortly afterward with little explicit explanation of why the photos of foreign leaders amount to "propaganda." Of all the images shown, only a photo of Ukrainian President Petro Poroshenko in a military jet was actually taken and disseminated by his government.
The Trudeau example is a press image taken at a Scottish heritage event, while the photos of Trump and Obama were not even taken during their tenures as U.S. president. Obama's image is from his first holiday after ending his second term in office. Trump's golf trip is from July 2012, long before he even campaigned to be president.
Possibly the worst example chosen by the Russian 60 Minutes show is New Jersey Governor Chris Christie, whose photo from the Fourth of July also made the wall of shame. Press images of Christie relaxing at a beach he ordered to be closed days before the biggest national holiday in the U.S. enraged Americans and inspired a meme.
In Russia, recent weeks have seen increasing mockery aimed at Trump, despite an early tide of optimism when he was elected. Earlier this week, Russian Foreign Minister Sergey Ryabkov disparaged Trump for what he said was an "even tougher" position toward Russia than his predecessor Obama, while last week Prime Minister Dmitry Medvedev accused the administration of "total weakness" on its Russia agenda.