Putin Mocks U.S. Embassy Staff in Moscow for Displaying LGBT Rainbow Flag
Russian President Vladimir Putin responded to the U.S. embassy in Moscow flying a rainbow flag this week, seemingly joking that the staff in the building must be gay.
"Who works in this building?" Putin asked Alexei Pushkov, the house speaker, in a video conference on Friday. "Americans," Putin was told.
"Let them celebrate. They've shown a certain something about the people who work there," Putin said.
On Friday, Russia solidified its stance on same-sex marriage with signed amendments to the constitution, after a nationwide vote to preserve the definition of marriage as a union between a woman and a man only.
Speaking about the promotion of "nontraditional lifestyles," Putin said on Friday: "If there is reason to assume that something is propaganda of values not traditional for us, then public organizations that share the official stance of Russia's authorities... should build up public control accordingly, but not aggressively," reported RFE/RL.
Russia banned the "propaganda of homosexuality among minors" in 2013, which prevents events like pride and public celebrations of LGBT diversity, and gives the state power to arrest LGBT rights activists.
"We have spoken about this many times and our position is clear. Let a person grow up, become an adult and decide his own path himself. You just shouldn't impose anything," Putin said.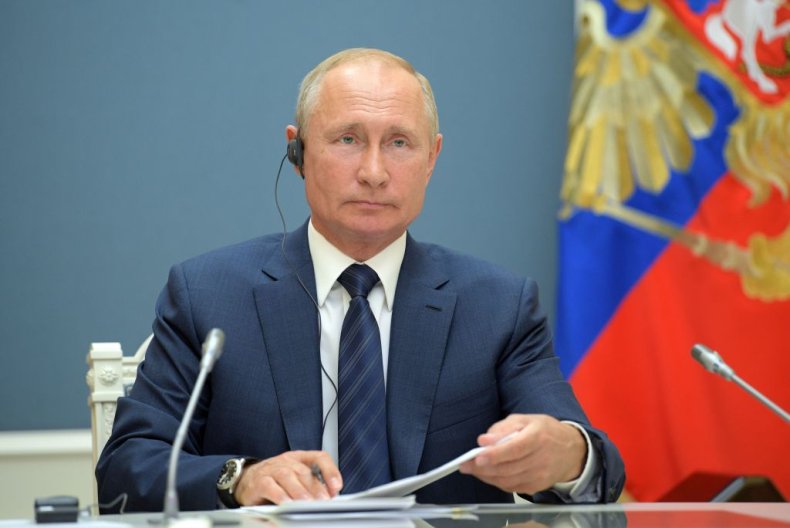 John Sullivan, U.S. Ambassador to Moscow, showed his support on Twitter last week in a video statement.
"LGBTI rights are human rights and human rights are universal, it's as simple as that. Every individual deserves to live a life free from hate, prejudice and harassment. We applaud the brave individuals and groups working to promote tolerance, change laws and help show their fellow citizens that diversity is a strength not a weakness. Our embassy is displaying the rainbow flag in solidarity for these efforts."
The British embassy in Moscow also displayed a rainbow flag for pride month, in solidarity for LGBT rights.
Multi-coloured branding and rainbow imagery has recently become a cause for concern among some statesmen in Russia, who believe it may have a subversive connection to the LGBT community.
Politician Ekaterina Lakhova said: "It's indirect but all the same it forces our children to get used to the colours, to the flag that everyone is hanging up, even on that embassy."
She recently told Putin she was concerned an ice cream brand named "Rainbow" could potentially be used as propaganda for liberal Western ideals and have a harmful effect on children.
Some members of the public responded to the U.S. embassy's statement by trampling on a rainbow flag in front of the building.
Others Muscovites took pictures in front of the flag, and saw it as sign of hope.
Some posted kissing pictures in front of the flag.
Daniel Levkin, a member of the LGBT community, wrote on Instagram: "No matter gay, straight, or bi, Lesbian, transgendered life. I'm on the right track baby. I was born to survive."