Putin Is More Dangerous Than ISIS and 1,000 Al Qaedas Says Garry Kasparov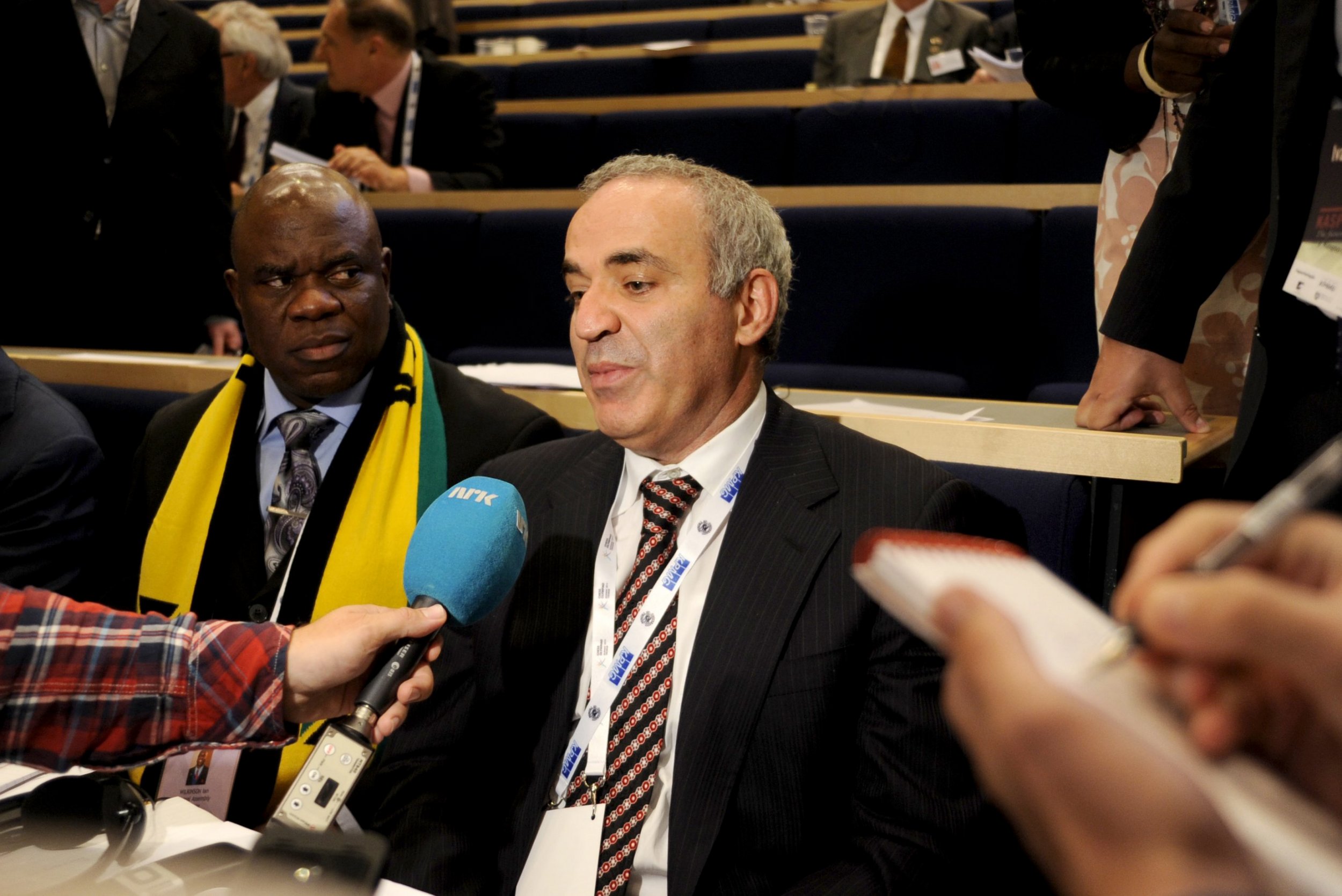 Garry Kasparov, the world's most renowned chess master, has branded Vladimir Putin "the most dangerous man in the world" in a passionate interview with Yahoo News, in which he stressed that the Russian President is more dangerous that Islamic State (ISIS) and "all the Al-Qaedas in the world".
Asked if Islamic State or Putin were a bigger threat to global stability, Kasparov responded with "Of course Putin… Of course Putin!"
"Because Putin cannot be defeated militarily," he explained. "The war with ISIS can be won on the ground. It is very clear that if America decides to eliminate ISIS, they will turn it into dust in 24 hours!"
"You will eliminate ISIS there will be another ISIS, but obviously you have clear solutions because you know exactly where the money comes from. You can go after Qatar, you can go after Saudi Arabia, you can create a coalition that will eventually squeeze ISIS both militarily and financially."
"But you cannot do it with Putin. Putin is a permanent threat," Kasparov said.
An outspoken critic of Putin since his retirement from professional chess in 2005, Kasparov, 51, has invoked comparisons with Islamic State on Twitter before.
He has also branded the Russian President "a dictator" and accused him of driving entrepreneurs and intellectuals from Russia.
Russia's nuclear arsenal gives Putin an "ability to create instability - a thousand times bigger than all the Al-Qaedas of the world," Kasparov also said.
"Putin wants to stay in power at any cost and for him to stay in power he needs to create global instability. I would not be surprised if he starts blackmailing the world with nuclear armageddon because for him there is no life if he loses power."
USSR-born Kasparov considers himself to have come face-to-face with Putin's reluctance to relinquish power as the chess master's advocacy for opposition groups United Civil Front and Another Russia, lead to his arrest in 2007.
He also faced problems with his candidacy when he stood for the Russian presidency in 2008. Kasparov was bizarrely forced to suspend his campaign in the preliminary rounds as local landlords refused to let him rent a hall from which to host his presidential run - a constitutional requirement in Russian law. Kasparov maintains they did so under Putin's instructions.
Although Kasparov has repeatedly said that he considers himself a Russian citizen he left Russia in 2013, telling media there was "good reason to be concerned about my ability to leave Russia if I returned to Moscow".