Assad: Putin Is the Most Popular Politician in Syria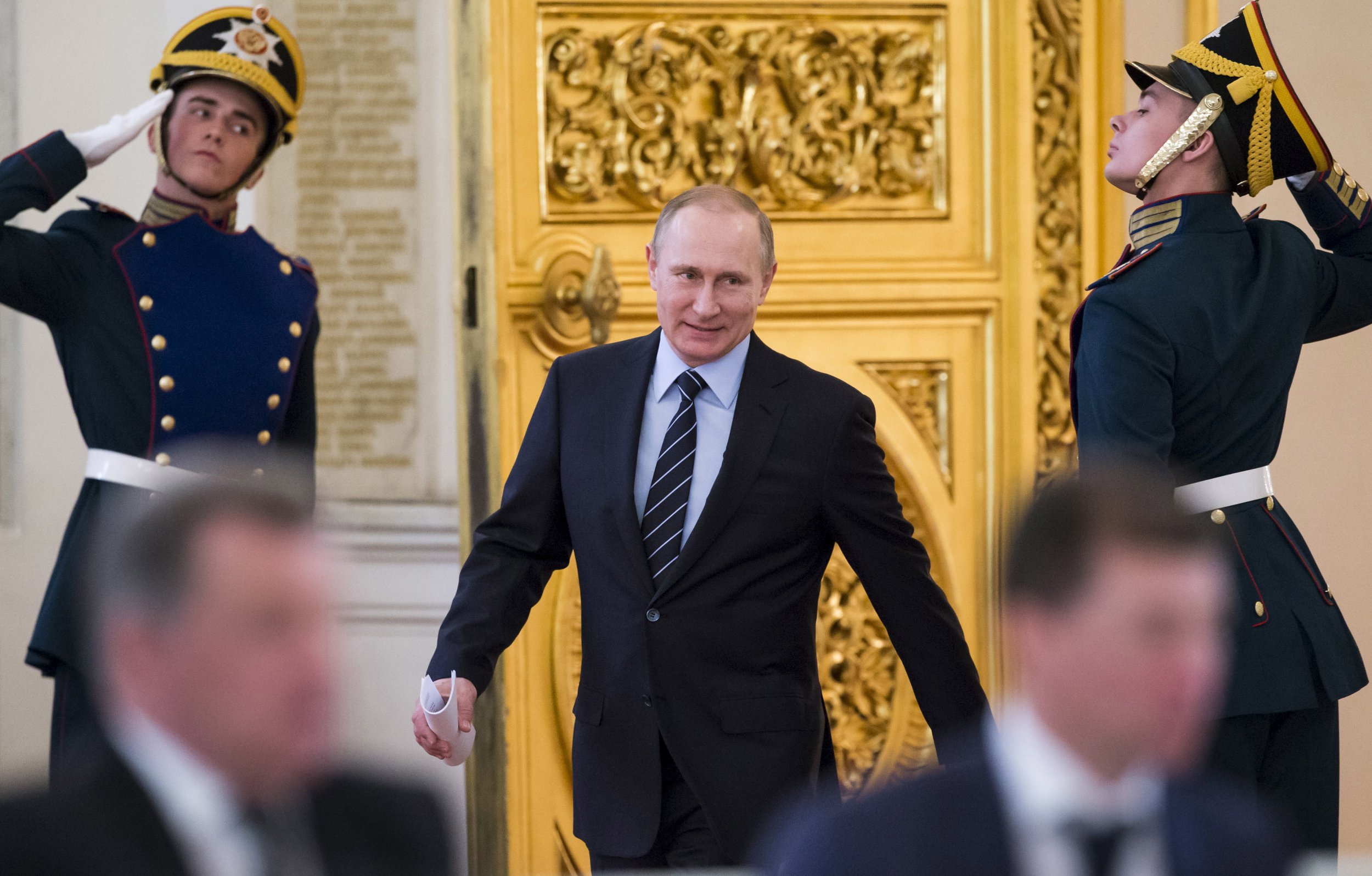 Russian President Vladimir Putin is the most popular politician in Syria, the country's President Bashar al-Assad told a visiting Russian delegation, daily newspaper Izvestia reports.
While a pariah in the West, Assad has enjoyed strong support from Putin, who has blocked moves by Western governments to oust Assad or force him to resign. Syria granted Russia's air force an indefinite stay, as Russia began hitting Islamists and anti-Assad groups in September.
Over the weekend Russian lawmakers embarked on their fourth visit to Syria since the start of the country's civil war in 2011, accompanying humanitarian supplies and meeting with government and religious officials. On Tuesday the Russian parliamentarians met Assad himself, who was full of praise for Russia and his ally in the Kremlin.
Putin commands such respect among Syrians he could take any state position in the country, Assad told the group, according to Sergey Gavrilov, a delegation member from the Communist Party.
Assad has visited Putin in Russia in a rare public trip in October and has repeatedly stated how important he considers his ally's role in Syria. Last month he told Russian state media that Russian military presence is "fundamental" for the defeat of Islamist group Islamic State.
Citizen attitudes in Syria toward Putin are more difficult to gauge, however, as both Syria and Russia's media are heavily controlled by the state. Activists and opposition groups in Syria have repeatedly complained that Russia is targeting civilians or Assad opponents.
In February Spanish national daily newspaper El Pais reported that, at least in government-held Damascus, many Syrians were experiencing "Putin-mania" and he had indeed topped a recent poll as Syria's most popular politician. Further details about the poll were not given.