Putin Moves Longtime Ally From Parliament to Intelligence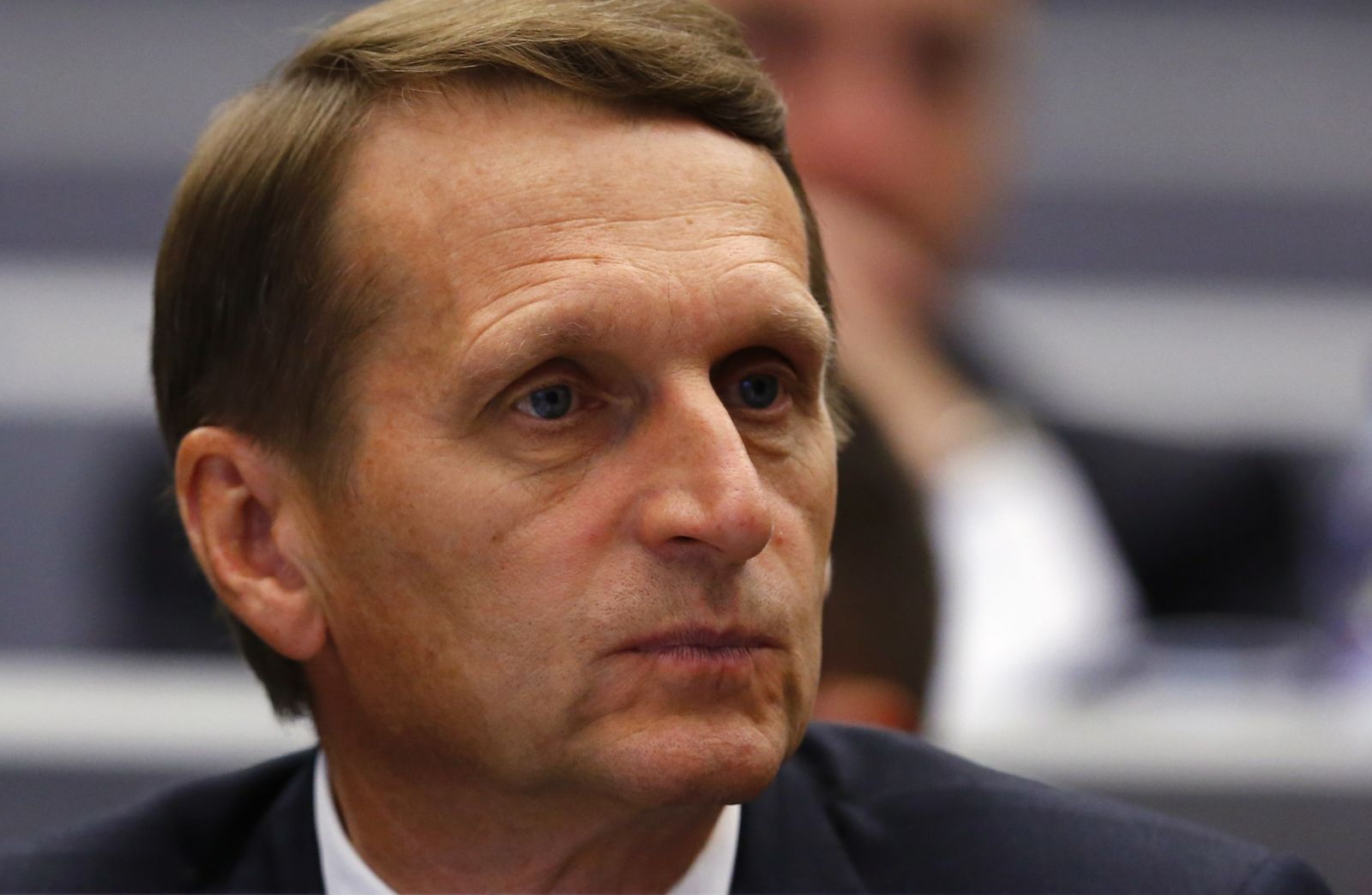 Russian President Vladimir Putin has appointed a new chairman of parliament, moving another one of his ageing allies from the center of Russian politics to a less public position.
Sergey Naryshkin, who once served as Putin's former chief-of-staff, has been speaker of Russia's lower house of parliament since 2011 and is perceived as a member of Putin's inner circle.
He will now serve as head of Russia's foreign intelligence (SVR), the Kremlin announced Thursday night, as Putin continues a reshuffle of his peers, replacing them with younger counterparts.
Naryshkin and Putin have been friends since they attended the Soviet security agency's (KGB) academy. He now returns to the intelligence services, after almost two decades in politics.
In a meeting at the Kremlin, Putin thanked Naryshkin for his hard work and apologized to anyone who voted in the hope to see the 61-year-old reprise his role in parliament.
"We are moving ahead and everything changes," Putin said, prosaically. "I hope the people will understand us. The position offered to you is no less important than parliamentary work. We will trust that the people who voted for you, to some extent propelled you to this other, important workplace."
Naryshkin's dismissal was already reported before the elections, with the SVR the most likely destination for him. The meeting was a strong parallel to Putin's amicable dismissal last month of his previous chief-of-staff, Sergei Ivanov, who also shared Putin and Naryshkin's KGB background and was a St. Petersburg native.
Lilia Shevtsova, Russia analyst at the Brookings Institution, believes both staff changes represent a "changing of the guard" for Putin's closest associates in government.
"The speculation about Naryshkin has been circulating for awhile," she says. "All the latest reshuffles and, there will be a lot of them to come, are following one goal—to reshape the future of Putin's last constitutional presidency."
According to the Russian constitution, Putin can run for a consecutive term again in 2018, which would be his fourth term in total. Should he be re-elected and finish his term, he would be 71 and would not be allowed to run again.
Shevtsova believes Putin is looking to bring a younger generation of officials around him, both to ensure the longevity of his government and to prevent any senior figures from having enough prominence to replace him.
"He is looking for a new and more tight rule with a more efficient and younger entourage," she says. "But he does not want to make the old guys unhappy too.
"Naryshkin was ineffective as the Duma leader. The role of the Duma speaker, even in the regulated parliament, demands some qualities in setting the agenda, in manipulating, in creating image of the independent activity. Naryshkin just failed to play this zoo."
A more capable candidate may have been required in this position, Shevtsova suggests, while Naryshkin's experience in intelligence may also be a forte, should reports that the Kremlin is planning to unite the security services in a singular ministry, prove correct.
"He may be more successful in SVR, especially now when SVR could become an element of the new structure—Ministry of State Security," she says. "These reshuffles mean one thing—to strengthen the regime in times of trouble."