Vladimir Putin Pays Tribute to Mikhail Gorbachev on His 85th Birthday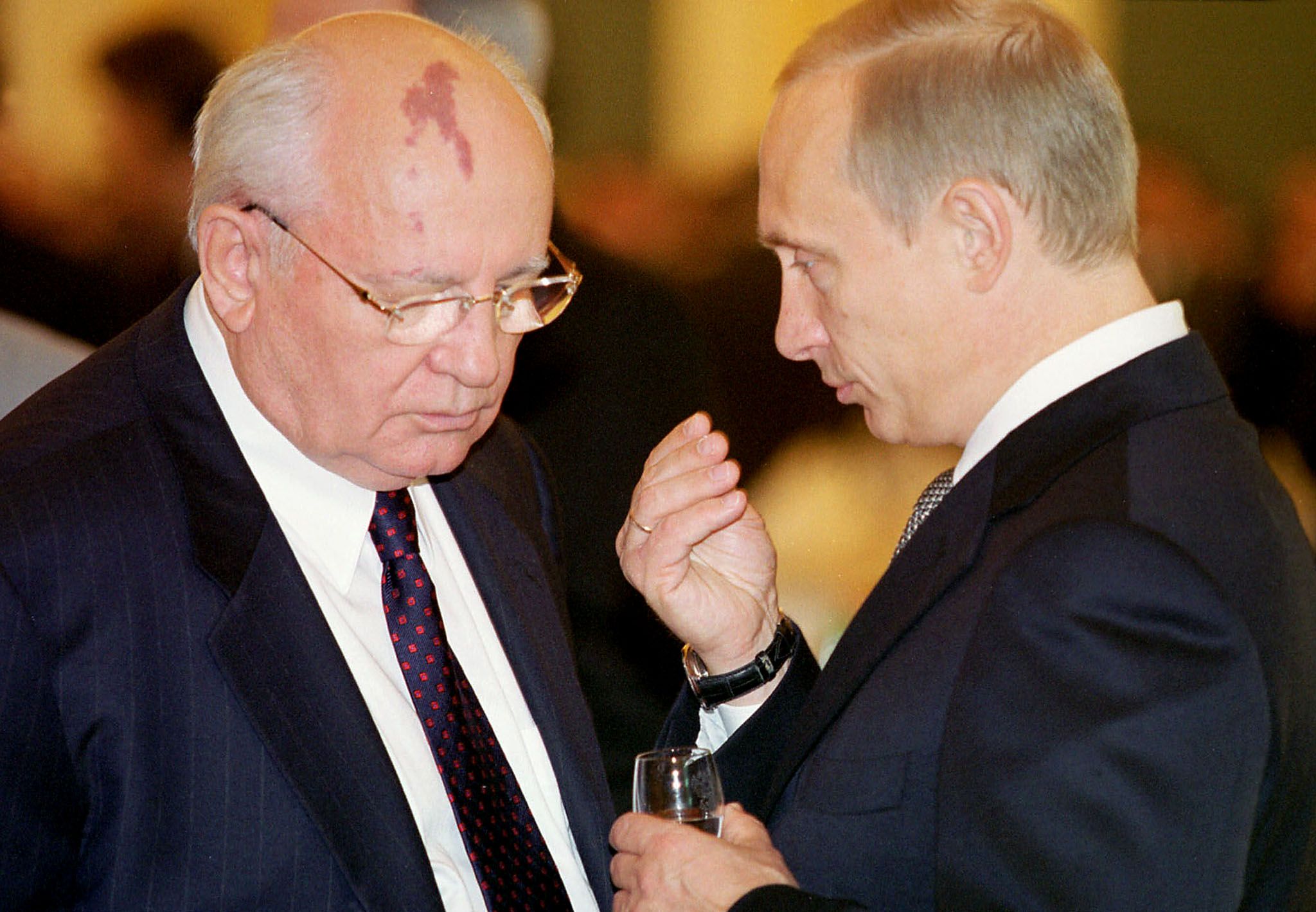 Russian President Vladimir Putin has marked Mikhail Gorbachev's 85th birthday by hailing the final leader of the Soviet Union as a great statesman and commending his legacy.
Gorbachev and Putin have had a relatively amicable relationship; Gorbachev was a major backer of Putin's decision to annex Crimea from the territory of Ukraine in 2014. Gorbachev was also in favor of Putin during the Russian president's first term in the early 2000s.
However, they do not see eye-to-eye on everything—Gorbachev has criticized Putin's treatment of political opposition. "[Putin] has started picking up the same illness which I suffered from earlier—self-confidence. Don't get a big head. That is what ruined me" Gorbachev said in 2014, at a book launch. In an interview last month, Gorbachev said he felt "ashamed" of Putin and prime minister Dmitry Medvedev for placing their friends in power.
Regardless, Putin has addressed a gracious telegram, which was published by the Kremlin on Wednesday, to Gorbachev. "Everyone knows you as a bright, extraordinary person, a notable state and social figure," Putin wrote.
"It is important that your professional knowledge, experience and enormous creative potential are necessary to this day and serve to develop international humanitarian cooperation," Putin added, before wishing Gorbachev health and "all the very best."
Putin has also recently been complimentary of his predecessor Boris Yeltsin, in whose name he and Medvedev opened a commemorative center in November 2015. In his speech at the center's inauguration, Putin said of Yeltsin: "He had a determined, direct and courageous character and the ability to be resolute to the limit."
"It was in large part thanks to these qualities of his that our country stayed on the democratic development track it had chosen," Putin added.