Vladimir Putin 'Is My Best, Most Intimate Friend,' Chinese President Xi Jinping Says
Russian President Vladimir Putin became the first recipient of China's friendship medal on Friday, with Chinese President Xi Jinping calling the foreign leader his "best, most intimate friend."
China and Russia are currently holding a security summit in the Chinese city of Qingdao. The summit brings together a block of nations led by the two Eastern powers called the Shanghai Cooperation Organization (SCO).
"No matter what fluctuations there are in the international situation, China and Russia have always firmly taken the development of relations as a priority," Xi said at the start of talks Friday with Putin, Reuters reported.
After the comment, Xi awarded the Russian leader the friendship medal, calling him a "good and old friend of the Chinese people."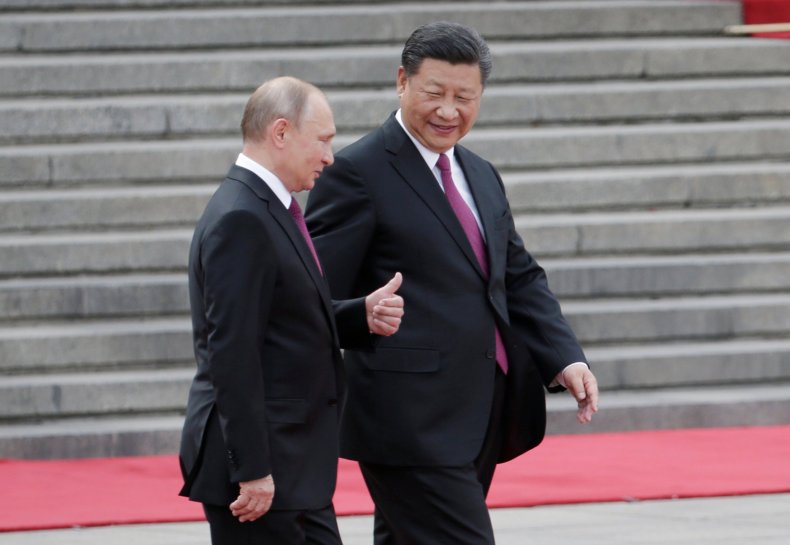 "President Putin is the leader of a great country who is influential around the world," Xi said. "He is my best, most intimate friend." Xi promised Russia and China would increase their coordination in the international arena.
Putin expressed his thanks for the honor and said he saw it as an "evaluation" of his nation's efforts to strengthen its relationship with its southern neighbor.
"This is an indication of the special attention and respect on which our mutual national interests are based, the interests of our peoples and, of course, our personal friendship," Putin said.
The SCO was first announced in 2001 by the leaders of China, Kazakhstan, Kyrgyzstan, Russia, Tajikistan and Uzbekistan. This summit is the first since India and Pakistan were accepted as full members of the SCO in June 2017, a sign of increased cooperation between Eastern nations.
As the Eastern leaders meet in China, the G-7 summit, which brings together the U.S., Canada, the United Kingdom, Germany, France, Italy and Japan, is taking place in Montreal. Russia was formerly a member of the group, then known as G-8, but was suspended after its annexation of Crimea in 2014. Tension between President Donald Trump and traditionally close U.S. allies has overshadowed that international meeting.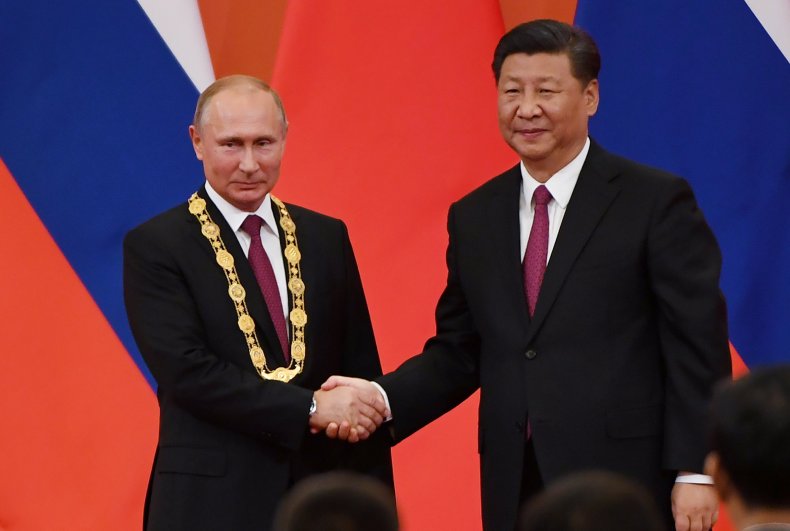 Joseph Liow Chin Yong, a professor of international politics at the S. Rajaratnam School of International Studies in Singapore, contrasted the cooperative atmosphere of the SCO with the combative one surrounding the G-7 this year.
Russia and China will move to "emphasize the importance of a globalized free trade regime, as a swipe to you-know-who," he told The Independent. On his way to the G-7 summit, Trump tweeted his promise to fight against "the long time unfair trade practiced against the United States."
Jagannath Panda of India's Institute for Defense Studies and Analyses also told The Independent that China's acceptance of India makes this "one of the landmark summits in the history of the SCO."