Putin to Netanyahu: Russian Action in Syria Will Be 'Responsible'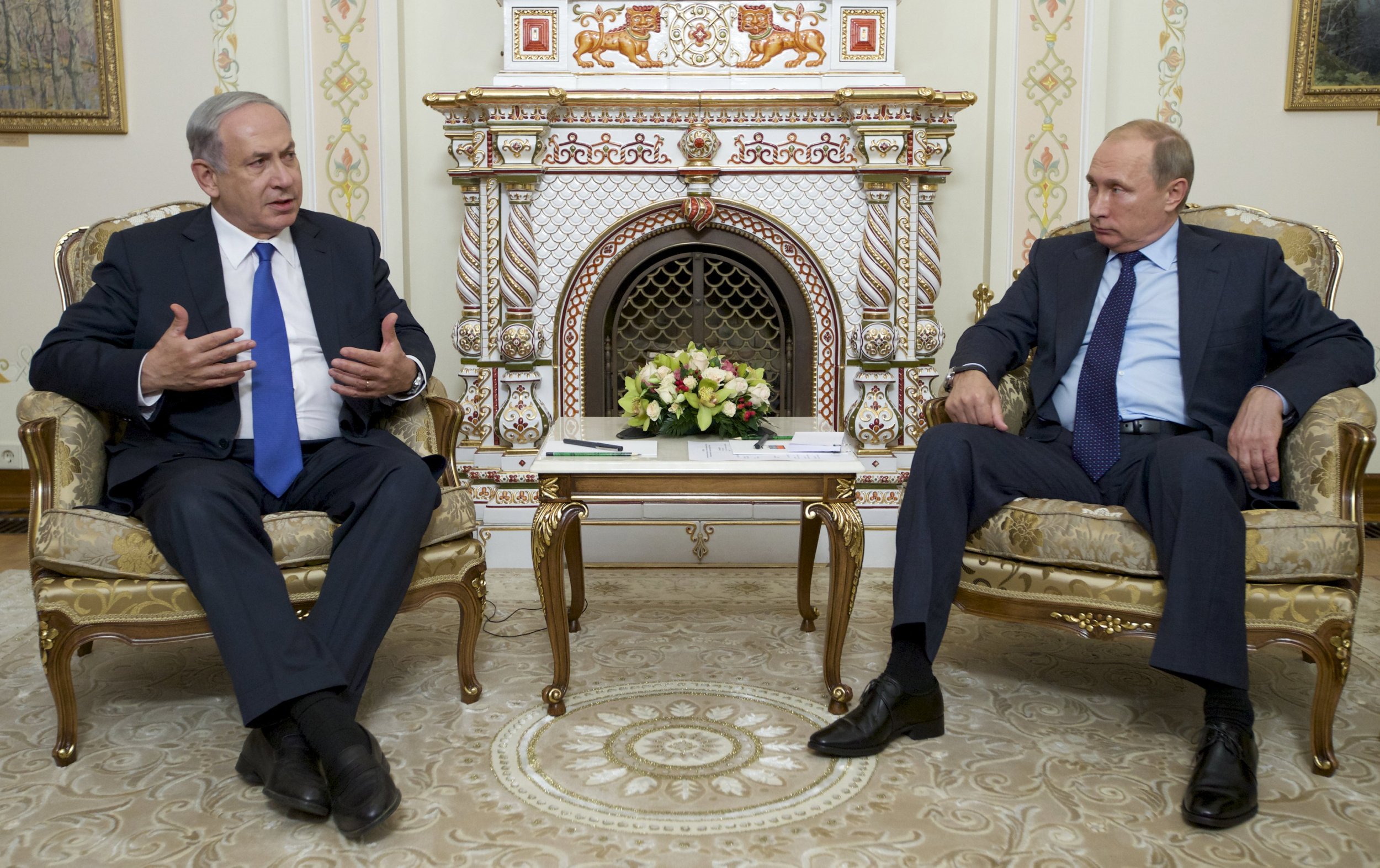 Russian President Vladimir Putin reassured Israel over its military moves in war-torn Syria, telling Israeli Prime Minister Benjamin Netanyahu on Monday that Russian action in the Middle East will be "responsible."
Speaking from Moscow while hosting Netanyahu on a state visit, Putin said he understood Israel's concern about Russia movement in Syria but said "all of Russia's action in the region have always and will always be responsible," according to the transcript of the conversation between the two leaders published online by the Kremlin.
Russia is currently increasing its military presence inside Syria to help the government of President Bashar Assad fight Islamic State (ISIS) militants, and on Monday it began drone surveillance missions over the country, Reuters reports. Russia has sent warplanes, helicopters, tanks, artillery guns, armored personnel carriers and 200 marines into Syria in the past week, the BBC reports.
A U.S.-coalition has been carrying out airstrikes against ISIS targets in Iraq and Syria over the past few months.
During their conversation, Netanyahu said the Syrian army, with the help of Iran, is "trying to create a second terrorist front against us in the Golan Heights," the Israeli-occupied strip of land between Syria and Israel. Netanyahu said the Israeli policy is "to do everything to prevent the opening of a second front of terror against us in the Golan Heights."
Putin said Syria is not interested in attacking Israel and, given the civil war and fight against ISIS in the country, it has "no time for a second front."
"They need to save their own state," said Putin.