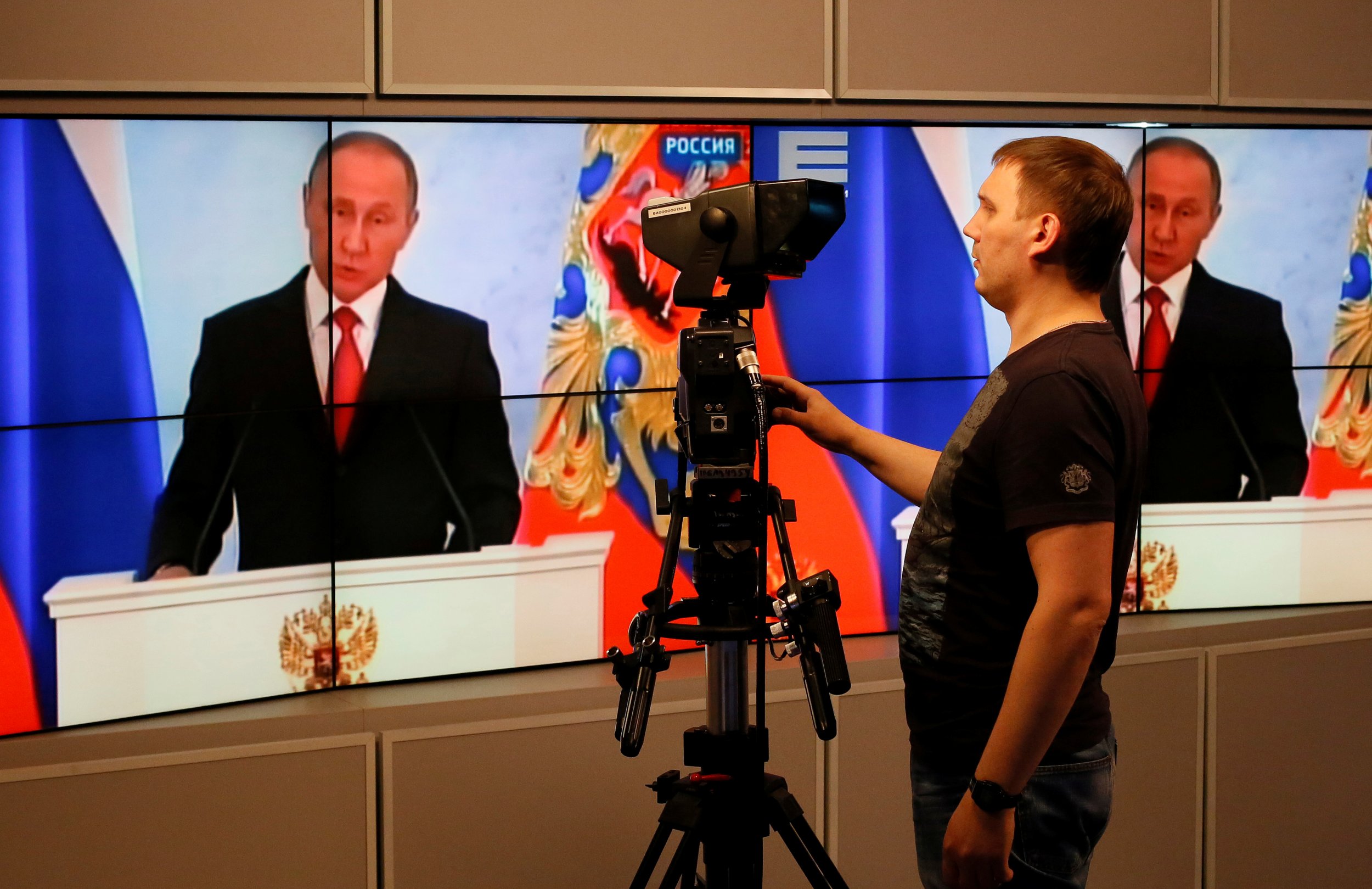 Russian President Vladimir Putin has outlined in his new foreign policy document that the chances of nuclear or large-scale conflict are low, according to a copy of the document on the Ministry of Foreign Affairs website.
Several changes were made to the document known as the "Concept of Russia's Foreign Policy" which represents the official foreign policy doctrine of the Kremlin, since it was last updated in 2013, prior to the conflict in Ukraine. Issuing a decree approving all the changes on Thursday the Kremlin announced that it was "updating priority areas."
The text was updated to reflect the emergence of two conflicts with significant Russian involvement—in Ukraine and Syria; it noted that "force" had increased as a prominent factor in global affairs. However despite several reminders from Russian officials, including Putin, that Russia's nuclear strength should not be taken lightly, the Kremlin's new doctrine notes that "the danger of large-scale war, including a nuclear war, between the leading countries remains low."
According to the document, the risks are much higher when it comes to international "involvement in regional conflicts and the escalation of crises." In addition, the Russian government accuses the U.S. and its allies of trying "to contain Russia and apply political, economic, informational, and other pressure undermines regional and global stability."
Moscow also highlighted its opposition to NATO enlargement and eastern reinforcement, accusing the alliance of "violating the principle of equal and indivisible security and leading to a deepening of the old and the emergence of new dividing lines in Europe."
NATO and the U.S. government have repeatedly said that measures such as reinforcement of eastern European allies and imposing sanctions on Russia are only in response to Russia's actions towards Ukraine.