North Korea's Kim Jong Un Wants To Develop Ties With Russia's Vladimir Putin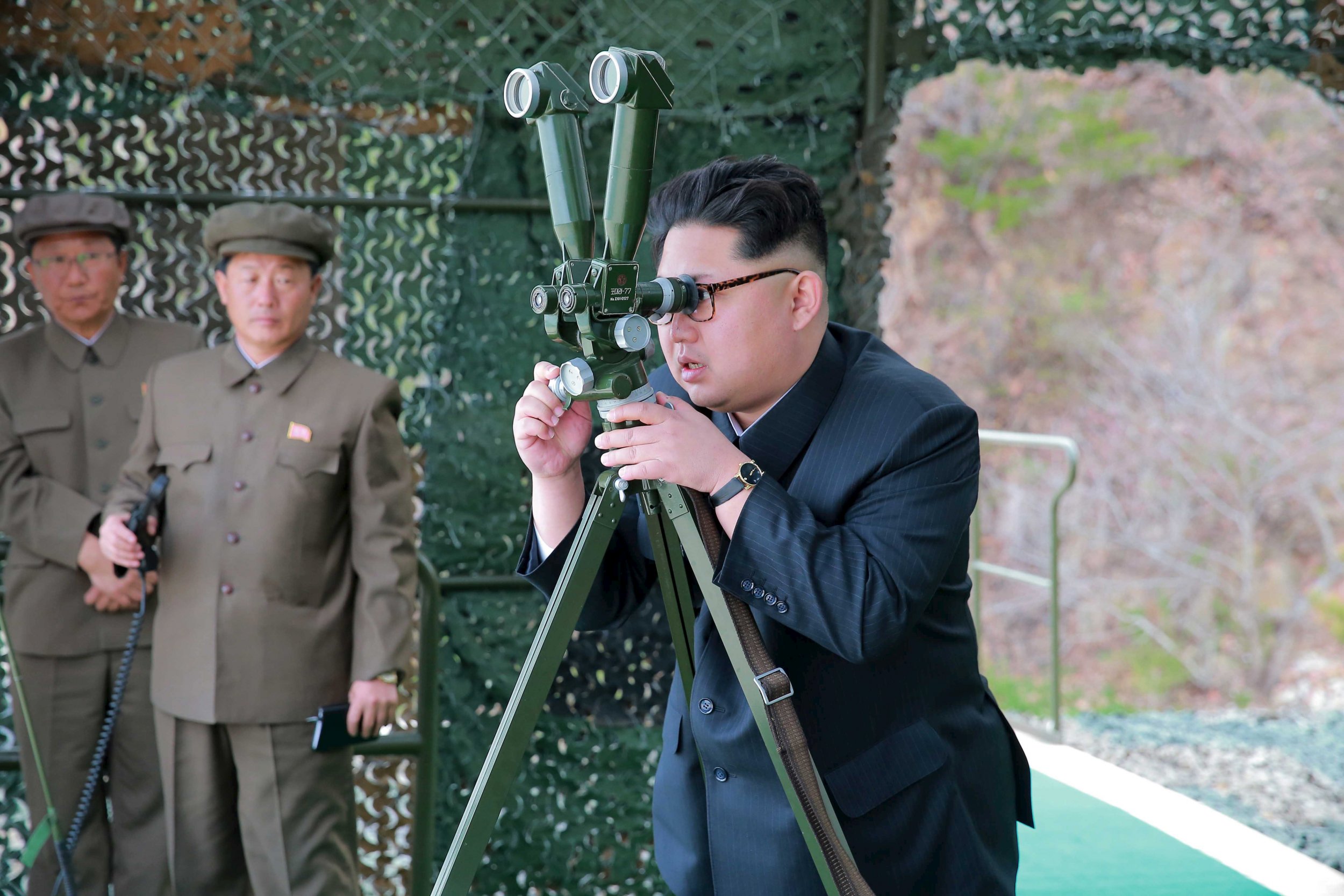 North Korean leader Kim Jong Un has sent Russian President Vladimir Putin a friendly message expressing his desire for greater relations between the two countries.
Putin will meet with South Korea's president next month, when he will seek to strengthen trade with Seoul.
However, it is likely that the increased tension between the North and South, brought about by Pyongyang's recent nuclear tests, will also play a part in the discussion. Russia, China and North Korea all oppose U.S. moves to arm South Korea with anti-missile defense capabilities.
Historically, Moscow was a strong backer of the North Korean regime during Soviet times and, after a drop in ties since the Soviet collapse, Putin has moved Russia to stronger dialogue with the North Korean leadership. Most famously, Russia invited Kim to a May parade in Moscow in 2015, although he was not able to attend.
Kim, however, appears keen to upgrade relations with the Kremlin, sending Putin a message with "friendly greetings" for North Korea's anniversary of the allied defeat of Japan in Korea during the closing months of World War II, Pyonyang's state news agency KCNA reported Monday.
"I express belief that the relations of friendship and cooperation between the DPRK (Democratic People's Republic of Korea) and Russia forged in the hard struggle against the common enemy would invariably develop in line with the aspiration and desire of the peoples of the two countries," Kim wrote, using Pyonyang's official name for North Korea. "Taking myself of this opportunity, I wish you success in your work and your people wellbeing and prosperity."
Although the Kremlin has not confirmed the exchange, KCNA also posted an apparent response from Putin to Kim, wishing the Korean leader good health, success and expressing the hope of mutual prosperity.
Kim Jong Un's late father Kim Jong Il was honored in Russia last week, with a memorial plaque erected at a St Petersburg factory he visited 15 years ago, on Pyongyang's suggestion.