Putin Tells Oliver Stone of Surviving Assassination Attempts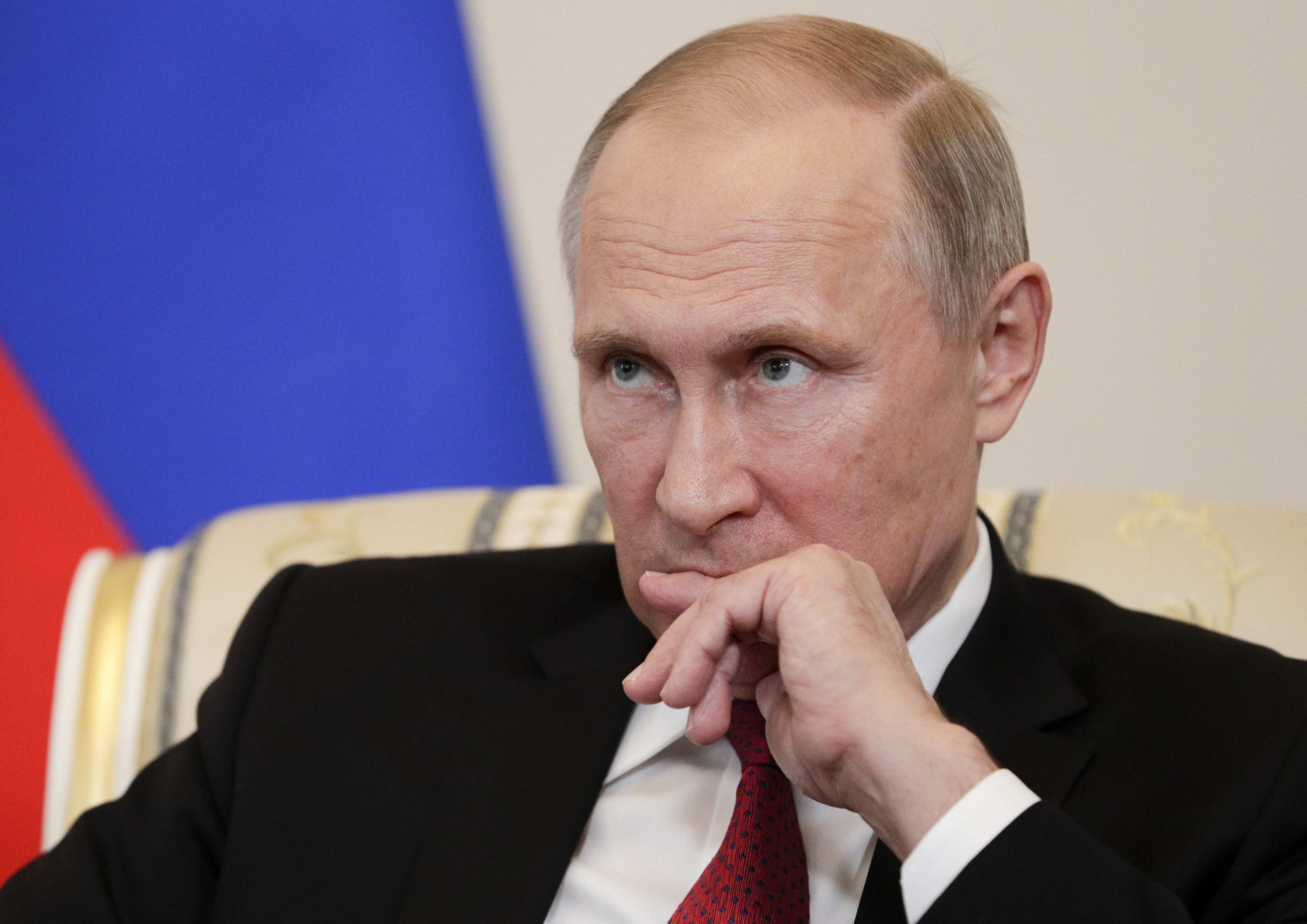 Russian President Vladimir Putin says that he's escaped multiple assassination attempts, and that he and the late Cuban leader Fidel Castro—who also faced many attempts on his life—conversed about personal security.
Putin makes the disclosures to American filmmaker Oliver Stone in The Putin Interviews, a four-part documentary that will air on Showtime starting June 12. In a clip from the documentary that was shown on CBS This Morning on Thursday, the director of Platoon and Born on the Fourth of July, among other films, says the American public doesn't have a full picture of Putin.
Related: Putin says "patriotic" hackers may have launched cyberattacks against the West
Speaking with Putin, the director notes that "the first mode of assassination" is always to "try to get inside the security of the president." Putin agrees, adding: "Do you know what they say among the Russian people? They say that those who are destined to be hanged are not going to drown."
Stone asks Putin his fate, even suggesting, "To die in bed, maybe."
"Only God knows our destiny—yours and mine," Putin says.
Meanwhile, the Russian leader on Thursday addressed continuing allegations of his country's hacking and interfering in Western elections. Speaking with several editors of international news agencies, Putin said that "patriotic" people might have been spurred to "fight those who speak badly about Russia," but he denied that Russia interfered in the U.S. and French elections, or that it plans to meddle in the upcoming September elections in Germany.
Americans will soon have another chance to see Putin beamed onto their screens. On Sunday, Megyn Kelly's interview Putin will air on the debut episode of her new NBC show, Sunday Night With Megan Kelly.