Putin Orders Rebels to Allow Surrounded Ukrainian Troops to Escape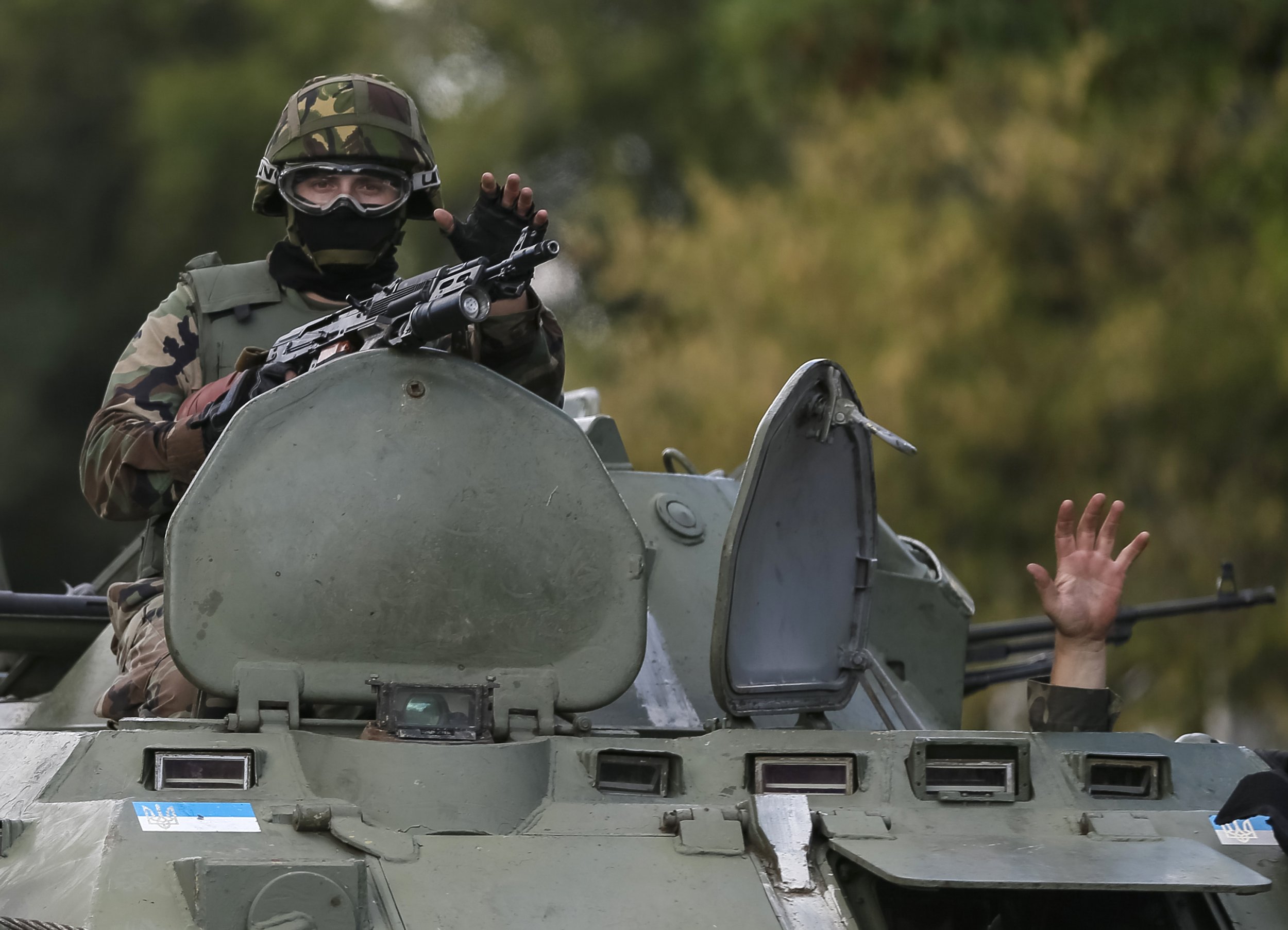 Pro-Russian separatists fighting in eastern Ukraine will comply with a Kremlin request to allow surrounded Ukrainian government troops to safely leave rebel-held areas.
Ukraine's Prime Minister Arseniy Yatseniuk announced on Friday he wanted Ukraine to join NATO — the mutual defense treaty between the United States and European countries.
The opening of a humanitarian corridor to allow the Kiev government troops safe passage was first suggested by Russia's President Vladimir Putin, who issued a statement on Thursday night praising the "major success" of the rebel offensive but stopping short of admitting that Russia's military is involved in the fighting, Reuters reports,
"It is clear the militia has achieved a major success in intercepting Kiev's military operation, which represents a grave danger to the population of Donbass and which has already led to the loss of many lives among peaceful residents," Putin said.
"I call on the militia forces to open a humanitarian corridor for encircled Ukraine servicemen in order to avoid pointless victims, to allow them to leave the fighting area without impediment, join their families ... to provide urgent medical aid to those wounded as a result of the military operation," Putin said.
The Ukrainian military said in a statement that Putin's suggestion of a humanitarian corridor illustrated the extent the separatists "are led and controlled directly from the Kremlin."
NATO published satellite images on Thursday showing Russian military hardware inside Ukraine, backing up claims by Ukraine and the west that Russia is involved in the escalation of violence. NATO said they will review Ukraine's request for membership. NATO said they will review Ukraine's request for membership.
NATO chief Anders von Rasmussen reaffirmed the organization's belief that Russia is "directly engaged" in Ukraine on Friday. More than 2,200 have been killed in nearly five months of fighting in eastern Ukraine. Violence broke out in April after Russia annexed the Ukrainian peninsula of Crimea.