Putin and Russian Oil Bosses Agree to Freeze Output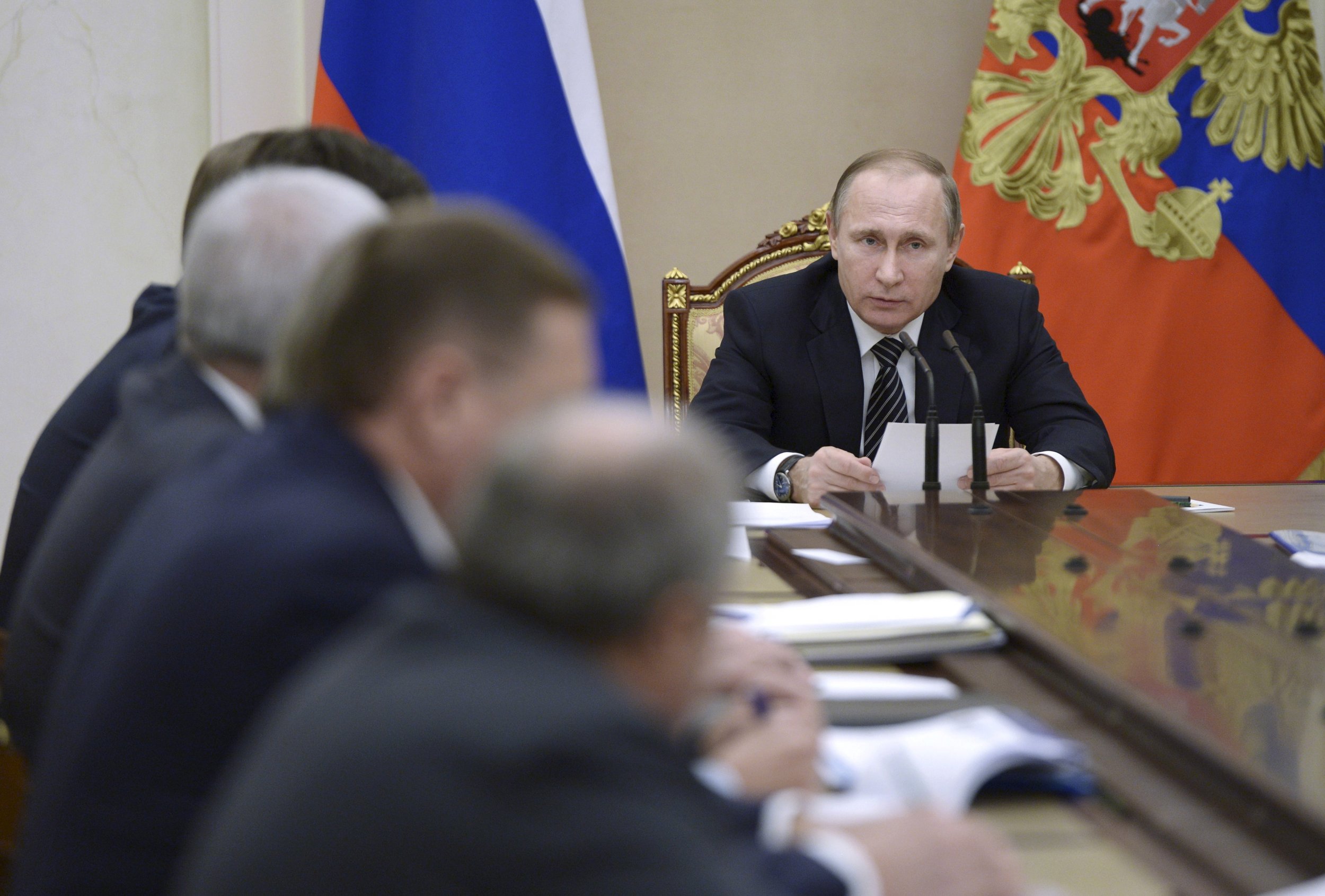 Russian President Vladimir Putin has ordered his country's biggest oil companies to freeze production output, state news agency Itar-Tass reports.
Putin held a meeting in Moscow on Tuesday with the bosses of Rosneft, Lukoil, Bashneft, Gazprom and others, in a bid to find a way to stabilize the price of oil. Russia's Energy Minister Alexander Novak had led discussions with other oil-producing countries on how to balance the market. A deal was struck with Saudi Arabia last month to freeze both countries' production to January 2016 levels, though it remained unclear if either would follow through.
Following Tuesday's meeting, Russia's state media reported that Putin and oil company bosses had discussed plans to "fix Russia's 2016 production level at that of January," which was nearly 11 million barrels per day on average.
"The aim of [Tuesday's] meeting is centered on the fact that I wanted to hear from you personally—do you support the minister's proposal?" Putin reportedly asked. On Wednesday, Novakov told Tass that oil companies had agreed to the proposal.
Novakov also said that at least 13 other countries are ready to back Russia and Saudi Arabia in freezing production, though he did not confirm that Iran is among them.
"At present over 15 countries have already confirmed publicly that they are ready," he said. "Even without Iran, that will be enough."
Iran has repeatedly rejected the idea of freezing production, with Oil Minister Bijan Namdar Zanganeh describing the idea as "a joke" last month and adding that "there is room for discussion."