Putin Promises Continued Support for Palestinian Statehood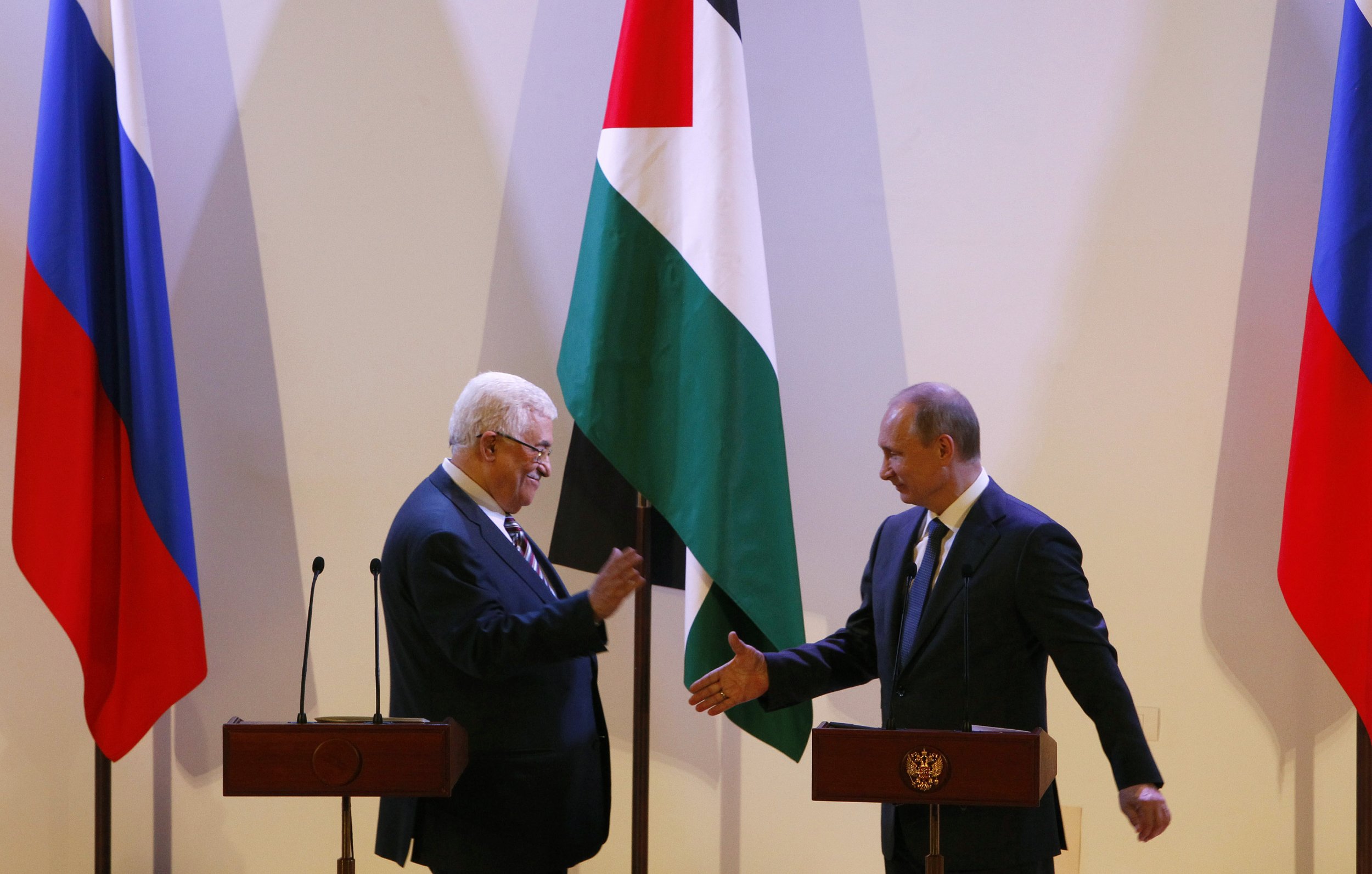 Russian president Vladimir Putin has promised continued support of a Palestinian independent state, but has urged the Palestinian president Mahmoud Abbas to continue to negotiate a peace deal.
"Russia has consistently advocated in favour of the earliest execution of the legitimate rights of the Palestinians for establishment of an independent, contiguous and viable state," Putin said in a letter delivered to Abbas on Saturday.
"We believe that Palestine's acquisition of national sovereignty on the common international legal base will be an important factor in ensuring comprehensive, just settlement in the Middle East," he went on.
The letter was delivered to secretary-general of the Palestinian presidency Al-Tayeb Abdul Rahim by the Russian ambassador Alexander Rudakov in Ramallah on Saturday - which was also the annual International Day of Solidarity with the Palestinian People.
The Solidarity Day has been observed by the UN on 29th November every year since 1977, to mark the anniversary of the adoption of resolution 181 in 1947, also referred to as the Partition Resolution, which seeks to find a two-state solution.
In the letter Putin also encouraged Arafat to negotiate peacefully with Israel, rather than unilaterally declare independence.
"We are ready within multilateral efforts and in close cooperation with you to continue promoting resumption of the Palestinian-Israeli negotiation process," he said.
He concluded the letter by commenting on Russia and Palestine's good relationship. "I note with satisfaction the friendly and constructive Russian-Palestinian relations. I am confident that further expansion of the whole complex of mutually beneficial bilateral relations serves the fundamental interests of our peoples. I would like to confirm that the Russian side intends to continue to provide all possible assistance to the Palestinian Authority in the establishment of state institutions and addressing the pressing social and economic problems."
The Palestinians have long sought to create an independent, sovereign state in the West Bank, including East Jerusalem, and the Gaza Strip. However, two decades of peace talks have failed to produce a permanent settlement.
On 29th November 2012, the UN General Assembly granted Palestine 'non-member observer state' status, the same position that the Vatican holds and an upgrade from its previous status as a 'non-member observer entity'. The change not only allows Palestinians to participate in General Assembly debates, but also improves their chances of joining the International Criminal Court where prosecutors would be able to investigate their complaints against Israel.
Currently, more than 135 of the 193 member states of the UN officially recognize Palestine as a state, with Sweden being the only country to do so while being a member of the EU.
Putin Promises Continued Support for Palestinian Statehood | World