Putin Proposes Russian Version of Wikipedia But With 'Reliable Information'
Russian President Vladimir Putin spoke to the Council on Russian Language on November 5 and proposed a Russian version of Wikipedia, the crowd-sourced online encyclopedia, reports Deutsche Welle.
This was announced just days after a new law came into effect where the Russian government authorities can disconnect its internet from the rest of the world to form a nationwide intranet.
The Council on Russian Language was established in 2014 to "improve state policy in the development, protection and support of the Russian language."
The council, which met at the Kremlin, is comprised of leading Russian philologists and linguists, representatives of the teachers' community, Russian literature historians, directors of literature museums, writers and publishers.
In September, the Kremlin announced in a draft law that it plans to spend ₽1.7 billion (around $27 million) for the creation of the Russian version of Wikipedia from 2020-2022.
The publishing house that produces the paper copy of the Russian Encyclopedia will receive money to create an electronic version.
The country also plans to create an independent Russian Domain Name System (DNS) in 2021. This will mean that the Russian government would have control over which sites users are directed to.
"It's better to replace it with the Big Russian new encyclopedia in electronic form...here it will be in any case, reliable information in a good modern form," said Putin.
The president reminded attendees that Russia carries a "tremendous responsibility for the preservation, development, and expansion of the Russian language and Russian literature."
Putin also said that some areas of the world have seen attempts to artificially suppress the use of the Russian language, and listed groups he sees as the Russian language's central foes.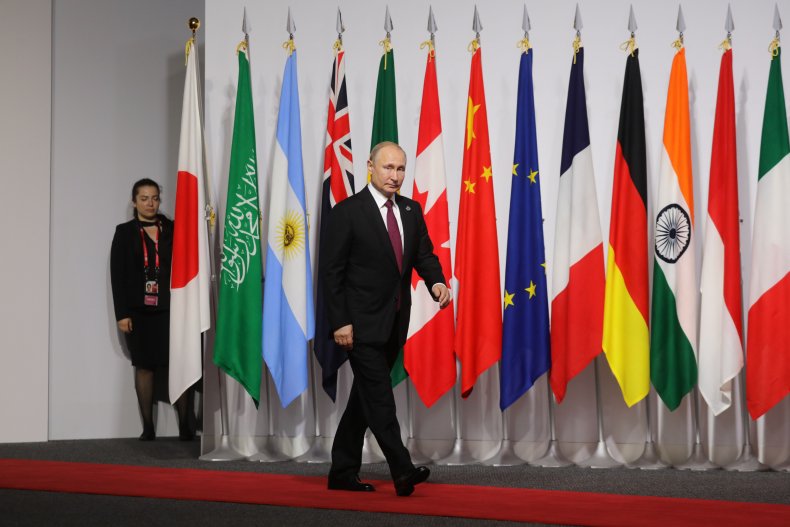 "The war on the Russian language is not being declared only by the inveterate Russophobes, as we are witnessing... but also by active and aggressive nationalists."
"But what stands behind this policy, and we must realize this clearly, is again pressure and direct violation of human rights, including the right to a native language, culture and historical memory."
He asked the council to start working on a single corpus of dictionaries, reference books and grammar books containing the norms of the modern literary language when it is used as the state language of the Russian Federation.
"They should become mandatory for use by all state agencies, including government bodies—the executive, judicial, and legislative bodies, schools, and mass media," Putin said.
"If our country is strong and appealing, people will start learning the Russian language."