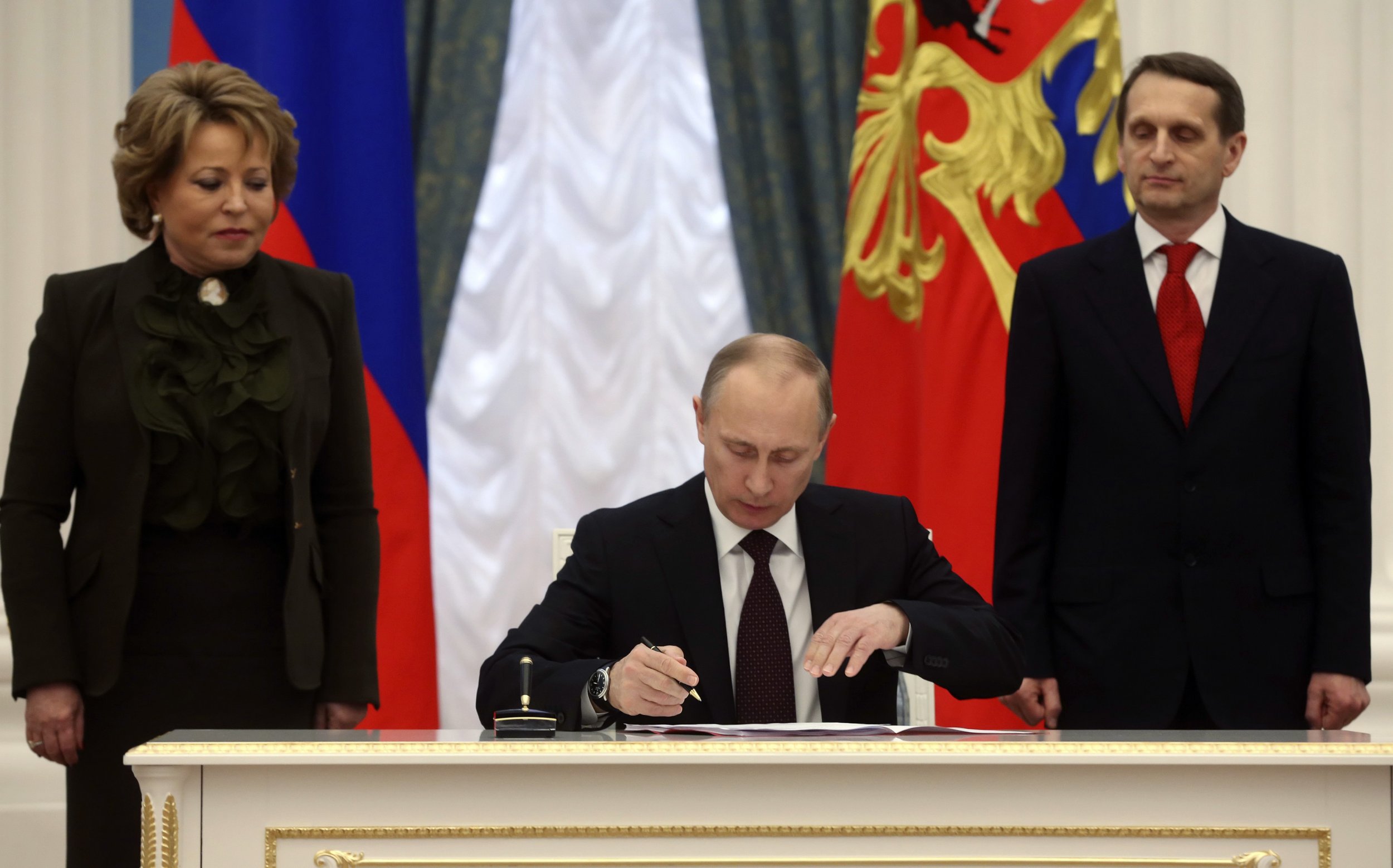 Russian President Vladimir Putin has ratified a law, bearing a notable change from the one that Russian lawmakers claim to have approved, though the Kremlin denies making a mistake.
Last month, the president handed parliament a bill to vote on, discussing the amount of time Russian citizens can store firearms for. Putin proposed no changes to current legislation, which allows citizens to store weapons for up to five years. Parliamentarians decided to increase this period to 10 years, approving an amended version of the bill last week.
The version signed off by Putin, bearing his name and his office's stamp, that appeared on the Kremlin site and Russia's official online law database earlier this week did not reflect these changes.
Liberal media outlets in Russia quickly picked up on the disparity, as Russian news site Meduza, one of the first publications to spot the disparity, reporting that the issue is serious, as Russian law dictates that once the text is published via the Kremlin site, it is legally binding.
Kremlin spokesman Dmitry Peskov denied, on Wednesday, that Putin changed the draft approved by parliament unilaterally and therefore violated the constitution. Instead, Peskov told Russian state news agency RIA Novosti, Putin's version was valid all along and it was parliament that had published the wrong one.
"To start with, there was a draft in the Duma (lower house of parliament) where the figure was 10 years, but the Duma approved the bill with five years. The Duma submitted the document with five years to the Federal Council (upper house of parliament) and from the council it arrived with the president, saying five years. It was signed in accordance with law," Peskov said.
This contradicts information published on the official Duma site, which details a series of amendments made to the draft, including the increase of 10 years and one of the authors of these changes, Ernest Valeev, told Meduza the 10 year period was the one approved by parliament.
Peskov however was resolute that Putin had not signed off on an invalid version of the law either inadvertently or on purpose. He insisted the error is likely with the Duma and its databases and highlighted that the Kremlin site makes the bill legally binding, while publication on the Duma site, does not.
A similar incident in 2009 saw then-president Dmitry Medvedev ratify an outdated bill on public procurement and online auctions, which parliament had only approved after introducing several amendments. The gaffe was brushed off as a technical error and the document on the presidential site was taken down.
Whoever is correct about the disparity, it is not the first time Peskov has had to distance Putin from accusations he fumbled. In April the spokesman took responsibility for Putin's wrongful accusation against a German paper, which he said was owned U.S. investment bank Goldman Sachs and was publishing politically motivated criticisms of the Kremlin as a result.