Putin Defends Trump, Calling Washington 'Schizophrenic' and Offering Record of Lavrov Meeting to Congress, Senate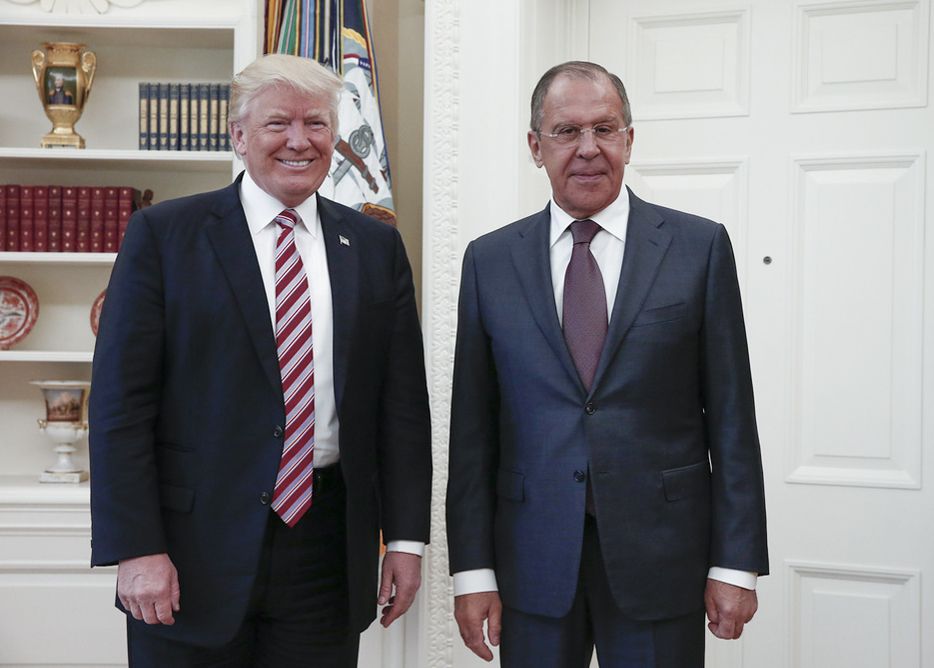 Russian President Vladimir Putin has offered to send Congress and the Senate records from U.S. President Donald Trump's May 10 meeting with Foreign Minister Sergey Lavrov, dismissing the furor in Washington as "political schizophrenia."
Trump has come under fire for reportedly leaking Israeli intelligence to Russia during the visit. The White House initially dismissed the reports, before Trump tweeted he had every "right" to share information with the Russian delegation.
Read More: How Russia will fly a recon aircraft over the U.S. and U.K.
At a meeting with the Italian Prime Minister Paolo Gentiloni, Putin joked that Lavrov needs to be reprimanded because "he has not shared these secrets with us," Russian news agency Interfax reported Wednesday.
"Not with me, not with representatives of Russia's special services," Putin said. "That's very bad of him."
On a more serious note, Putin said, "If the U.S. administration considers it possible, we are ready to deliver the record of Lavrov and Trump's meeting to the Senate and the Congress of the U.S."
"Of course [this will happen] in the occasion that the American administration wants this," he added. Putin did not clarify what exactly the "record" is, although Italian press reported it was written minutes from the meeting. Later a Kremlin aide, Dmitry Ushakov, clarified to Reuters that it was a written record held by Moscow, as the president's word choice was ambiguous.
Russia's foreign ministry spokeswoman has already dismissed the reports of Trump leaking intelligence to Russia, claiming that they have been fabricated as part of a wider media "sensation" around Lavrov's visit.
Putin sent a defiant statement to those casting suspicion over Trump's attitude to Russia Wednesday, accusing them of being detrimental to the U.S. itself. "To date, the process of political struggle in the United States of concern to us, because it is difficult for us to imagine what the people who generate such nonsense on the basis of inciting anti-Russian sentiments, can think of next," Putin said. "Either these people do not realize that they are harming their own country, and then they are just stupid or they understand everything, in which case they are dangerous and unscrupulous people."
Trump, who repeatedly said on the campaign trail he hoped to "get along" with Russia, has adopted a similar line to the Kremlin when it comes critical media coverage. Investigative reports into his team's ties with Russia has already cost the job of ex-National Security Adviser Mike Flynn.