Russian President Vladimir Putin will recognize the autonomy of two separatist regions on Monday, bucking warnings from western governments to not escalate tensions between Russia and Ukraine.
The Kremlin confirmed Putin told French President Emmanuel Macron and German Chancellor Olaf Scholz on Monday he'd recognize the independence of the self-proclaimed Donetsk People's Republic and Luhansk People's Republic. Both Macron and Scholze expressed "disappointment with this development," according to the Kremlin.
The eastern Ukrainian regions have been a focal point of fighting for years and tension between pro-Russia separatists and Ukrainian forces increased in recent weeks. Some American officials fear Russia is using trumped-up claims of Ukrainian violence as a pretext for an invasion and Putin's recognition of the Donbass region could be the catalyst to a full-scale war between the two countries.
Russia's long denied that it formally supported the separatists and has claimed that any Russians fighting in the area were volunteers. However, Russia permitted those living in eastern Ukraine to cross the border into Russia as part of a separatist-backed evacuation and at a meeting on Monday, high-level Russian officials advocated for the recognition of the area's independence.
Putin's defense and security officials argued that recognizing the regions as independent would help protect civilians there. One official accidentally said he was in favor of incorporating the territory into Russia, a claim Putin quickly corrected.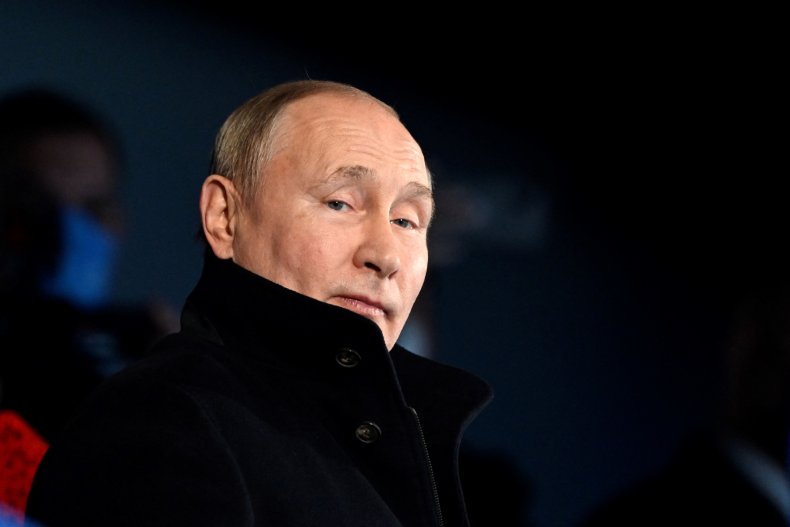 While officials were in favor of declaring the regions' independence, some told Putin that he could wait a few days to try to pressure Ukraine to make good on a peace agreement from 2015. Putin said on Monday he felt the Minsk agreement would no longer be able to resolve the conflict.
Separatists have called for Putin to recognize the areas and provide military aid, claiming that Ukraine was attacking the area. Ukraine denied the claims and put the blame on Russia for provoking violence.
Putin's called the situation in Donbas "critical" and said during remarks on Monday that Ukrainians are their "comrades" and "family." He said modern Ukraine was "completely created" by Russian bolsheviks after the 1917 revolution.
President Joe Biden criticized Russia for provoking violence in the area and warned Russia would face significant economic consequences if it invaded Ukraine. Despite Russia's claims that it was pulling troops out of the area, American officials said the opposite was true and Russia was actually building up troops on the border.
Ahead of Putin's recognition of the Donbass region's independence, Leonid Pasechnik and Denis Pushilin, two separatist leaders, called for able-bodied men to fight.
"I again appeal to all men able to hold a rifle in their hands, to come to the defense of their land," Pushilin said while announcing evacuations that prioritized women, children and the elderly.
American officials have been warning for the last week that Russia was planning to launch a full-scale invasion of Ukraine. On Monday, National Security Adviser Jake Sullivan told NBC that Russia planned to engage in an "extremely violent" invasion and there will be an "even greater form of brutality against Ukrainians." He added that the plan is to "repress them, to crush them, to harm them."
Putin said earlier on Monday that Russia tried to do "all" they could to resolve the conflict, but it was "clear to all that this range of measures is not going to be implemented in any way," referring to the Minsk agreement.
Ekaterine Evseeva, who lives in the village of Novognativka on the Ukrainian government-controlled side, told the Associated Press that fighting has escalated. She said they're on the "edge of a nervous breakdown" and "there is nowhere to run."