Has Putin's Retreat From Syria Left Iran in the Lurch?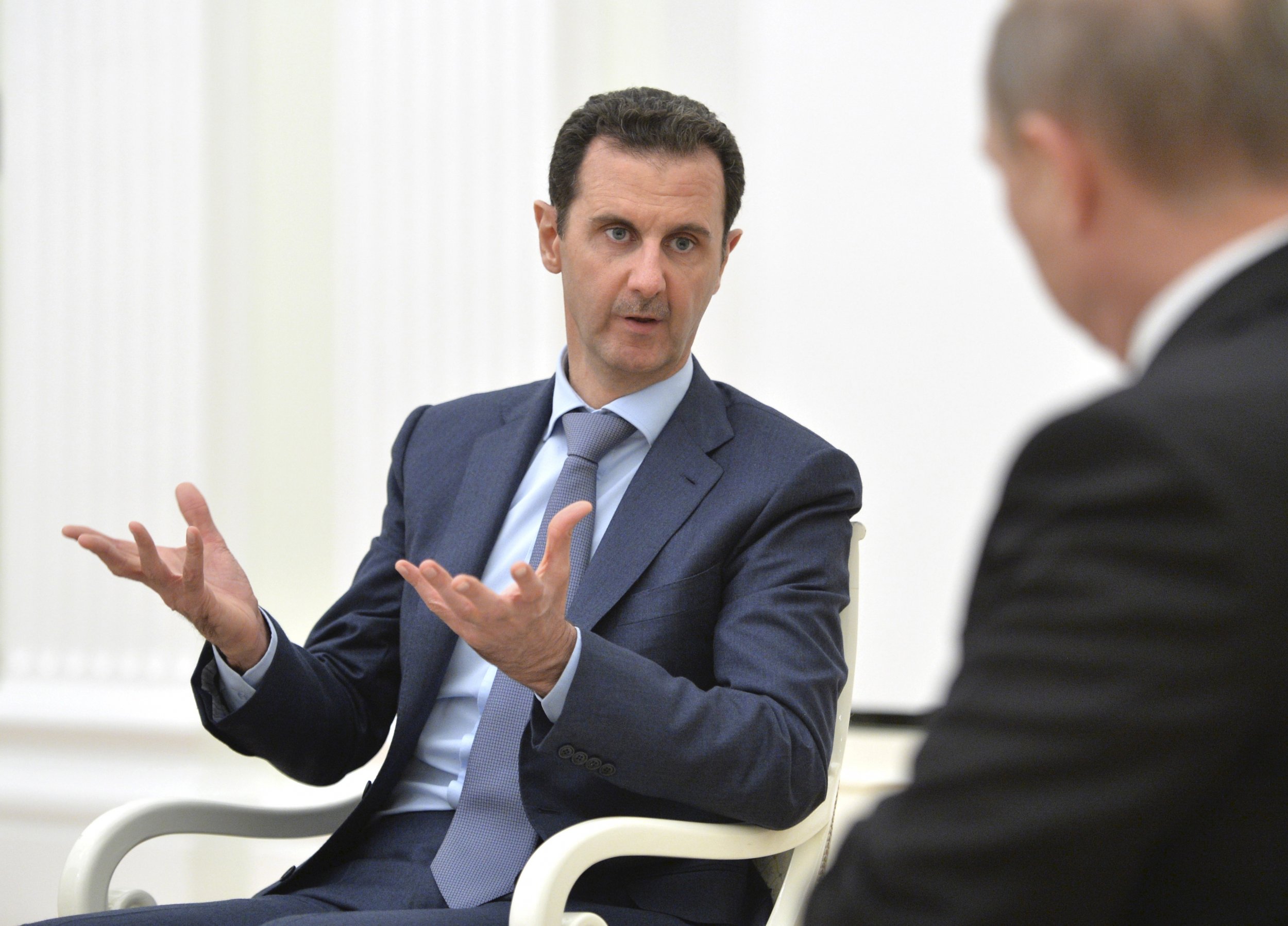 This article first appeared on the American Enterprise Institute site.
The March 14 Russian announcement that it was withdrawing most of its combat forces from Syria came as a surprise to most observers.
Whether this proves to be a permanent shift in Moscow's posture in the region or a temporary move for diplomatic gain at the negotiating table remains to be seen.
A big question, though, is whether Russian president Vladimir Putin just left the Iranians out to dry.
First, what is Moscow actually doing here? Putin said his move was to bolster the current Syrian peace talks which resumed on March 14 in Geneva. It appears Russia may be pulling back the bulk of its shorter range fighters and most of its military personnel not stationed at its new air and naval bases on the Mediterranean.
Russia would be in a position to easily redeploy these assets, however, should they choose to do so.
If the withdrawal is more than simply tactical, though, where does Tehran go from here? It would be surprising if the Russian withdrawal was not at least partially coordinated with Tehran, but initial reactions imply Tehran may not have been fully in the loop.
Iranian Foreign Minister Javad Zarif welcomed the news saying a withdrawal is a "positive sign" that Russia no longer sees an imminent need to use military force to maintain the current cessation of hostilities, though he noted "we will have to wait and see."
The Supreme Leader Ali Khamenei's foreign policy adviser Ali Akbar Velayati—who appears to really hold the Syria portfolio—was more explicit. In responding to questions about whether Iranian forces will now take the place of Russian personnel in Syria, he said the reduction will not change the cooperation of Iran, Russia, Syria and Hezbollah and that Moscow will continue to fight "terrorists" when necessary.
Parliamentary Speaker Ali Larijani, who sometimes seems the best bellwether for Tehran's position, added that Iran will always support the Syrian nation, which could indicate some pragmatism on Tehran's part and recognition of Russia's upper hand in their collective decision-making.
Iran and Russia's joint campaign has stabilized Assad's hold, especially in the north. The challenge is that despite Moscow achieving its goals of shoring up its ally and securing long-term bases on the Mediterranean to challenge NATO , Iran's interests in Syria—the need to preserve Assad and access to Hezbollah—run much deeper.
Khamenei is likely still nervous the Russians are going to force a compromise with Assad, the United States and maybe the Saudis that does not fully secure the Iranian position. There is already speculation that Putin's phone call on March 14 informing Assad of the withdrawal was intended in part to pressure the Syrian president to concede on a possible timetable to step down or power sharing arrangement.
Though Iran may have a Plan B to dominate a post-Assad Syria, it would prefer to stick with the devil it knows.
Then there is Iran's ability to militarily defend its interests in a remnant Syrian state, especially by logistically supporting Lebanese Hezbollah and its new front against Israel in the Golan Heights. Without Russian airpower support the regime's operations near Aleppo, it is unlikely the city will finally be recaptured by the regime.
Similarly, the anticipated campaign to retake Palmyra and the eastern approaches to Damascus from the Islamic State may not succeed. This would leave Assad, and Iran's army of proxies and militia fighting for him, still quite vulnerable, especially in the south.
Maybe the Iranians have gotten what they wanted from Putin and are perfectly happy with a partial withdrawal, hoping Russia's superior diplomatic leverage will achieve a manageable settlement in Geneva.
Maybe the Russian pullout will not turn out to be serious or permanent.
There is a strong possibility, though, that Putin's decision comes too soon for Iranian comfort and forces an earlier-than-desired departure for Assad.
Iran will soldier on–this is an existential issue for them. Putin can always rescue them again if needed, or so Khamenei can hope.
J. Matthew McInnis is a resident fellow at the American Enterprise Institute. This report was produced in cooperation with the Iran Team of the Critical Threats Project.